Pastor's Letter
Dear Friends,
Welcome to Bible Center! It's an honor to spend the morning digging deeply into God's Word together.
Today is week #7 in our series, Summer in the Psalms. So far, we've learned how to use the Bible as a prayer book or a spring board to enhance and deepen our own prayers (Psalm 1). The Psalms have taught us how to: confess our sin (51), pray our questions and doubts (73), praise the Lord as individuals (33), pray our anger when someone hurts us (94), and worship as a church family (100). All podcasts and videos are available on our website and app.
This morning we'll be looking at the darkest Psalm (and perhaps the darkest chapter) in the Bible: Psalm 88. Unlike the others, Psalm 88 doesn't end on a high note. The concluding words aren't what we'd expect.
Verse 1 begins with pain:
     I cry out day and night before You
and it ends with pain:
     Darkness is my closest friend (verse 18).
If you're like me, we'd rather not pray in times like this. We'd rather not open the eyes of our mind. It hurts too much. The darkness is too thick.
Thankfully, however, Psalm 88 shows us how to open our eyes in the dark. God is not afraid of the dark, and He's strong enough to handle our pain. It's okay not to be okay when you pray.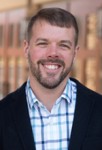 Praying for a spiritual awakening in all our hearts…
Matt Friend • Senior Pastor
@PastorMattBCC
Announcements
CHURCH LIFE
Pastor Chad & Melissa Cowan's Farewell Reception
Today • Noon-2 PM • Gathering Space • All are welcome!
Bible Center School Employment Opportunities
Email Machelle Huffman or call (304) 941-1710 for more information: Full-Time Preschool Aide; Part-Time 4-year-old Class Teacher (August-May).
Prayer on the Property
Wednesday, Aug. 1 • 6:30 PM • The Levee • Bring water and a chair (if needed). In case of rain, alternate plans will be posted.
CHILDREN & STUDENTS
Date Change: Tuesdays This Summer (6th-12th grade)
Tuesday, July 24 & Monday, July 30 • 6-8:30 PM • $5 • All students are invited to Magic Island for pizza, games, and tubing/boating on the river! In case of rain, we'll meet at the church.
Splash & Play Day (2 years old-5th grade)
Saturday, Aug. 4 • 9:30 AM-Noon • Invite your friends and neighbors to this community-wide event! Enjoy various activities, including 3 huge slip 'n slides! Snacks provided.
BELONG
Today's Featured Group
45+ Adults* 10:30 AM, Rm. 3104
Topic: How to Live a Committed, Christian Life in Today's Culture
Teacher: Troy McClung
Facebook Groups
Our Facebook Pages are moving to Facebook Groups! See all Bible Center Facebook Groups from one place—just go to Facebook.com/BIbleCenter and click on "Groups" to join any of our social groups that fit your interests.
SERVE
Union Mission Crossroads Dinner
Thursday, July 26 • Sign up or contact Sheri Skidmore to serve and clean up, provide supplies or make a monetary donation. Volunteers should register (space is limited) and arrive at 4 PM.
Splash & Play Day
Saturday, Aug. 4 • We'd love to have your help as we welcome the community! Come as early as 8:30 AM or leave at 1 PM, depending on your serving team. Teams include: registration, refreshments, campus tours, water stations, and cleanup. Sign up now or contact Jess Backus for info.
Classroom Helpers
Want to make an eternal impact on the next generation, but prefer not to teach? Our 3-4-year-old classroom helper option might be the perfect fit! See Jane at the Connect table, or email Jess.
COMMUNITY LIFE
Red Cross Blood Drive
Wednesday, July 25 • 2-6:30 PM • Bible Center School, The RIM • Schedule an appointment: RedCrossBlood.org and enter BCC; or call (800) 733-2767.
Global Leadership Summit
August 9 & 10 • A blend of vision, inspiration, and practical skills from 15 nationally known speakers. Visit BibleCenterChurch.com/register.
3rd Annual Bible Center School SUMMER Craft & Vendor Show
This Saturday • 10 am – 4 pm • 1111 Oakhurst Dr. (Across from Ashton Place) • Shop great merchandise! Eat delicious food from our students! Proceeds from concessions will go toward purchasing new team uniforms.
Bible Center School Summer Yard Sale
Reserve a table for $25!* • Saturday, July 28 • 8:30 AM-2:30 PM • *Email Susan Arrowood or Kelly Ramey. Proceeds go towards improving emergency kits and new sports uniforms.