Pastor's Letter
Dear Friends,
Welcome to church! Thanks for spending your Sunday morning with us.
While my family and I are away on vacation, I'm glad Pastor Ted Tanzey can bring today's message from the Psalms.
Over the last 30 years, many of you have grown to love and know Ted through his many connections to Bible Center. He and Beth have been married for nearly 25 years and have three beautiful children (Mike, Leanna, and Jayden).
Ted is our Pastor of Counseling Ministries. With 25 years of experience, he is a Nationally Certified Rehabilitation Counselor and a Qualified Rehabilitation Professional. Having graduated from both West Virginia University and Marshall University with a Master's Degree in Counseling, he specializes in relationship, marriage, addiction, grief, and rehabilitation counseling. From June 2006 through June 2017, he served as a part-time contractual Counselor here; and, on July 1 of last year, he joined our pastoral staff as the Pastor of Counseling Ministries.
If you're friends with Ted on Facebook, you've noticed his most recent pictures in Moldova. This is his 18th short term mission trip to former Soviet Union countries in the last 10 years. Because of his passion to see God's glory shine to the ends of the earth, he also leads our Global Outreach ministry.
If you've never met—or if this is the first time you've heard Ted speak—I'm confident he'll encourage your walk with Jesus.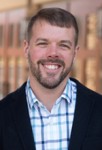 With you for the gospel and for the city…
Matt Friend • Senior Pastor
@PastorMattBCC
Announcements
CHURCH LIFE
Bible Center School Employment Opportunities
Full-Time Preschool Aide • Part-Time 4-year-old Class Teacher (Aug.-May) • Email Machelle Huffman or call (304) 941-1710 for more information.
Faith & Family Night & Fireworks at the Power Park
Friday, July 27 • 6 PM: Christian concert begins • 7:05 PM: Game
CHILDREN & STUDENTS
Date Change: Tuesdays This Summer (6th-12th grade)
Tuesday, July 24 & Monday, July 30 • 6-8:30 PM • $5 • Waiver online.
Kids Going to Alpine Camp
Meet at the School campus tomorrow, no later than 11:30 AM. No lunch or lunch break provided. Buses return to the school on Friday at about 7 PM.
Community Splash & Play Day (2 years old-5th grade)
Saturday, Aug. 4 • 9:30 AM-Noon • Invite your friends and neighbors to this community-wide event! Snacks provided.
BELONG
Today's Featured Group
50+ Adults* 10:30 AM, Rm. 3105/06
Topic: Breaking Down Barriers
Teacher: Jack Russell, BCC Missionary to Bolivia
*Class name describes the avg. attender, but anyone may come.
SERVE
Union Mission Crossroads Dinner
Thursday, July 26 • Sign up or contact Sheri Skidmore to serve and clean up, provide supplies or make a monetary donation. Volunteers should register (space is limited) and arrive at 4 PM.
Community Splash & Play Day
Saturday, Aug. 4 • We'd love to have your help as we welcome the community! Times vary (8:30 AM-1 PM), depending on your team, which include: registration, refreshments, campus tours, water stations, and cleanup. Sign up on the app or contact Jess Backus for more info.
COMMUNITY LIFE
BCS 3rd Annual Summer Yard Sale
Saturday, July 28 • 8:30 AM-2:30 PM • Reserve a table and space: $25 • Email Susan Arrowood or Kelly Ramey to participate. Cash or check only.
Global Leadership Summit
August 9 & 10 • A blend of vision, inspiration, and practical skills from 15 nationally known speakers. Visit BibleCenterChurch.com/register.
BBQ Picnic
Help make this summer's church picnic the best ever! We can't wait to have you at our annual church picnic.
Food • Games • Splash Zone • Giveaways
What to Bring
BCC will provide bbq, buns, and paper products. Please put food in disposable containers, and bring enough to serve 10 people. Attenders will bring, according to last name:
A-I

  – Dessert (sugar-free and gluten-free sections will be set up.)

J-0

 – At least a 24-pk of water and a 12-pk of soda. Drop drinks off at the Mission Wall by 8/10.

P-Z

 – Side Dishes (cole slaw, salads, green or baked beans, etc.)
How to Help
Students and adults can help with…
Food drop-offs
Traffic flow / parking
The Splash Zone
Food prep & serving
Pulling trash
Clean-up
Volunteers, plan to arrive at 5:15 PM. Sign up online, or by contacting Jane Jackson-Fowler.