Pastor's Letter
Dear Friends,
Welcome to Bible Center! Whether you are a regular attender, local guest, or traveling visitor, we've prayed all week for these services to inspire and strengthen your faith. Please help yourself to coffee and donut holes near the fireplace, and make yourself at home.
In today's message, we'll continue our Summer in the Psalms series by diving into Psalm 100. The writer gives multiple directives:
Shout for joy to the Lord, all the earth. (v. 1)
Worship the Lord with gladness; come before Him with joyful songs. (v. 2)
Enter His gates with thanksgiving and His courts with praise; give thanks to Him and praise His name. (v. 4)
Instead of focusing on how the Lord wants us to worship Him, today we'll consider the why. As a self-described atheist, Friedrich Nietzsche even believed that "he who has a why to live for can bear almost any how."
Why love and worship the Lord? Verses 3 and 5 unlock the answers. Because…
The Lord is God. 2
He made us. 3
We are His people and the sheep of His pasture.
The Lord is good.
His love endures forever.
His faithfulness continues through all generations.
Let me invite you to go ahead and open your Bible or Bible app to Psalm 100, prepare your notebook or memo on your phone, and wade into the deep and refreshing waters of Psalm 100 with me.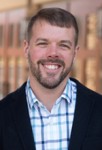 With you for the gospel and for the city,
Matt Friend • Senior Pastor
@PastorMattBCC
Announcements
CHURCH LIFE
Summer in the Psalms Wallpapers
As we walk through the Psalms this summer, enjoy two new wallpapers on your desktop or mobile device. BibleCenterChurch.com/downloads
Prayer on the Property
Join us as we pray for God's grace and wisdom for our church, the city, and the state! In case it rains, alternate plans will be posted.
July 11, 6:30 PM – Bible Center Gathering Space
August 1, 6:30 PM – The Levee (dress comfortably, bring water)
Bible Center School Employment Opportunities
Email Machelle Huffman or call (304) 941-1710 for more information:
Full-Time Preschool Aide
Part-Time 4-year-old Class Teacher (August-May)
Save the Date: The All-Church Picnic
Wednesday, August 15 • 6-8 PM • Everyone's invited!
BELONG
Today's Featured Group
20s-40s without Kids Sundays
10:30 AM • Rm. 3101/02
Topic: Unique & United: How has God Wired You?
Teacher: Tim Abraham
Facebook Groups
Our Facebook Pages are moving to Facebook Groups! See all Bible Center Facebook Groups from one place—just go to Facebook.com/BIbleCenter and click on "Groups" to join any of our social groups that fit your interests.
SERVE
Classroom Helpers
Want to make an eternal impact on the next generation, but prefer not to teach? Our 3-4-year-old classroom helper option might be the perfect fit! See Jane at the Connect table, or email Jess Backus.
CHILDREN & STUDENTS
Tuesdays This Summer (6th-12th grade)
July 10, 24, 31 • 6-8:30 PM • $5 • All students are invited to Magic Island for pizza, games, and tubing/boating on the river! In case of rain, we'll meet at the church. BibleCenterChurch.com/register.
Game On!: Vacation Bible School • July 15-19 • 6-8 PM 
July 15-19 • 6-8 PM • Kids, grab your megaphones, lace up your cleats, tune your instruments, and put on your game faces! You'll realize that God has given you His ultimate playbook: His divine power has given us everything we need for a godly life… (2 Peter 1:3). Ages 4 to graduated 5th graders.
Volunteers—middle school-age students as well as adults—are also needed for help with crafts, registration, or in classrooms.
Register on the BCC app or at BibleCenterChurch.com/register.
COMMUNITY LIFE
BCS Craft & Vendor Show
Saturday, July 21 • 10 AM-4 PM • With 40 booths to visit, shop some great merchandise and enjoy delicious food from our students! Like our Facebook page and bring friends and family to support BCS! Proceeds from concessions sales will go toward purchasing soccer uniforms and boys basketball uniforms.
BCS 3rd Annual Summer Yard Sale
Saturday, July 28 • 8:30 AM-2:30 PM • Reserve a table and space: $25 • Email Susan Arrowood or Kelly Ramey to participate. Cash or check only.
Global Leadership Summit
August 9 & 10 • Participate in a unique blend of vision inspiration, and practical skills you can immediately apply! See John C. Maxwell (author, life coach), Simon Sinek (NY Timesauthor), Angela Ahrendts (Apple executive), and many others! Come with your team and network with other community leaders. Visit BibleCenterChurch.com/register.
Girlfriends Grow 2gether Event: Relationship Renovation
Sept. 14, 7-9:30 PM and Sept. 15, 9 AM-Noon • Speaker: Tammy Smith, PhD, Counselor; and Musicians: Carrolton and Jason Gray • Save $10 off the $50 ticket price now! For details, go to BibleCenterChurch.com/register.