Pastor's Letter
Dear Friends,
Welcome to church! We've prayed all week for these services to inspire and strengthen your faith. Please make yourself at home.
Do you come from a perfect family? Are your holiday dinners and birthday parties stress-free? Do rainbows and unicorns color all your childhood memories?
This is unlikely even in the best families, and it is equally unlikely in the church. Life is messy. Community is chaotic. Family can be frenzied. However, God reminds us that the rewards far outweigh the risks.
As followers of Jesus, God has welcomed us into the greatest family ever. Through the gospel, we share a foundation of one: Spirit, body, hope, Lord, faith, baptism, God and Father. Though we all have unique gifts and talents, we share a common goal: to build up one another to maturity in Christ.
Today we launch a new 4-week series, This is Us, exploring our "Beautiful Unity" from Ephesians 4:1-6. Next Sunday's message is about our "Beautiful Diversity" (Ephesians 4:7-16), followed by our "Beautiful Mess" (Ephesians 4:17-32) on August 26th. Over Labor Day weekend, we'll conclude the series with an overview of the Book of Hebrews, learning how God has designed Christian growth to take place in a community of faith.
As the African proverb states, "If you want to go fast, go alone. If you want to go far, go together." Let's commit to digging into God's Word together over the next four weeks!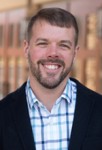 With you for the gospel and for the city…
Matt Friend • Senior Pastor
@PastorMattBCC
---
Announcements
Group Leadership Summit
Saturday, August 25 • 9 AM – 1 PM • Rm. 3105/06
Led by Pastor Mike Graham
WHO – All present and potential group leaders and hosts of all types of Bible Center groups
WHAT – Tips and ideas to lead your groups in care, outreach, and discipleship
The Summit is an expectation for current and future leaders; and content is different every time. Questions? Contact Jane Jackson-Fowler. Snacks provided.
---
BELONG
OWLS Sternwheeler Ride
Friday, August 17 • 8:45 AM • Marietta, OH • $30 + food • Details online.
GEMS Picnic (Widows Ministry)
Tues., Aug. 21 • 5:30-7:30 PM • Music by Almost Heaven Dulcimer Club
Celebrate Recovery Small Group Step-Study
Tuesdays, beginning Sept. 11 • 6 PM • Celebrate Recovery is a Bible-based recovery program designed to help people address a variety of hurts, habits, and hang-ups. A Step Study is a personal journey through 12 steps in a confidential, gender-specific group setting. Contact Sheri Skidmore.
---
SERVE
Union Mission Crossroads Dinner
Thursday, Aug. 23 • Be the hands of Jesus by feeding people, offering a smile or speaking a kind word. Register online or contact Sheri Skidmore (sskidmore@ BibleCenterChurch.com) to help serve or make a donation. Volunteers are needed at 4 PM. Thank you to those who help each month!
---
CHILDREN & STUDENTS
Promotion Sunday
Sunday, Aug.19 • All nursery, children, and students.
Student Ministries Events (6th grade-12th grade)
Tonight

• 6-8 PM • Pajama, Pizza & Pints (of ice cream) Night of Worship.
Aug. 22

• 6:30-7:45 PM, doors open 6:05 •

Wednesday

Night Program Launch! Yes, we're moving to Wednesdays! Fusion Band, games, and small group time.
AWANA Clubs Resume August 22 (2 years old-5th grade)
Wednesdays • 6:30-7:45 PM • For info, contact Jess Backus or Pastor Steve Neill.
---
CHURCH LIFE
Baptism Class
Monday, Aug. 20 • 6:30-8 PM • Living Rm. • For anyone interested in being baptized. Please bring a photo or be prepared to have one taken.
Bible Center School Employment Opportunities
Family Vision Night (Member Meeting)
Plan to join us on Sunday, August 26 at 6 PM as we talk through some exciting things coming this fall in the life of Bible Center. Attendees also invited. Ice cream afterward!
Girlfriends Grow 2gether:
Relationship Renovation Restoring the Hardwood Floors of Your Heart
Sept. 14, 7-9:30 PM and Sept. 15, 9 AM-Noon • Get a fresh, Biblical perspective on finding hope in your ever-changing relationships! Speaker: Tammy Smith, PhD, Counselor; and Musicians: Jason Gray and Carrollton.
BBQ Picnic
Help make this summer's church picnic the best ever! We can't wait to have you at our annual church picnic.
Food • Games • Splash Zone • Giveaways
What to Bring
BCC will provide bbq, buns, and paper products. Please put food in disposable containers, and bring enough to serve 10 people. Attenders will bring, according to last name:
A-I

  – Dessert (sugar-free and gluten-free sections will be set up.)

J-0

 – At least a 24-pk of water and a 12-pk of soda. Drop drinks off at the Mission Wall by 8/10.

P-Z

 – Side Dishes (cole slaw, salads, green or baked beans, etc.)
How to Help
Students and adults can help with…
Food drop-offs
Traffic flow / parking
The Splash Zone
Food prep & serving
Pulling trash
Clean-up
Volunteers, plan to arrive at 5:15 PM. Sign up online, or by contacting Jane Jackson-Fowler.