Pastor's Letter
Dear Friends,
Welcome to church!
Let me invite you back this evening (6 PM) for a special Family Vision Night. If you're a member, we need you here. If you're not yet a member, but consider this your church, join us as well!
More than ever, I sense God's call on us to go all-in for the gospel and for the city. Our mission is: Glorifying God by producing more maturing followers of Jesus.
Of the 186,000 people in Kanawha County—and those in neighboring counties—tens of thousands are still hurting and without hope. We're inviting them to hear Jesus' good news at the outdoor Levee service (September 23rd). Our children's and student ministries are poised and ready to invite their 37,000 children. Our AWANA children's program started last week, Celebrate Recovery begins soon, and fall Core Classes launch September 13th. By grace, the special needs ministry is thriving, the Young Professionals Group is bursting at the seams, and our Older Wiser Livelier Saints (OWLS) are enjoying the leadership of their new Pastor of Senior Life.
However, before we can fully accomplish our mission, I sense God's call to take one important step—together—relating to our Sunday service schedule. The Elders, Pastors and Staff have unanimously approved and helped shape it into something we can all get excited about. Details tonight!
We're planning to finish by 6:45 PM, so bring the kids and stay for the free Huskey's ice cream.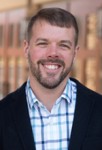 With you for the gospel and for the city…
Matt Friend • Senior Pastor
@PastorMattBCC
---
Announcements
CHURCH LIFE
Women's Fall Event: All-Volunteer Team Meeting
Today • 4 PM •  Room 3101/02 • Come join the fun and be a part of this year's Women's Ministry Fall Event! Volunteer teams include: decorating, greeting, book/merch tables, WAR boutique, refreshments, and more!
Worship Service at the Levee
Sunday, Sept. 23 • 10 AM • Haddad Riverfront Park • Invite 10 friends for a special morning at the Levee. The service is designed with all generations in mind, and there's something for everyone afterward: children's grab bags, inflatables, sidewalk chalk, ice cream, food trucks, fun music, and more.
Cards for College Students
The Care Ministry would love to send cards to our students! Fill out a Connection Card or email Wanda Casto. Include the student's name, school, address, major, year, email, and birthday.
Bible Center School Employment Opportunities
Contact Principal Schafer: (304) 941-1704; sschafer@BibleCenterSchool.com.
Part-Time Aftercare Attendant

(Weekdays, 3-5:30 PM)

K-8th Gr. Substitute Teachers
Our Daily Bread
Copies of the Our Daily Bread devotionals are available in the Gathering Space.
---
Serve
GO Team Bolivia
Oct. 19-29 • Want to use your skills to serve Jesus? Come help us with a Construction Project in Bolivia. We're looking for people skilled in construction, plumbing, and electrical work. Cost is $2,000 (includes airfare, lodging and ministry costs). Contact Pastor Richard Thompson as soon as possible.
Faith in Action Volunteer Training
Monday, Sept. 17 •  6-7:30 PM • Bible Center is partnering with Faith in Action, an organization that ministers to the elderly in our community by driving clients to medical appointments and grocery stores, doing minor-in home repairs, and spending time visiting with the lonely. We'd love to have your help as we seek to bless these very dear neighbors. To volunteer, the training and a background check are required. Registration is available now.
West Side Neighborhood Clean-Up
Saturday, Sept. 29 • 8:30 AM – Noon •  Join us as we love our neighbors by serving shoulder to shoulder with them. All supplies are provided. Register online.
Habitat for Humanity – One Day Build
Saturday, Oct. 27 • Time TBA • Come and help us work on a home for a local family. We'll need individuals (16+ yrs old) to work—no experience needed—and volunteers to help make and serve lunch. Sign up today!
---
BELONG
Men's Breakfast at Ryan's
Saturday, Sept. 1 • 8 AM • All men are invited! Speaker: Edwin DeQuiros.
Young Professionals Picnic – Guests Welcome!
Sunday, Sept. 9 • 10:30 AM • The 20s-40s Without Kids Group is celebrating its first anniversary by hosting a picnic on the North Lawn. If you're looking for a place to belong, this is a great time to check out our group! Contact Michelle Davis with questions.
Celebrate Recovery Small Group Step-Study
Tuesdays, beginning Sept. 11 • 6 PM • Celebrate Recovery is a Bible-based recovery program designed to help people address a variety of hurts, habits, and hang-ups. A Step Study is a personal journey through 12 steps in a confidential, gender-specific group setting. Register today or contact Sheri Skidmore for more info.
---
Fall Core Class
Thursdays • Sep. 13 – Nov. 29
6:15 am / 9 am / Noon / 6:15 pm
Rm. 3105/06
Why
Bible Center is committed to providing high quality, in-depth classes for the spiritual growth of the individual and the church.
Who
Core Classes are an expectation for our present and future leaders and an opportunity for everyone in the church.
What
The class will include a Biblical study of the Gospel message along with the reading of: Shaped by the Gospel (Keller); and The Explicit Gospel (Chandler). Books can be purchased at the Info Desk starting Sept. 2.
When
The same class will be offered at 6:15am, 9am, noon, and 6:15pm, so choose the time that works best for you. No classes Thanksgiving week.