Pastor's Letter
Dear Friends,
Welcome to Bible Center! Thanks for spending your Sunday morning with us.
For the past month we've dug deeply in Ephesians 4 to gain God's perspective on unity. After three inspirational chapters describing our union with Jesus (Ephesians 1-3), God challenges us to live out our unity with one another in very practical ways. Abraham Kuyper best summarized Ephesians 4 when he said, "Unity is the ultimate goal of all the ways of God."
This morning, I've invited Mike Graham, our Pastor of Community Life, to preach the final message in our This is Us series. He'll be teaching on the unity of God's family as seen in the Book of Hebrews. Let me encourage you to follow along in your Bible or Bible app and take as many notes as you can. When today's service is over, we'll all have a greater appreciation for God's family and a richer understanding of the entire Book of Hebrews.
Come back next Sunday for the launch of our 12-week, verse-by-verse series from the Book of 1st Timothy, Blueprints of a Healthy Church. What kind of church would Jesus attend if he lived in Charleston? What kind of church does He call us to be? Why would a church lay everything on the line to reach its own city? What will motivate and inspire us to reach ours? What does a healthy church look like? The book of 1st Timothy guides the way.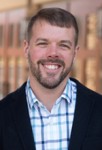 Thankful to be on this journey with you,
Matt Friend • Senior Pastor
@PastorMattBCC
---
Announcements
Fall Core Class
Thursdays • Sep. 13 – Nov. 15 • Rm. 3105/06
6:15 am / 9 am / Noon / 6:15 pm
Choose the time that fits your schedule each week. Register today!
Rejuvenate your spiritual life. Share your faith more easily! And dig deeper into the Bible! Through our Core Classes, we want to help believers to become faithful disciples established in the faith and to be fruitful witnesses equipped to do ministry.
What // The class will include a Biblical study of the Gospel message along with the reading of: Shaped by the Gospel (Keller); and The Explicit Gospel (Chandler). Books can be purchased in the Gathering Space today and Sept. 9.
Who // Core Classes are an expectation for our present and future leaders and an opportunity for everyone in the church.
---
CHURCH LIFE
Church on the Levee
Sunday, Sept. 23 • 10 AM • Haddad Riverfront Park • Invite friends and neighbors for a special morning at the Levee! The service is designed with all generations in mind, and there's something for everyone afterward!
New Service Times Begin September 30
9 AM: Multigenerational Service • 11 AM: Modern Service
Cards for College Students
The Care Ministry would love to send cards to our students! Fill out a Connection Card or email Wanda Casto. Include the student's name, school, address, cell #, major, year, email, and birthday.
Bible Center School Employment Opportunities
Contact Principal Schafer: (304) 941-1704. Part-Time Aftercare Attendant (M-F, 3-5:30 PM) & Substitute Teachers
---
BELONG
Young Professionals Picnic – Guests Welcome!
Sunday, Sept. 9 • 10:30 AM • The 20s-40s Without Kids Group is celebrating its first anniversary by hosting a picnic on the North Lawn. If you're looking for a place to belong, this is a great time to check out this group!
Celebrate Recovery Small Group Step Study
Tuesdays, beginning Sept. 11 • 6 PM • Celebrate Recovery is a Bible-based recovery program designed to help people address a variety of hurts, habits, and hang-ups. A Step Study is a personal journey through 12 steps in a confidential, gender-specific group setting. Register today or contact Sheri Skidmore for more info.
---
SERVE
GO Team Bolivia
Oct. 19-29 • Want to use your skills to serve Jesus? Come help us with a Construction Project in Bolivia. We're looking for people skilled in construction, plumbing, and electrical work. Cost is $2,000 (includes airfare, lodging and ministry costs). Contact Pastor Richard Thompson as soon as possible.
Faith in Action Volunteer Training
Monday, Sept. 17 •  6-7:30 PM • Bible Center is partnering with Faith in Action, an organization that ministers to the elderly in our community by driving clients to medical appointments and grocery stores, doing minor-in home repairs, and spending time visiting with the lonely. We'd love to have your help as we seek to bless these very dear neighbors. To volunteer, the training and a background check are required. Registration is available now.
West Side Neighborhood Clean-Up
Saturday, Sept. 29 • 8:30 AM – Noon •  Join us as we love our neighbors by serving shoulder to shoulder with them. All supplies are provided. Register online.
Habitat for Humanity – One Day Build
Saturday, Oct. 27 • 8 AM – 4 PM • Come and help us work on a home for a local family. We'll need individuals (16+ yrs old) to work—no experience needed—and volunteers to help make and serve lunch. Sign up today!
---
Fall Sermon Series
Blueprints of a Healthy Church
Our vision is to be for the gospel and for the city. What does that kind of church look like? What's it known for in the community? How does it pray for its community? What impact does it make on leadership, government, culture, business, family life, and recreation?
Thankfully, Jesus has given us a detailed blueprint. Join us this fall as we teach, verse-by-verse, through the book of 1st Timothy, and learn how His good news, the gospel, has the power to transform our church and our city.
Begins September 9
Find out more at BibleCenterChurch.com.