Monday, September 17 • 6-7:30 PM • Room 3105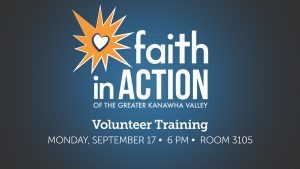 Bible Center is partnering with Faith in Action, an organization that ministers to the elderly in our community. These volunteers drive clients to medical appointments and grocery stores, do minor-in home repairs, and spend time visiting with the lonely. We'd love to have your help as we seek to bless these very dear neighbors by becoming the hands and feet of Jesus in our communities. To volunteer, the training and a background check are required.
Please register if you plan to attend.