Pastor's Letter
Dear Friends,
Welcome to church!
Today is week #2 of 11 in our "Blueprints of a Healthy Church" series, walking verse-by-verse through the book of 1st Timothy. If you haven't yet picked up your Going Deeper study guide, grab yours today in the Gathering Space or by viewing it on the app.
The next two Sundays will have a colossal impact on our church and city for decades to come…
Join me in praying for—and inviting people to—next Sunday's special service at Charleston's Haddad Riverfront Park (Levee). We'll gather at 10 AM for a service built around Jesus' good news, the gospel. There's something for everyone afterward: children's grab bags, inflatables, sidewalk chalk, fun music, food and ice cream for sale, and more. We want the afternoon to feel like family.
The following Sunday, September 30th, we'll be back in our building for the start of the new fall schedule. If you worship best in a multigenerational environment, 9 AM is your service style. If you prefer a more modern environment, join us at 11 AM. See the website for full service descriptions.
In preparation for these next two monumental Sundays, we'll enjoy communion together today. Communion re-centers our minds on Jesus, reminds us that we are part of God's global church (spanning two millennia), and reassures us that Jesus is with us. About communion, C. S. Lewis wrote, "Here a Hand from the hidden country touches not only my soul, but my body."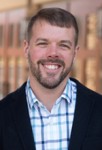 With you for the gospel and for the city,
Matt Friend • Senior Pastor
@PastorMattBCC
Announcements
Church on the Levee is Next Sunday!
Sept. 23 • 10 AM • Invite your friends for a special morning! The service is designed with all generations in mind, and there's something for everyone afterward: food trucks, fun music, children's grab bags, inflatables, sidewalk chalk, ice cream, and more.
To Volunteer: Sign up to get involved with parking, handing out goodies, ushering, manning tables, and more.
Free Parking: Nearby street parking • Four Points Hotel garage off Laidley St. • Municipal Garage (enter from Virginia St.)
New Service Times
Beginning September 30
9 AM | Multigenerational Service
11 AM | Modern Service
See full service descriptions at BibleCenterChurch.com.
Sunday Morning Groups
New Schedule Starting Sept. 30
9:00 • Birth-5th Grade • 1st floor (Opens at 8:45)
9:00 • Middle School • 1105
9:00 • High School • 2104
9:00 • Young Families • Living Rm
9:00 • 40+ (Walker/McClung) • 3105/06
9:15 • Young Professionals • Family Rm
10:30 • 55+ (Munoz) • 3104
10:30 • 55+ (Pugh) • 3105/06
10:45 • 49 and under (Legg/Ghareeb) • Living Rm
10:45 • 50+ (Tanzey) • Family Rm
11:00 • Birth-5th Grade • 1st floor (Opens at 10:45)
CHURCH LIFE
Cards for Military Personnel
If you know a service member who would like to receive a card of encouragement, email the following info to Wanda Casto: name, branch of service, rank, mailing address, email, cell, and birthday.
Core Class: The Gospel
Thursdays, ends Nov. 15 • Same class will be offered at 6:15 AM, 9 AM, Noon, and 6:15 PM • Bible Center is offering quality, in-depth classes for the spiritual growth. Purchase 3 books for $25 at the beginning of class. Questions? Contact Pastor Mike Graham.
Bible Center School Employment Opportunity
Part-Time Aftercare Attendant (Weekdays, 3-5:30 PM) • Contact Principal Schafer: (304) 941-1704.
STUDENTS
High School Group
Sundays at 7 PM • 2146 Presidential Dr., Chas. • Contact Lisa Pack, (304) 552-4200.
High School Missions Trip to Jamaica
Apr. 13-20 • Cost: TBD • Students will assist a church with 2 VBS programs. Contact Pastor Matt Garrison.
BELONG
Celebrate Recovery Small Group Step-Study
Time does not heal all wounds. The truth is time often makes things worse—untended wounds affect all of our important relationships. CR Step Study introduces you to a biblical program that has helped millions overcome their hurts, hang ups and habits. Join us Tuesdays at 6 PM in a confidential, gender-specific group setting. Contact Elizabeth Null for info (304-747-8836). Register today.
OWLS Hot Dog Cookout (55+)
Friday, Oct. 5 • 5:30-7:30 PM • North Lawn • $5 • Join us–it'll be a hoot! Register or contact Judy Mercer.
SERVE
Hospitality Team Meeting
All current and interested volunteers, please attend the team huddle on Monday, Sept. 17 at 7 PM in Rm. 3101/02. If you'd like to check out the Shuttle Bus, Greeter, Info Desk, White Glove, or Refreshment Teams, stop by!
Union Mission Crossroads Dinner
Thursday, Sept. 27 • Register online or contact Sheri Skidmore to make a donation or volunteer to serve. New volunteers are always welcome and appreciated.
City Ministries
Faith in Action Volunteer Training • Monday, Sept. 17 • 6-7:30 PM • BCC is partnering with Faith in Action, an organization that ministers to the elderly in our community. Training (sign up) and background check required.
West Side Neighborhood Clean-Up • Saturday, Sept. 29 • 8:30 AM-Noon • Join us as we love our neighbors by serving shoulder-to-shoulder with them. All supplies are provided.
Habitat for Humanity – One Day Build • Saturday, Oct. 27 • 8 AM-4 PM • Come and help us work on a home for a local family (no experience needed), or volunteer to help make and serve lunch.
Change a Life–Teach Someone to Read • Literacy Volunteers of America
Sign up, visit BibleCenterChurch.com/city, or contact Michelle Thompson.