Beginning September 30
At Bible Center, our mission is to glorify God by producing more maturing followers of Jesus. We accomplish this as a church by worshipping, belonging, and serving together.  People are unique, and as we seek to reach our city with the hope and healing power of the gospel, we also want to communicate to everyone that you are welcome here. While increasingly centering our conversations on being for the gospel and for the city, we feel God's invitation to go deeper together in worship.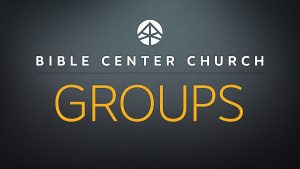 Beginning Sunday, September 30, Bible Center's Sunday service time and formats will change to give more opportunity for us to go on mission together. Find out more about it here.
New Group Times
Sunday Morning Group times will also be affected by the new schedule. The meeting times are:
9:00 • Birth-5th Grade • 1st floor (Opens at 8:45)
9:00 • Middle School • 1105
9:00 • High School • 2104
9:00 • Young Families • Living Rm
9:00 • 40+ (Walker/McClung) • 3105/06
9:15 • Young Professionals • Family Rm
10:30 • 55+ (Munoz) • 3104
10:30 • 55+ (Pugh) • 3105/06
10:45 • 49 and under (Legg/Ghareeb) • Living Rm
10:45 • 50+ (Tanzey) • Family Rm
11:00 • Birth-5th Grade • 1st floor (Opens at 10:45)