Dear Friends,
Today is week #6 of 11 in our Blueprints of a Healthy Church series, walking verse-by-verse through the New Testament book of 1st Timothy. If you don't already have a Bible-reading plan, try reading through this short book each day for a month. It will encourage your spiritual journey.
Have you ever gone public with your faith by being baptized? It's an extraordinary experience. Our next baptism here at the church is on Sunday morning, November 11th.
Why is baptism so important? The practice is thousands of years old, and Jesus calls all true believers to participate: "Go and make disciples of all nations, baptizing them in the name of the Father and of the Son and of the Holy Spirit" (Matthew 28:19). The New Testament, especially the Book of Acts, highlights thousands of people being baptized after deciding to follow Jesus.
Baptism illustrates an eternal truth—just as Jesus died, was buried, and rose again—the one being baptized goes under the water and rises to declare, "I believe this message!"
If you're ready to draw your line in the sand and go public with your faith, join me in the Family Room (#3101/02) this Tuesday at 6:30 PM for a brief baptism class (for adults, students and children). I'll briefly teach from the Bible, answer questions, and provide the information you need for your baptism on Sunday, November 11th. I'd love to see you there!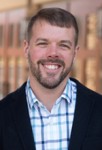 With you for the gospel and for the city,
Matt Friend • Senior Pastor
@PastorMattBCC
Trunk or Treat
We're hosting Trunk or Treat again! What a great opportunity to connect with our community and to build relationships. You and your friends can join the church family in serving Charlie West! Help with any of the following:
Decorate your vehicle and pass out candy:
Go as simple or as elaborate as you like
Winner receives the coveted Trunk or Treat trophy
Please register online or on the app as soon as possible
Help with the event:
Parking, snacks, marshmallow roasting, tear-down, etc. Register to sign up.
Donate candy:
Drop off candy in the Gathering Space starting today.
For questions, contact Jane Jackson-Fowler.
CHURCH LIFE
Free Financial Health Seminar
Monday, Oct. 15 • 6:30 PM • Rm. 3105/06 • Adults of any age are invited. This church-sponsored seminar will be conducted by BCC-attender Gary Swingle, CPA, Personal Financial Specialist (PFS). We will enjoyably cover many topics and give participants an opportunity to indicate areas of interest for future gatherings. Subjects will include personal finance, wills, estate planning, charitable contributions, and more. Registration is suggested, but not required.
Baptism Class
Tuesday, Oct. 16 • 6:30-8 PM • Family Room (Rm. 3101/02) • For anyone interested in being baptized, please bring a photo or be prepared to have one taken. The next baptism is Nov. 11.
CHILDREN
Children's Choir
(K-5th grade)
Rehearsals for the Christmas season will take place between the Sunday services (10:20-10:50 AM) in Room 1124 (South AWANA Room), Oct. 21 to mid-Dec. Contact Mary Ann Nelson (maryanelson@gmail.com).
BELONG
Belong: Membership Weekend
Nov. 2 & 3 • Want to know more about BCC, become a member, or meet the Ministry Staff? Please join us! To register, use the BCC app or go to BibleCenterChurch.com/register. Food and childcare will be provided. Questions? Contact Jane Jackson-Fowler.
SERVE
Union Mission Food Collection
Begins Sunday, Oct. 21 • To help those in need, Bible Center will be collecting non-perishable food for the annual UM Gospel Service & Thanksgiving Food Distribution, Saturday, Nov. 17. Items can be placed to the left of the Group Wall at the church or Bible Center School's hallway now through Sunday, Nov. 11.