Pastor's Letter
Dear Friends,
Welcome to church!
Today is week #5 of 11 in our Blueprints of a Healthy Church series, walking through the New Testament book of 1st Timothy. If you don't already have a Bible reading plan, try reading through this short book each day for a month. You won't be disappointed!
Each Sunday we unite around the gospel while enjoying two distinct service styles: Multigenerational (9 AM) and Modern (11 AM).
If you're reading this prior to the 9 AM Multigenerational Service, but feel that the Modern Service fits you best, join us back at 11 AM for an exciting, inspiring, and authentic worship environment that's "cutting-edge Charleston." We've designed this service to reach the next generation (though all generations are welcome), engaging the senses through expressive participation, colorful lighting and full volume. Pastor Caleb and the worship band will lead us in a mixture of ancient and modern songs.
If you're reading this prior to the 11 AM Modern Service, but feel that the Multigenerational Service fits you best, join us next Sunday at 9 AM for a relaxed environment with softer volume and brighter natural light. Pastor Robert, the worship choir and instrumentalists will lead us with a mixture of hymns, anthems, choruses, and creative specials.
Both services end with a brief time of response, giving us all a few minutes to meditate on the message, pray in our seats, visit the Prayer Room, and/or give an offering.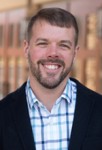 With you for the gospel and for the city,
Matt Friend • Senior Pastor
@PastorMattBCC
Announcements
New Sunday Morning Schedule:
Students & Children
9:00 | Birth-5th Grade • 1st Floor (Opens at 8:45)
9:00 | The Lodge Special Needs Room • Rm. 1106 (Opens at 8:45)
9:00 | Middle School • Rm. 1105
10:00 | High School • Rm. 2104
11:00 | Birth-5th Grade • 1st Floor (Opens at 10:45)
11:00 | The Lodge Special Needs Room • Rm. 1106 (Opens at 10:45)
Groups
9:00 | Young Families • Living Rm. (2101)
9:00 | 40+ (Walker/McClung) • Rm. 3105/06
9:15 | Young Professionals • Family Rm. (3101/02)
10:30 | 55+ (Munoz) • Rm. 3104
10:30 | 55+ (Pugh) • Rm. 3105/06
10:45 | 49 & Under (Legg/Ghareeb) • Living Rm. (2101)
10:45 | 50+ (Tanzey) • Family Rm. (3101/02)
CHURCH LIFE
Financial Health Seminar
Monday, Oct. 15 • 6:30 PM • Rm. 3105/06 • Adults of any age are invited to a free Financial Health Seminar sponsored by Bible Center and conducted by BCC attender Gary Swingle. Gary is both a Certified Public Accountant (CPA) and a Personal Financial Specialist (PFS). The seminar will enjoyably cover a wide range of topics and give participants an opportunity to indicate what areas of interest should be addressed at future gatherings. Subjects will include personal finance, wills, estate planning, charitable contributions, and more, plus Q&A time. Registration is suggested but not required.
SERVE
Save the Date: Union Mission Thanksgiving Food Distribution
Saturday, Nov. 17 • Food collection begins Sunday, Oct. 21.
Audio/Visual/Lights (AVL) Opportunities
Opportunities are available for those who'd like to be involved with stage crew or running cameras, lights, or lyrics/slides. Contact Steven VanHorn.
CHILDREN
Child Dedication is Nov. 4th
Child dedications highlight parents' commitments to raise their children to know and love the Lord. Register today or contact Jess Backus.
STUDENTS
High School Spring Break Missions Trip: Info Meeting
Today • 12:20 PM • Rm. 2104 • Hey, students and parents! If you've thought about going on the Jamaica trip–even a little–then this meeting is for you! We'll discuss what we'll do, where we'll stay, cost, deadlines for deposits, etc.
BELONG
Girlfriends Get 2gether Active
Saturday, Oct. 13 • 9 AM-Noon • Coonskin Park (Columbia Shelter) • $5 • Enjoy the great outdoors and an active time of fun with friends! A nutritious snack will be provided. Choose any 2: Yoga, biking, running, and walking. Sign up today!
Trunk or Treat
We're hosting Trunk or Treat again! What a great opportunity to connect with our community and to build relationships. You and your friends can join the church family in serving Charlie West! Help with any of the following:
Decorate your vehicle and pass out candy:
Go as simple or as elaborate as you like
Winner receives the coveted Trunk or Treat trophy
Please register online or on the app as soon as possible
Help with the event:
Parking, snacks, marshmallow roasting, tear-down, etc. Register to sign up.
Donate candy:
Drop off candy in the Gathering Space starting today.
For questions, contact Jane Jackson-Fowler.