Dear Friends,
Welcome to church!
Hopefully you and yours enjoyed a restful Thanksgiving and are almost ready to get back into the routine of life. The staff and I pray that today's service helps you with that journey. We aren't distributing recipes for a post-Thanksgiving juice cleanse or giving away free stretchy pants, but we do want to encourage you with the eternal truths found in God's Word.
As I'm away today on vacation with my family, it's a privilege to introduce Kris Stout as our guest speaker.
Kris graduated from Word of Life Bible Institute, attending campuses in both New York and Argentina. He and his wife, Debbie, began the Word of Life ministry in France in 1999, where they served for over 10 years before being asked to return to the United States and serve in the home office as Vice President of the International Ministries division. In this role, Kris oversees more than 1,300 missionaries in 68 countries. Married for 23 years, Kris and Debbie have three children: Natalia, Mickaël, and Luc. They currently reside in Schroon Lake, New York.
Kris has a special connection to the Bible Center family, being the son of two of our faithful members, Tom and Fae Stout. He's the brother of Emily King (our Director of Special Needs) and brother-in-law of John King (our Executive Pastor).
Join me in welcoming Kris and his family to Charleston!
With you for the gospel and for the city,
Matt Friend • Senior Pastor @PastorMattBCC
December Sermon Series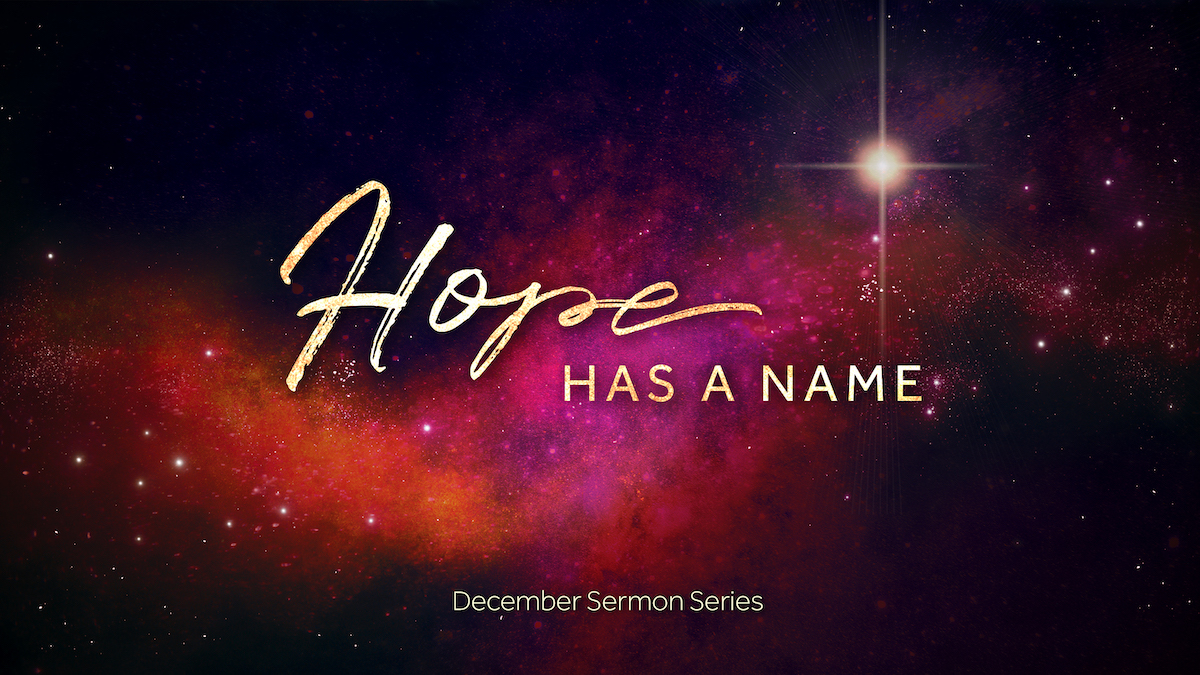 Along with fond memories of opening gifts and throwing snowballs, do the holidays also recall sad reflections in your heart? The Wonderful Counselor offers you hope.
Has life buried you under the weight of stress, deadlines, and bills? The Mighty God offers you hope.
Is it difficult to trust God and others with your future because of lingering hurt in the past? The Everlasting Father offers you hope.
Is your soul churning with anxiety? The Prince of Peace offers you hope.
Join us this Christmas season and be inspired by the music you'll hear, the fragrances you'll smell, the lights you'll see, the refreshments you'll taste, and the people you'll meet. Most importantly, be encouraged that Hope Has a Name—and His name is Jesus!
CHURCH LIFE
Financial Health Seminar: Lawyers & Wills & Estates…Oh My!
Monday, Dec. 5 • 6:30 PM • Rm. 3105/06 • Free • Estate planning, fiduciaries, trusts, and more. Estate Attorney(s) from Kay Casto & Chaney will also be there to answer questions. Registration preferred, but not required. All adults invited!
Save the Dates!
Christmas in Charleston • Dec. 15 & 16 • 6:30 PM • Identical programs.
Christmas Eve Services • Monday, Dec. 24 • 3 & 5 PM. Child care (up to 2 years old) at the 3 PM service.
BELONG
Men's Breakfast Saturday, Dec. 1 • 8 AM • Ryan's • All men are invited! Speaker: Steve Neill, Bible Center Pastor of Children's Ministries. Dutch treat.
OWLS Breakfast & Baskets (55+)
Saturday, Dec. 8 • 9 AM • Gathering Space • We will have a delicious breakfast and assemble Christmas baskets to deliver to shut-ins and to those with special needs in our church family. RSVP by Nov. 30. Questions? Contact Judy Mercer.
SERVE
Charleston Christmas Parade
Saturday, Dec. 1 • 10 AM • We'll be participating in Charleston Christmas Parade by building a float! We will also hand out hot cocoa along the route. To participate, register or contact Jane Jackson-Fowler. Sign up for building/decorating the float, making or passing out the hot cocoa, transporting the cocoa in your truck, or being an adult parade chaperone.
City Ministries
Register today or email Michelle Thompson to get more info on any of these serving opportunities:
Feed the hungry at Union Mission Crossroads Dinner. Servers and food donations needed. Volunteers, please be there by 4 PM on Nov. 29.
Collecting hats, gloves, and socks for the homeless. Drop them off at the Info Desk for Michelle Thompson.
Deliver furniture to foster families and the newly re-housed (homeless) population – we are seeking drivers who own trucks.
Help at a Warming Station for the homeless on nights when it drops below 0° F. We need people to cook large pots of homemade soup or work check-in, and medical professionals to assess individuals for frostbite.
Help with ongoing flood recovery in Clendenin. Work teams forming now.
STUDENTS
Student Ministry Christmas Party
Dec. 8 • 7-9 PM • Church campus • Middle School and High School. Join us for lip sync battles and crazy games!
CHILDREN
Christmas in Early Childhood (EC)
If you have a tree you will not use, would you consider loaning or donating it? Contact Jess Backus (304-941-2836).
Dodgeball Tournament (3rd-5th)
Saturdays • Jan. 12-Feb. 2 • RAM Center, Bible Center School • Gather your friends, name your team, and sign up! Each team needs 4-6 players, but each person must register separately by Dec. 29 (for emergency information). Cost: $5 for a pizza party on the last day.