Dear Friends,
Welcome to church! I'm so glad you're here. I hope you'll grab a cup of coffee and ma e yourself at home. You're among friends.
Today, we continue our 5-week Good News series, learning about the gospel of Jesus Christ. The entire gospel story spans the Bible—cover to cover—just as it spans history from the beginning to eternity. We summarize this true story with 10 words: God Creates (two weeks ago), Sin Breaks (last Sunday), Jesus Saves (today), Jesus Transforms (next Sunday), and God Restores (February 3). You can watch or listen to the entire series (and download the study notes) from our app or website.
With his birthday waiting for us at tomorrow's sunrise, I'm reminded of Dr. Martin Luther King Jr.'s words, "Love is the only force capable of transforming an enemy to a friend." That's exactly what Jesus did for you. Through the love of God the Father and the sacrifi e of our Lord Jesus Christ, we can now be God's friends!
Paul the Apostle offe ed this encouragement over 2,000 years ago, "For since our friendship with God was restored by the death of his Son while we were still his enemies, we will certainly be saved through the life of his Son. So now we can rejoice in our wonderful new relationship with God because our Lord Jesus Christ has made us friends of God" (Romans 5:10-11 NLT).
May God fill our heart with the hope of heaven today!
Because Jesus saves,
Matt Friend • Senior Pastor
@PastorMattBCC
For anyone interested in being baptized, a baptism class will be held tonight at 6 PM in Room 3101/02. Please register for the class on the app or online and bring a photo (paper or digital) or be prepared to have one taken. The next baptism service is Feb. 3.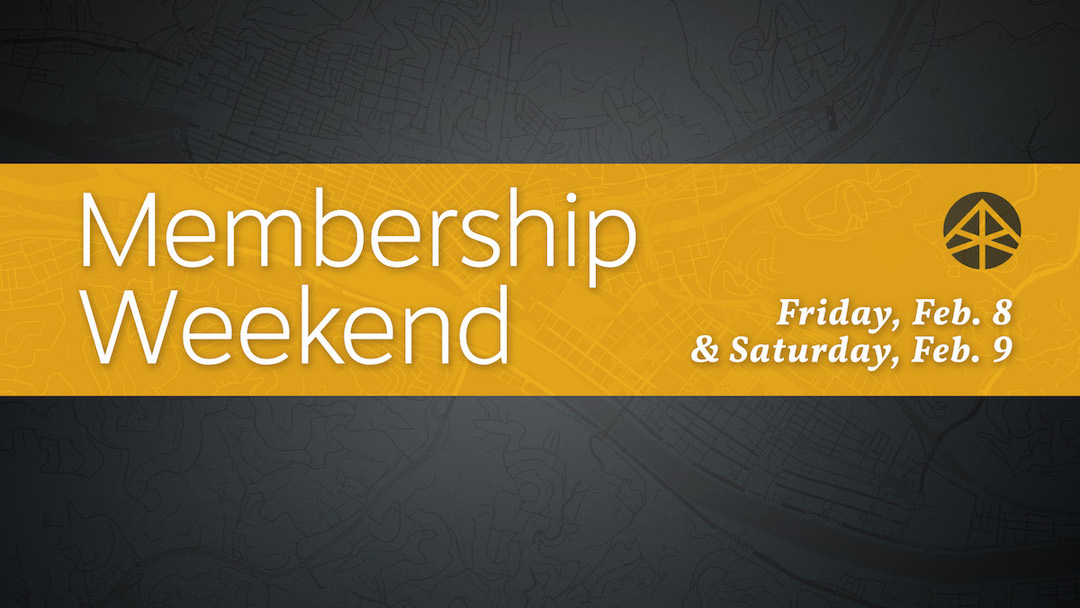 Want to become a member, know more about BCC, or meet the Ministry Staff? Then join us for Membership Weekend! At the conclusion of this event, there will be no pressure to join. Because food and child care (at no cost) will be provided, registration is preferred, but not required. Questions? Contact Jane.
CHURCH LIFE
Martin Luther King, Jr. Day
Church offices will be closed tomorrow in observance of MLK Day.
Upcoming Core Class: God's Word
Thursdays, Feb 7, 14, and 21 • Choose from 6:15 AM, noon, or 6:15 PM
Financial Health Seminar: Taxes
Monday, Feb. 11 • 6:30 PM • Rm. 3105/06 • CPAs Gary Swingle and Saundra Uy will discuss individual tax planning and preparation with emphasis on the new 2018 tax law. This will be a relatively informal session with opportunities for participants to ask questions and seek tax advice.
---
BELONG
Dude Night
Friday, Jan. 25 • 6:30 PM • Guys of all ages are invited to a night of food, fun, and challenging talks on leadership and making your life count. Bring friends, co-workers, and neighbors for a great night! Cost is $5 at the door. To make sure there's enough food, registration is preferred. Questions? Contact Pastor Mike Graham.
Fitness with Friends (Ladies)
Mondays & Thursdays • Jan. 28-Mar. 7 • 6-7 PM • $30 • This session, primarily yoga, will be held at Bible Center School in the RIM. Led by Poozie Null. Questions? Contact Paula Toney. Registration required.
Men's Breakfast
Saturday, Feb. 2 • 8 AM • Ryan's • All men are invited! Dutch treat.
OWLS "Souper" Bowl Luncheon (Adults 55+)
Sunday, Feb. 3 • 12:30-2:30 PM • The RIM, Bible Center School • Register to online to bring food. Contact Judy Mercer. Cost: $3.
Community Groups Begin
Community Groups will be starting within the next few weeks. If you're not in a group, this would be a great time to join! Group leaders will be available at the Group Wall today to answer any questions and to help you find a group that fits.
---
SERVE
Foster Care Informational Meeting & Luncheon
Have you ever considered foster parenting? NECCO foster agency will host an informational luncheon on Jan. 27 after the 11 AM service. Attending is not committing; come and explore the possibility! To register, email Michelle Thompson.
---
STUDENTS
Insomnia (Grades 6-12)
Friday, Jan. 25 (8 PM) – Saturday, Jan. 26 (6 AM)• Get ready for Insomnia! The cost of $50 will include Sky Zone, bowling, Escape Room (High School) and inflatables (Middle School), Chick-Fil-A dinner, and a t-shirt. Sign up today!
Beach Camp (Current 6th-12th Graders)
June 17-21 • Students are invited to Beach Camp for worship and Bible study in the sand and surf! Experience a combination of God's beautiful creation and an unforgettable time in Christian community during this life-changing week. A $60 deposit is due by Sunday, Jan. 27. The total cost is $399. Register online.