Dear Friends,
 Welcome to church! I'm so glad you're here. Feel free to grab a cup of coffee from the lobby and make yourself at home.
Today we'll enjoy communion, a time when we offer small cups of bread and juice and invite all Christians to eat and drink together. 
(If you're new to Bible Center, don't worry. We'll explain everything.)
Have you ever wondered why we practice communion? Curiosity is healthy, especially when it drives us to the Bible for answers. Today I've asked Pastor Mike Graham to teach and answer the question, "Why Communion?"
Pastor Mike became our Pastor of Community Life in 2017, bringing over 20 years of experience to our group and community ministries. Having been friends since 2011, I've watched him develop teams of leaders, start dozens of community groups, and cast a discipleship vision for a growing church. God has clearly given him the gift of teaching, so I know you'll learn something and be encouraged. I plan to open my notes and my heart to God's Word in both services.
As you enjoy communion in your seat at the end of the service, take a moment to reflect on the millions of other Jesus-followers meeting in hamlets and high-rises all over the world doing the same thing. We are a small (but significant) generation in a long lineage of grace.
Thankful for the cross,
Matt Friend • Senior Pastor
@PastorMattBCC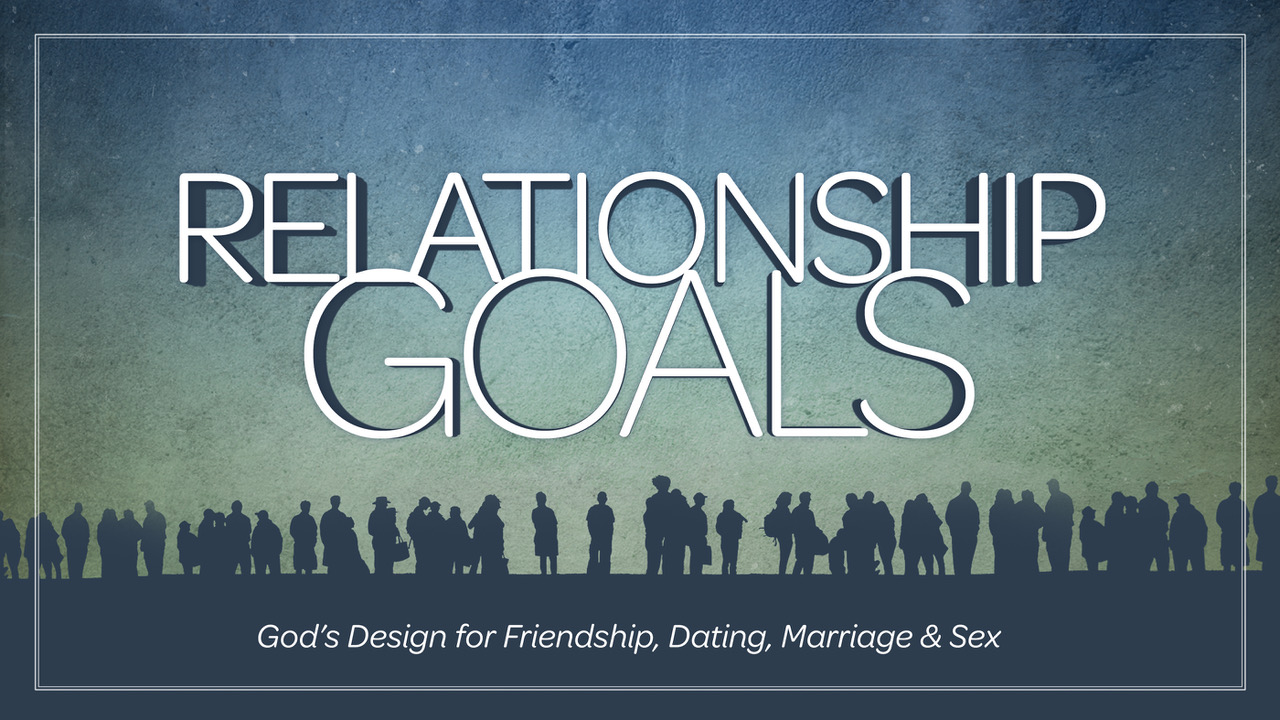 February/March Sermon Series
Relationship Goals: God's Design for Friendship, Dating, Marriage & Sex
Our relationships are gifts from God, and He wants them to flourish! How can we deepen our friendships and marriages? What does the Bible teach about intimacy, dating, marriage, sex, conflict management, life-giving words, and lifelong commitment? Begin praying now for God to transform your life.
For more info, go to BibleCenterChurch.com.
Due to the nature of Solomon's Song of Songs, this series is PG-13. Parental discretion is advised. Please take advantage of our children's ministry department.

BELONG 
New Group Begins Tomorrow at 6:30 PM
A group for new residents, those new to BCC, or those still looking for a place to belong, will meet in the Living Room (2101), led by Charlie & Leah Jennings. They'll be hosting the Group Wall today—stop by and meet them!
OWLS Bingo & Lasagna Dinner (Adults 55+)
Friday, Mar. 1 • 5:30-7:30 PM • the RIM, Bible Center School • Proceeds will help provide money for mission trips to Haiti for the University of Charleston Physician Assistant Program. Cost is $10 at the door.
Men's Breakfast
Saturday, Mar. 2 • 8 AM • Ryan's in Southridge • All men are invited! Dutch treat.
---
 CHURCH LIFE 
Nominating Committee
Members of the congregation are invited to submit names for consideration for the positions of Deacons and Elders for the new fiscal year starting July 1. Email Jane Jackson-Fowler, submit a Connection Card, or use the app.
Celebrate Recovery: Open House
Tuesday, Mar. 5 • 7 PM • Everyone struggles with something—guilt, abuse, anger, drugs/alcohol—to name a few. Don't suffer alone; gain support from people who understand, and meet others who struggle with the same things. Confidentiality is a priority. Info and schedule at BibleCenterChurch.com/CR, or contact Pastor Ted Tanzey, a licensed counselor.
---
SERVE
Special Needs Prom Volunteers 
A special needs prom, Celebrate, Charleston!, will be held in the Worship Center on Friday, Mar. 22, featuring a fun evening of music, dancing, food, and friends to celebrate with students who are affected by special needs.
Register to attend: BibleCenterChurch.com/prom2019
Register to volunteer: BibleCenterChurch.com/promhelp
New Opportunity to Serve
Beginning in March, BCC will be serving two meals per month at Union Mission Crossroads. Partner with us to help show the love of Christ. Servers are needed (please arrive at 4 PM) in addition to donated items and monetary contributions. Sign up today (Feb 28 | Mar 7) or contact Sheri Skidmore.
---
STUDENTS
High School Students' Weekly Community Group (Grades 9-12)
Tonight • 6-9 PM • A community group for all high school students will take place at the home of Larry & Lisa Pack (2146 Presidential Dr., Chas.). For more info, contact Lisa Pack, 304-552-4500. 
HSM/MSM Winter Retreat (Grades 6-12)
Episode 19 • Feb. 22-24 • Beat the winter blues at this 3-day, high-energy, multi-venue event! The weekend will include food, engaging worship, guest speakers, small group time, and epic activities! Cost: $45. Register today!