Dear Friends,
Welcome to church! I'm so glad you're here. Feel free to grab a cup of coffee and snack from the lobby and make yourself at home. You're among friends.
In one of the most popular TED Talks ever, Simon Sinek declared, "Why we do what we do matters far more than what we do or how we do it." The most impactful movements in history began with a resounding why. Though Nietzsche didn't share our Christian world-view, his infamous motivation echoes today, "He who has a why to live can bear almost any how." While the Bible speaks to many of life's "What?" and "How?" questions, Jesus was far more concerned with answering the "Why?" questions.
Throughout the year, in between our verse-by-verse teaching series, we'll look at 12 issues where the Bible clearly answers our why questions. This month we'll answer:
• Why Go All-in for the Gospel and for the City? (today)
• Why Good Friday? (April 14)
• Why Easter? (April 21)
• Why Outreach? (April 28)
So… Why is our vision to go all-in for the gospel and for the city? The answer comes to us from an inspired prophet who wrote over 2,500 years ago in another city thousands of miles away. Let's dive deeply in Isaiah 58 and ask God to open our hearts to His timeless truth.
With you for the gospel and for the city,
Matt Friend • Senior Pastor
@PastorMattBCC
Help us welcome our community!
Sign up to: 
• Donate candy (drop off in the lobby). How much? Think Trunk or Treat, but in the Spring!
• Stuff eggs on April 13 at 9-11 AM.
• Help with set-up & tear-down, parking, prizes, first aid, face-painting, refreshments, the Petting Zoo, and more!
For questions, contact Jane.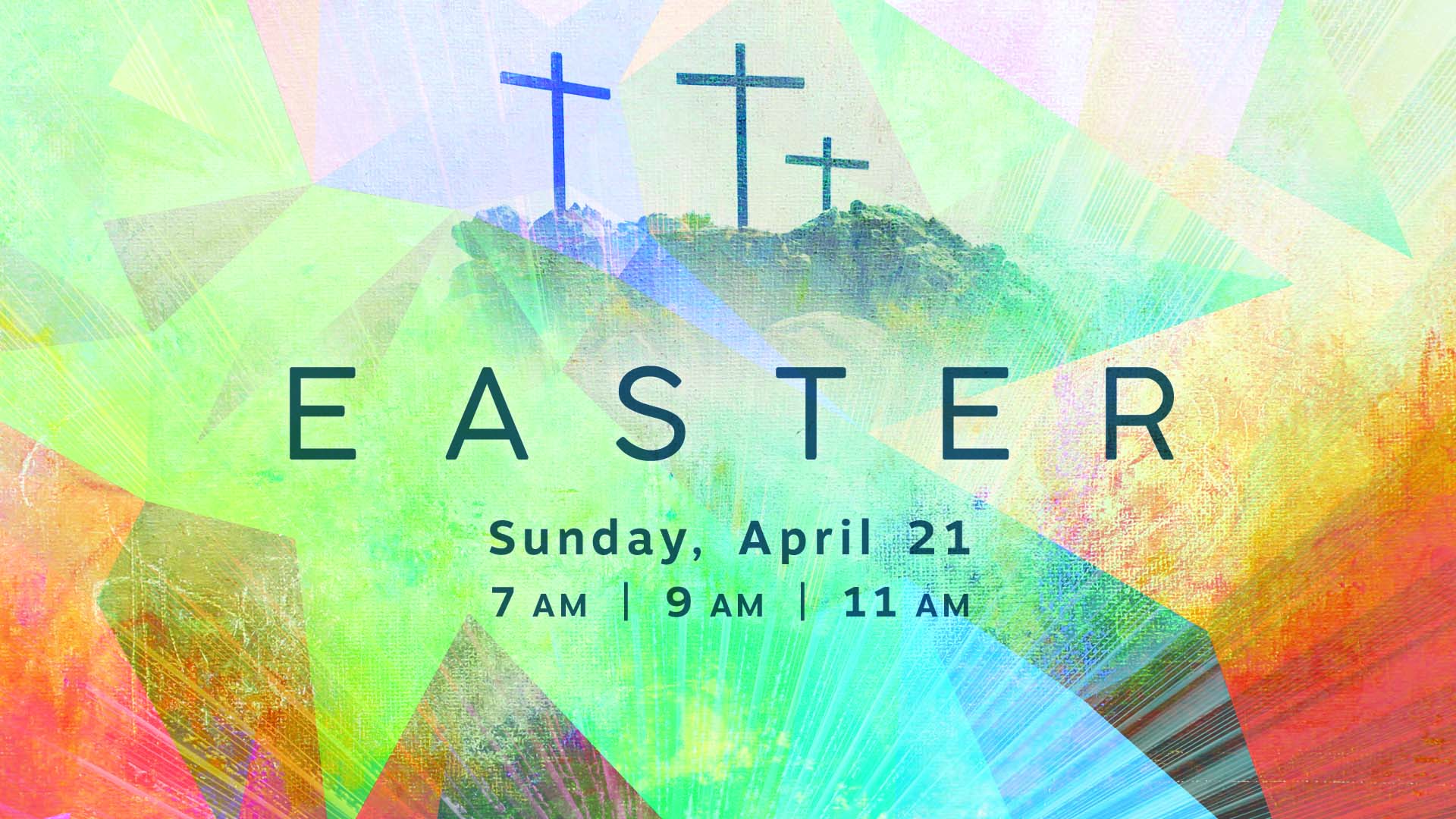 CHURCH LIFE 
Easter Invites Available at Info Desk
Grab some Easter invitations and bring your friends and neighbors!
Core Classes (Part of the Bible Doctrine Series)
Register online or on the app • Study guide: $5.
• Creation & The Fall: Friday, April 12 (1 night only) • 6:30 PM • Free child care for kids up to 4 years old.
Easter Egg Stuffing Party
April 13 • 9-11 AM
Join us to help stuff eggs for the Egg Hunt. Just show up!
Good Friday Communion Service, April 19
7pm
Join us for a time to reflect on Christ's death as we prepare to celebrate His resurrection. Gluten-free communion wafers and juice will be available at the bookcases on both sides of Worship Center for you to pick up if needed.
Matt Maher Concert
Thursday, April 25 • 7:30 PM
Come for an intimate evening of praise and worship! Matt will encourage and uplift you with songs like, "Lord, I Need You" and "All The People Said Amen." Tickets on sale now.
Trauma Informed Training
Thursday, May 9: Faith-based ($10) -or- Friday, May 10: CEU credits offered ($25)
Anyone is invited to a conference to learn how a traumatic childhood can affect an individual in adulthood. You'll learn how to improve your interactions with them, recognize sources of anger, how to de-escalate tense situations, and more. Ideal for law enforcement, social workers, attorneys, and medical staff.
Celebrate Recovery
Tuesdays • 7 PM • Confidential
Everyone struggles with something. Don't suffer alone; gain support from people who understand, and meet others who struggle with the same things. Info available online.
---
BELONG
GEMS Luncheon: Lunch & Lemonade (Widows)
Saturday, Apr. 27 • 12:30 PM
Special entertainment by SH-BOOM. RSVP by Apr. 10. Contact Judy for questions.
---
SERVE
Union Mission Crossroads Dinner
Thursday, April 25 & May 2
Sign up online to volunteer, bring supplies, or make a monetary donation. Volunteers must register and arrive at 4 PM. Questions? Contact Sheri.
May We Serve
Watch the bulletin and web for opportunities to serve our city even more in the month of May.
---
CHILDREN AND STUDENTS

AWANA Save the Dates:
• April 17 – No AWANA (Easter Break)
• April 24 – Closing Program
Student Ministry Wednesday Schedule (Middle & High School)
• April 10 – Egg Stuffing Party • 4-6 PM • Pizza and drinks provided. Meet in the South AWANA room.
• April 17 & 24 – No Student Ministry
• May 1, 15 & 22 – Regular Program
• May 8 – Beach Camp Deposit Due & Small Group Night Out
• May 29 – Burger Bash