Dear Friends,
​Welcome to church!
When you hear the word "family," what comes to mind… Children, parents, brothers and sisters? Cousins, aunts and uncles? Happy memories? Painful memories? A little of both?
Today, as we continue our We Value… series, we'll explore the value of Family; not in the sense of blood relatives (in which healthy relationships are extremely important), but with the understanding that all believers are God's children––brothers and sisters in Christ––and share the same Father.
One of Jesus' disciples recorded the following event for us, "While Jesus was still talking to the crowd, his mother and brothers stood outside, wanting to speak to him. Someone told him, 'Your mother and brothers are standing outside, wanting to speak to you.' He replied to him, "Who is my mother, and who are my brothers?' Pointing to his disciples, he said, 'Here are my mother and my brothers. For whoever does the will of my Father in heaven is my brother and sister and mother'" (Matthew 12:46-50 NIV).
To celebrate God's grace and being part of His family, we'll celebrate communion together at the end of this morning's service. (If you're new to Bible Center, don't worry. We'll explain everything.)
As you enjoy communion, take a moment to reflect on the millions of other Jesus-followers meeting in hamlets and high-rises all over the world doing the same thing. We are a small (but significant) generation in a long lineage of grace.
Sarah and I are thankful for our church family!
Matt Friend • Senior Pastor
@PastorMattBCC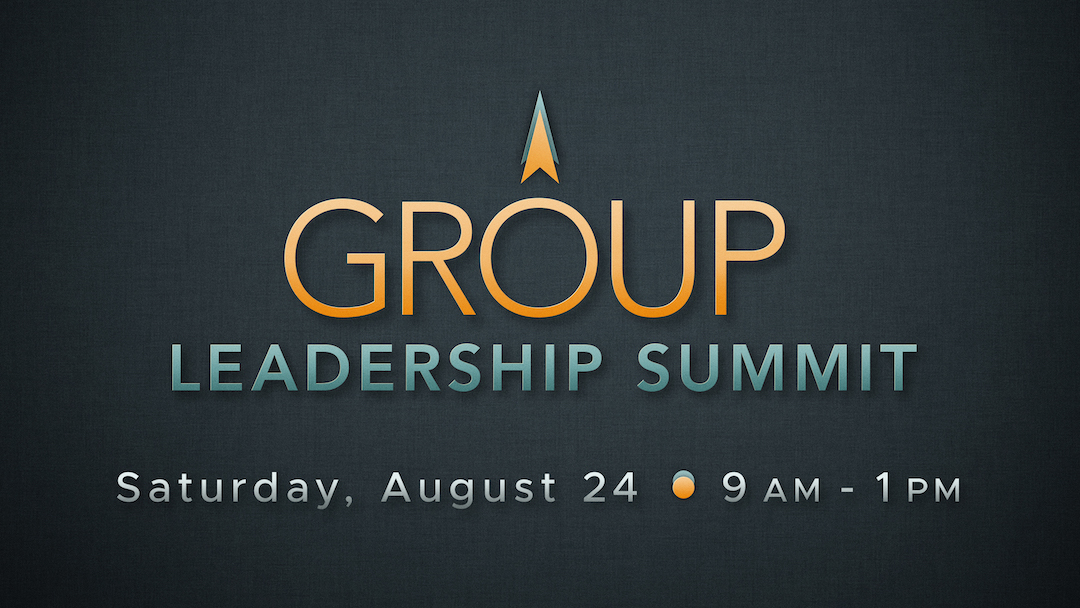 Saturday, August 24 • 9 AM – 1 PM • Rm. 3105/06
For all present and potential group leaders
Led by Pastor Mike Graham
Free • All BCC group leaders and interested individuals are required to come to this yearly leader training. Learn how to best shepherd your group, and relax and be with others who share similar responsibilities. Registration is necessary to prepare for breakfast and lunch. Contact Pastor Mike or Sheri if you have any questions.
Please register here so we can have printed materials, along with complementary breakfast and lunch, prepared for you.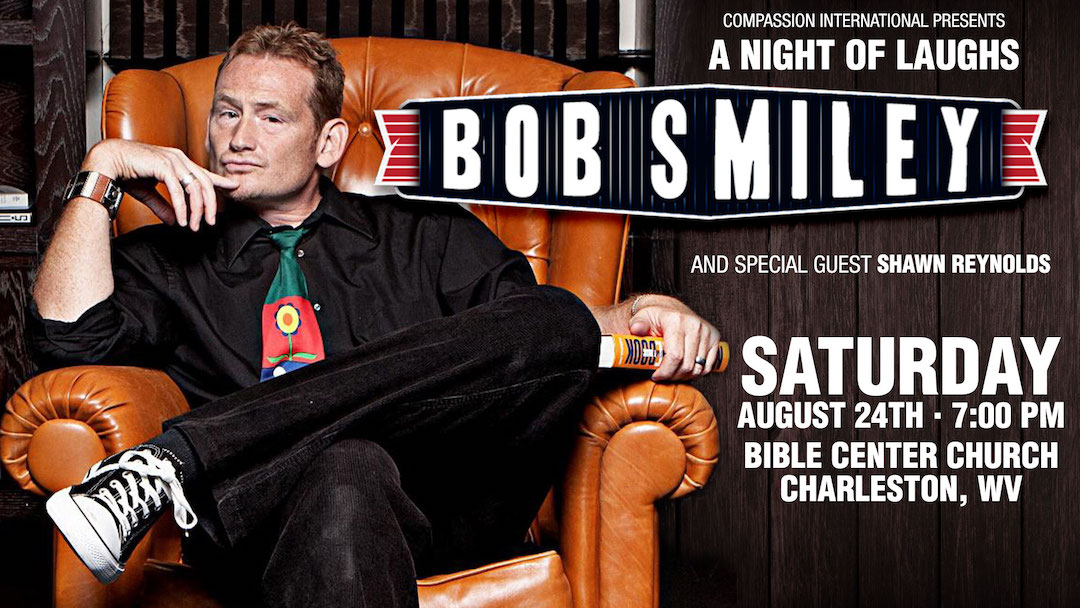 Comedian Bob Smiley is proof that Ritalin doesn't work on everyone. This high-energy, fast-paced comedian is hitting the road this August, bringing clean comedy that's fun for the entire family… unless your family doesn't like to laugh and if that's the case, why are you still reading this?
Invite your friends and neighbors for a night of laughs!
Get your tickets now!
CHURCH LIFE
Outdoor Baptism is September 8
2:30 PM • Davis Creek • See the website, app, or pick up a baptism packet at the Info Desk; or contact Jane.
Bible Center School Employment Opportunities
Email Principal Stephanie Schafer or Preschool Director Machelle Huffman to apply for the following positions: Preschool Aide, Preschool Cook/Aide, Aftercare Coordinator, and Aftercare Attendant.
Core Class: The Holy Spirit & the Church
Thursdays • September 5-26 • 6:15 AM, Noon, or 6:15 PM • Rm. 3105/06 • $5 • The Holy Spirit is real, active, and fully God. What is His role in creation, conviction, Christian growth, and the church? Registration preferred.
Financial Peace University
Sundays at 6:00-7:30 PM • September 15-November 10 • Rm. 3101/02 • Struggling to keep your finances in check? Spending more than you make? Want to learn how to save and invest? Plan for retirement? Register now.
---
KIDS & STUDENTS
Move Up Day is Today
High School: 9 AM
Middle School: 9 & 11 AM
Wednesdays (Fall Kick-Off): High School & Middle School: 6-7 PM Auditorium, 7:00-7:45 PM Small Groups • K-5th Grade (AWANA Clubs): 6:00-7:30 PM
HSM PRTY! (High School)
Tonight • 6-8 PM • Every 3rd Sunday • A party for just the high school students. At the home of Heather & Mitri Ghareeb (110 WIndon Way, Dunbar). Questions? Pastor Matt Garrison.
---
BELONG
Celebrate Recovery In-Depth 12-Step Study
Through this confidential, intensive study, the truth of God's Word will transform you, freeing you from addictions, dysfunction, and compulsive behaviors. Meets weekly for 10-12 months.
Men: Tuesdays beginning September 10 • 7-9 PM.
Women: Sundays beginning September 8 • 6-8 PM
Thursdays beginning September 12 • 10 AM-Noon
Info available at weekly CR meetings (every Tuesday at 7 PM) or contact "Poozie" Null (304-747-8836). BibleCenterChurch.com/CR
Fall Event: How to Be a Not so Secret Agent of Grace (Women)
Fri., September 13 (7:00-9:30 PM ) & Sat., September 14 (9 AM-Noon) • Speaker: Becky McDonald, Musical Guest: Unspoken • Purchase tickets in the Lobby today or online ($30-$50).
OWLS Fall Picnic and Hay Ride (Adults 55+)
Friday, September 6 • 5:30 • North Woods • $5 • Food, hayride, and yard games. Register online or email Judy.
---
SERVE
Serve in the Special Needs Ministry
We are growing! Additional buddies and leaders are needed. Serve on Sundays (9 or 11 AM) or Wednesdays (6-7:30 PM); no experience required. Contact Emily King or stop by Rm. 1106 ("The Lodge" on Level 1) after the service. Background check required.
City Ministry Opportunities
Visit BibleCenterChurch.com/city (or check the app) for several ways you can serve the city like: concessions at local football games; serve at the Charleston Addiction Awareness Glow Run 5k • Sept 21 at 5 PM.
Join the Choir: Choir Kick-Off
Looking for somewhere to serve? Love to sing? Join the choir! The Choir Kick-Off will be on Wednesday, August 28 at 6:30 PM. Contact Mary Beth Malcolm to find out more or just show up!