You grew up there. It's where you went to school, played on the playground, learned to ride a bike. Whether it was Hinton or Huntington Beach, Madison or Miami, Saint Albans or Saint Louis… that place will always be your hometown.
Here are five things that are absolutely true about your hometown.
#1 – God created it.
Every community has a story. Every story has a beginning.
The West Virginia town in which I was born began as a settlement in 1787 on land owned by Colonel George Clendenin. It was commissioned by (then) governor Thomas Jefferson.
After a fort was built on the hill and large quantities of salt were found in the valley, it was chartered in 1794 and named Charles Town after George's father, Charles.
Residents later renamed our town Charleston in 1819.
It proudly serves as our state capital today.
How did your hometown begin? Whether old or new, it's certainly valuable to you.
The Bible reminds us that God created all things. Your town's name may not have been divinely inspired, but God created the mountain, valley, plain or plateau on which your town rests.
Every animal of the forest is mine, and the cattle on a thousand hills. I know every bird in the mountains, and the insects in the fields are mine… The world is mine, and all that is in it (Psalm 50:10-12).
#2 – Sin broke it.
What unique challenges is your hometown facing? Addiction, unemployment, or a declining workforce? Overcrowding, failing infrastructure, or pollution?
Despite your town's unique struggles, it has something in common with every other community–and every other person–in the world…
It's broken by sin.
Am I suggesting your town committed a particular communal act that offended "the gods." Not at all. But the Scriptures remind us that the entire world is writhing in pain as a result of Adam and Eve's original sin, and we've faithfully perpetuated their brokenness.
Against its will, all creation was subjected to God's curse. But with eager hope, the creation looks forward to the day when it will join God's children in glorious freedom from death and decay. For we know that all creation has been groaning as in the pains of childbirth right up to the present time. And we believers also groan, even though we have the Holy Spirit within us as a foretaste of future glory, for we long for our bodies to be released from sin and suffering. We, too, wait with eager hope for the day when God will give us our full rights as his adopted children, including the new bodies he has promised us (Romans 8:20-23).
I love my hometown, but it's broken by sin… just like me, just like your hometown, and just like you.
#3 – Jesus can save it.
Jesus loved cities and villages. He stayed in homes, ate at dinner tables, and made new friends. The world has never experienced a more loving tourist than Jesus of Nazareth.
Jesus loves your hometown, each and every person!
For God so loved the world that he gave his one and only Son, that whoever believes in him shall not perish but have eternal life (John 3:16).
Jesus lived a perfect life, sacrificed Himself on our behalf by dying on a cross, arose from the dead on Easter morning, and lives today to save anyone who calls on His name.
This includes you and every person in your hometown.
#4 – Jesus can transform it.
As Jesus traveled from community to community, He wasn't simply:
In the towns – He wasn't a neutral island to Himself.
Against the towns – He was the antithesis of the "us-versus-them" or "holier-than-thou" mentality.
Of the towns – He influenced them as "salt and light" instead of allowing them to influence Him.
Jesus' heartbeat was for the town or village in which He served. He modeled and championed holistic wellness and flourishing: spiritually, physically, mentally, and socially.
Jesus' heartbeat was for the town or village in which He served. He modeled and championed holistic wellness and flourishing: spiritually, physically, mentally, and socially.
Click To Tweet
The people in our church have come to believe that God wants us to value our community just as He instructed His followers thousands of years ago…
Seek the peace and prosperity of the city to which I have carried you into exile. Pray to the Lord for it, because if it prospers, you too will prosper. (Jeremiah 29:7).
#5 – God will restore it.
The story of history culminates in the last two chapters of the Bible (Revelation 21-22). One day, hopefully sooner than later, God will make all things new… a renewed heaven and a renewed earth!
One day, hopefully sooner than later, God will make all things new... a renewed heaven and a renewed earth! (Revelation 21-22)
Click To Tweet
There's no promise that the new world will contain your specific hometown's name; after all, the ground on which your town is built has probably changed names many times throughout human history. Nevertheless, God promises to restore the entire word, and that includes your hometown.
What has your community lost that you'd like to see restored? What have you lost (or missed out on in life) that you'd like to see restored to you?
A child, spouse, parent, or grandparent?
A sense of purpose or meaning?
Your reputation, innocence or youth?
A sharp mind or strong body?
A lifelong dream?
Here's the promise…
Then I saw a new heaven and a new earth, for the first heaven and the first earth had passed away, and there was no longer any sea. I saw the Holy City, the new Jerusalem, coming down out of heaven from God, prepared as a bride beautifully dressed for her husband. And I heard a loud voice from the throne saying, "Look! God's dwelling place is now among the people, and he will dwell with them. They will be his people, and God himself will be with them and be their God. He will wipe every tear from their eyes. There will be no more death or mourning or crying or pain, for the old order of things has passed away." He who was seated on the throne said, "I am making everything new!" (Revelation 21:1-5)
Trust in God. He wants to do for you, your hometown, and the entire universe what He did for Jesus on Easter morning.
Matt Friend, a Charleston native and tenth generation West Virginian, graduated from the Southern Baptist Theological Seminary, has served in pastoral ministry since 2002 and at Bible Center Church since March 1, 2016 (as our sixth Lead Pastor). He and Sarah (his high school sweetheart) are raising two teenage daughters, Katie and Riley, and a son, Kadyn. Together, they are advocates for adoption and all things West Virginia. In his free time, he enjoys reading, camping, hiking, kayaking, golfing, and spending time with his family and two dogs, Queso and Wasabi.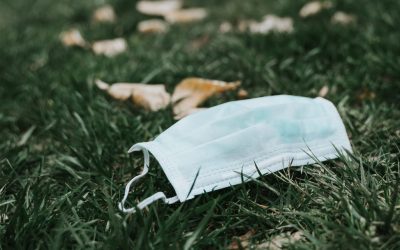 resident Biden is set to deliver a major address on the next phase of his pandemic response this week. One White House official tells CNN, "On Thursday, the President will speak to the American people about his robust plan to stop the spread of the...