"You can sit with me, friend!" That's an invitation welcomed by most elementary kids, craved by most middle school students, and desired by most adults. We fear being alone. We long to be wanted. Something inside gnaws at us, "In order to have friends, I must be friendly."
How can you be a better friend this week?
#1 – See the big picture.
If your friend's life were a slice of pizza, how many slices of his or her life do you really know? If you first met your friend in college or at work, it's possible that you know less than half of his or her story. Even if you grew up together, there's still much of their life hidden from your view.
Recognizing that we only see a sliver of our friends' lives enables us to respect them deeply, even if we don't fully understand their pain and suffering.
Everybody is on a journey, and everyone's journey is hard.
#2 – Send more than texts.
Last year, more than half the world had the ability to send and receive text messages. The number of monthly texts sent has increased by more than 7,700% over the last decade. While texting is the #1 most used way of communication among Americans younger than 50, it doesn't have to be the only way we communicate with our friends.
When was the last time you had a face to face conversation, without simultaneously glancing at your phone?
Would your friend appreciate a handwritten note of thanks? What would that communicate to him or her?
What could you do together this weekend that would require you both to leave your phones behind, or at least on silent for more than a few minutes?
Texting is a helpful way to communicate, but strong friendships require more meaningful dialogue.
#3 – Check your motives.
Our friends can sense when we care more about prominence or promotion than about them. Like us, they can sniff inauthenticity from miles away.
Find ways to show your friend that you value them more than you value what they can do for you.
Find ways to show your friend that you value them more than you value what they can do for you. Click To Tweet
#4 – Be an encourager.
Encouragement is the act of inspiring others with renewed courage or hope. The encourager is one who puts courage into the fainthearted, one who helps an ordinary man or woman bravely face a difficult situation. Encourager is in the job description of every friend.
'Encourager' is in the job description of every friend. Click To Tweet
Can we ever give challenging or negative feedback to a friend? Certainly. However, it's best to strive for a positive/negative feedback ratio of at least 3:1.
Do true friends value honesty? Absolutely! Most people, however, don't want to spend much time with Eeyore.
#5 – Follow Jesus.
My friends at Bible Center Church are convinced that God is the ultimate mentor for encouragement…
Praise be to the God and Father of our Lord Jesus Christ, the Father of compassion and the God of all encouragement (2 Corinthians 1:3).
Jesus, the Son of God, is an encourager…
May our Lord Jesus Christ Himself and God our Father, who loved us and by His grace gave us eternal encouragement and good hope, encourage your hearts and strengthen you in every good deed and word (2 Thessalonians 2:16-17).
God's Spirit encourages us daily…
And I will ask the Father, and He will give you another encourager to help you and be with you forever (John 14:16).
Those who walked closely with Jesus two millennia ago learned–by His example and teaching–to be encouraging. In the letters they wrote to their followers (many of which make up our New Testament), reassurance and inspiration drips from every page.
Be encouraged! Jesus fulfills friendship like you and I never could. He is the friend who left it all for you, sacrificed Himself on the cross, rose again, ascended back to Heaven, and stands ready to love, save and forgive you like no other friend you've ever known.
Even if you come to a different conclusion about Jesus, or aren't yet sure you're ready to commit your life to Him… I urge you to study Him and His teachings.
You can download the Bible app and listen to it. At our church, we primarily use the New International Version, but the New Living Translation is also good for those new to the Bible. I recommend starting in the New Testament with the book of Matthew, and reading a few chapters each day through the first four books of the New Testament (Matthew, Mark, Luke, and John).
Jesus models friendship more than anyone the world has ever known. He's a friend who sticks closer than a brother!
Jesus models friendship more than anyone the world has ever known. He's a friend who sticks closer than a brother! Click To Tweet
Matt Friend, a Charleston native and tenth generation West Virginian, graduated from the Southern Baptist Theological Seminary, has served in pastoral ministry since 2002 and at Bible Center Church since March 1, 2016 (as our sixth Lead Pastor). He and Sarah (his high school sweetheart) are raising two teenage daughters, Katie and Riley, and a son, Kadyn. Together, they are advocates for adoption and all things West Virginia. In his free time, he enjoys reading, camping, hiking, kayaking, golfing, and spending time with his family and two dogs, Queso and Wasabi.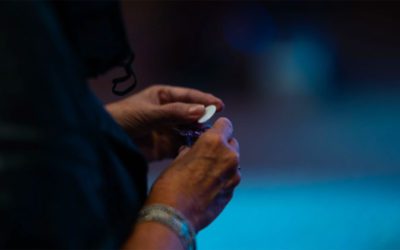 he church service is almost over. Stomachs are growling, infants are weepy, and the clock is ticking. It's at this point every week that I ask the congregation to take a minute of prayerful contemplation and self-examination, and then I...