Dear Friends,
Welcome to church! I hope you'll make plans to join us again next Sunday, September 22, for three BIG reasons…
#1 – We're rolling out our year-long theme.
Our year-long themes run with the school year, September through May. This year, the Lord has led us to emphasize Making Spiritual Friends. Join us next Sunday to hear what it's all about.
#2 – We're kicking off a new series.
Good news! You were made for more than to simply survive the 9-5; for more than to binge-watch Netflix alone every weekend; for more than having a million Instagram friends but not having anyone to call when you're discouraged. The book of Ephesians teaches that we've been adopted into a spiritual family, we have a new identity as God's people, and we're brothers and sisters in Christ. Join us for this 8-week series and be inspired… You were Made for More!
#3 – We're having a picnic.
Shortly after the second service (around 12:15 PM) we'll enjoy Lunch on the Lawn. Bring a lawn chair and your own lunch. You can also purchase food from truck vendors on site who will take cash, debit, or credit cards. Kids (and adults) will have lawn games to play, and there's plenty of shade. This gives us a great way to enjoy the last official day of summer, and I pray we'll all meet someone we don't already know.
Much love!
Matt Friend • Senior Pastor
@PastorMattBCC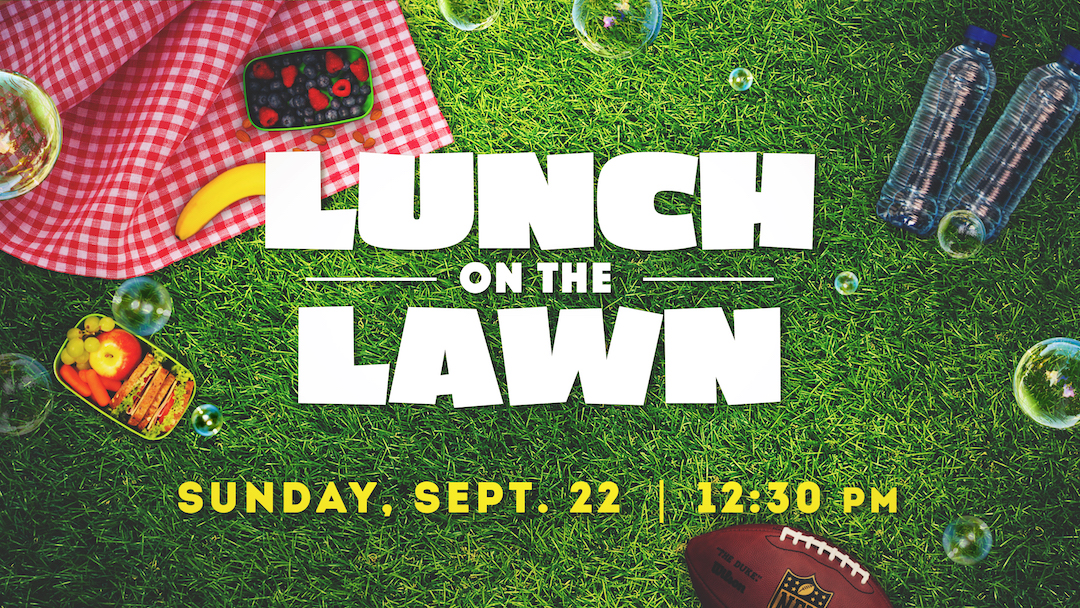 Lunch on the Lawn
Sunday, September 22 | 12:30 PM
You're invited to hang out for lunch immediately following the 11 AM service on September 22. Enjoy time with friends, and meet new ones! Bring your own lunch and lawn chair, or purchase from food truck vendors on site. Kids (and adults) will have lawn games to play. Don't forget to bring cash or credit cards for the vendors.
FIND BELONGING IN A GROUP
Are you ready to make spiritual friends? Consider joining a group! Group leaders will be available in the lobby & outside next Sunday—feel free to visit, ask questions, or sign up!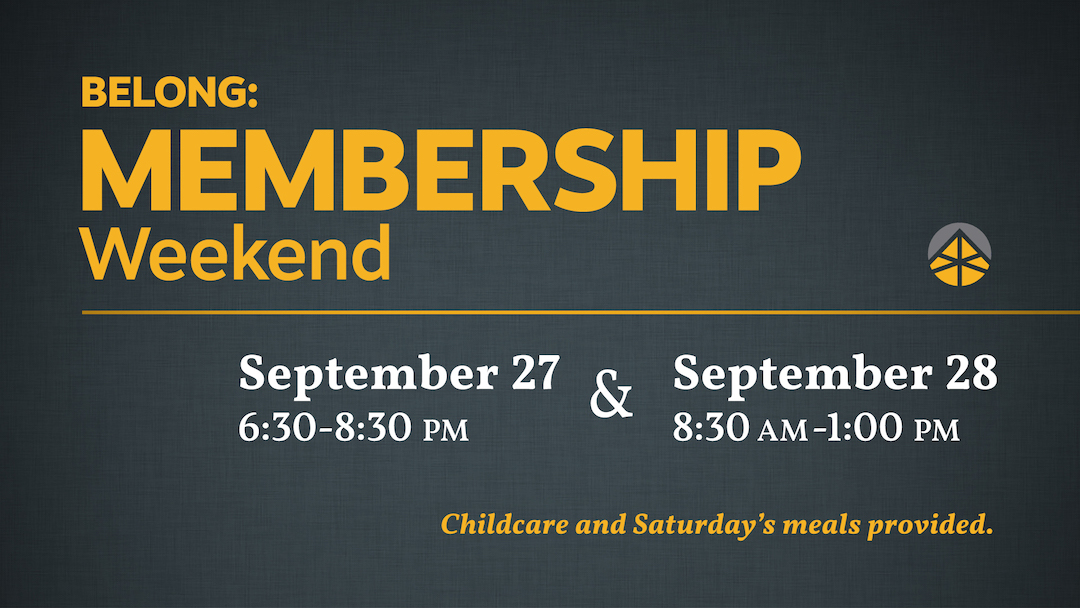 Belong: Membership Weekend
Friday | September 27 | 6:30-8:30 PM
Saturday | September 28 | 8:30 AM-1:00 PM
Want to know more about BCC, what we believe, the Ministry Staff, or becoming a member? Then you're invited! At the conclusion, there will be no pressure to join. Because child care and Saturday's meals are provided, registration is preferred. This is a free event. Contact Jane with questions.
CHURCH LIFE
Cards for Military
If you know a service member who would like to receive a card of encouragement, email the following info to Wanda Casto: name, branch of service, rank, mailing address, email, cell, and birthday.
Bible Center School Employment Opportunities
Email Principal Stephanie Schafer to apply:
Part-time Aftercare Attendant
Substitute Teacher, grades K-8. Flexibility with days and grade levels needed.
Big Daddy Weave Concert: The Alive Tour
Sunday, October 13 • 7 PM • Purchase tickets online today!
---
SERVE
Family Night
September 19 • Make a difference in our community through love and hospitality by connecting with families and serving food at Family Night. Volunteers are needed to arrive at 4:30 PM at Mary C. Snow West Side Elementary. Sign up to help. Email Michelle Thompson for details.
The Maker's Center Work Days
September 21, October 12 & 26 • 8 AM-4 PM • 602 Patrick St., Charleston • You can help prepare the Maker's Center for its grand opening by painting, cleaning, demo, removing trash, etc. Drop by for an hour, or stay all day! Let us know you're coming.
Health Right Medical Clinic
October 18-20 • School Campus • Share the love of Christ in tangible ways with medical teams and patients arriving at Bible Center School for Heath Right's Free Medical Clinic. We will welcome, feed, pray with, shuttle, and hang out with individuals and families waiting for medical care. Sign up on the BCC website or app. Dentists, eye doctors, and physicians who would like to volunteer must sign up at ramusa.org, NOT through the church. For more info, email Todd Fowler.
---
BELONG
Souper Fall Festival (Widows)
Saturday, October 5 • 12:30-2:30 PM • Lobby • Join us for soup, sandwiches, and music from the Almost Heaven Dulcimer Group. RSVP by September 20 to Suzanne Lackey at (304) 610-3034.