Dear Friends,
Welcome to church! Feel free to grab a cup of coffee and donut from the lobby, and make yourself at home.
This morning we conclude our 7-part landmark series, We Value…
Our mission is to glorify God by producing more maturing followers of Jesus. If we do this long enough, we're convinced we can fulfill our vision to saturate our city with the gospel.
But what motivates us? Why are we so passionate to fulfill this mission and vision? Our values answer that question. Our values clarify our decisions about why we serve, who we serve, where we serve, and how we steward our resources.
So far in this series, we've explored the values of: Gospel, City, Generosity, Family, Learning, and Innovation. Today, I'm thrilled to investigate a seventh value: Growth.
How did our Elder Board, Pastors, Staff, and I arrive at the values described in this series? Thankfully, the process has involved almost a year of prayer, collaboration, Bible study, discussion, and listening to stories–from many of you–about God's grace to our church for over 76 years.
Let's do this! Let's glorify God by producing more maturing followers of Jesus! Let's saturate our city with the gospel!
Much love…
Matt Friend • Senior Pastor
@PastorMattBCC
P.S. We need a mnemonic device to help us all remember our seven values. Message me if you come up with a memorable acrostic, acronym, or another idea. The winner will receive free coffee at church on Sundays for life.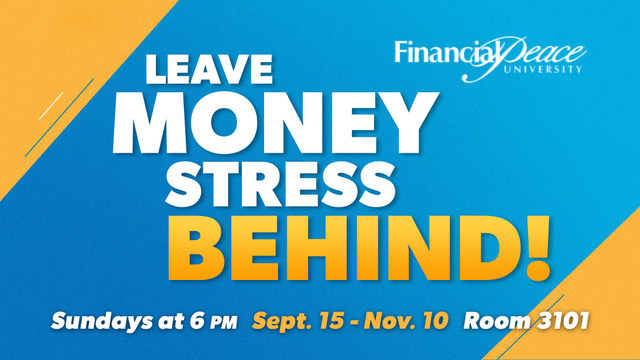 Financial Peace University
September 15-November 10 • Sundays • 6:00-7:30 PM • Rm. 3101/02
Struggling or spending more than you make? Need to save or plan for retirement? Register for Financial Peace University today! If you're not ready to commit, attend the first night for free to see what it's like.
Register today! Questions: Contact Brett Ashley (FPU@BrettAshley.co).
Women's Fall Event
You'll be encouraged by Speaker Becky McDonald and special guests artist, Unspoken. Invite friends, and join us this weekend!
Tickets available online.
Regular Ticket: $50
One Day Pass: $30
CHURCH LIFE
Outdoor Baptism Today!
2:30 PM • Little Coal River • Map and directions are at the Info Desk.
Bible Center School Employment Opportunity
BCS is looking for a part-time Aftercare Attendant. Email Principal Stephanie Schafer to apply.
Core Class: The Holy Spirit & the Church
September 12, 19 & 26 • 6:15 AM, Noon, or 6:15 PM • Room 3105/06 • The Holy Spirit is real, active, and fully God. What is His role in creation, conviction, Christian growth, and the church? Registration preferred. Workbook: $5
Lunch on the Lawn
You're invited to hang out for lunch immediately following the 11 AM service on September 22. Enjoy time with friends, and meet new ones! Bring your own lunch and lawn chair, or purchase from food truck vendors on site. Kids (and adults) will have lawn games to play. Don't forget to bring cash or credit cards for the food vendors.
---
BELONG
GEMS Luncheon (Widows)
Saturday, September 14 • 12-2 PM • Panera (Southridge) • All are invited! Dutch treat. RSVP to Suzanne Lackey (304-610-3034) or just join us!
Belong: Membership Weekend
September 27 (6:30-8:30 PM) & September 28 (8:30 AM-1 PM) • Free • Want to learn about what we believe, the Ministry Staff, or becoming a member? Then you're invited! At the conclusion, there will be no pressure to join. Because child care and Saturday's meals are provided, registration is preferred. Contact Jane with questions. 
---
SERVE
City Ministry Opportunities
Visit BibleCenterChurch.com/city (or check the app) for several ways you can serve the city:
Maker's Center work projects
At concession stands at football games
Assist our "Grandparents Raising Grandchildren" ministries
The City Ministry Refreshment Team
---
CHILDREN
Parent Meet & Greet (K-5th Grade)
September 11 • 6 PM • Middle School Room (#1106) • Parents, we'd love to meet you, answer any questions, share who we are, and inform you about future events for you and your child! Food and drinks provided. Casual dress.