When we were kids, making friends seemed easy.
"Do you like peanut butter and jelly sandwiches? Me too! What's your favorite Mario Brothers Nintendo game? Mine too! Do you prefer Rainbow Brite or My Little Pony? So do I!"
But why does it seem that–the older we get–friendships are so hard to make and keep?
The answer can be found in this true (and ancient) story….
#1 – God created us for perfect relationships.
In the beginning God created the heavens and the earth.
Harmony. Tranquility. Cooperation. Synergy. According to the Scriptures, the earth was in agreement with itself. According to Jesus, the first humans–Adam and Eve–were unified with one another.
God took a daily walk in the Garden of Eden to commune with the man and woman He created.
No self-centeredness. No tornadoes. No hurricanes. No disease. No scorching heat. No freezing rain. No broken contracts. No annulled marriages. No exhaustion. No starvation. No lying. The conditions for relationships were pristine!
#2 – Sin broke our perfect relationships.
Unfortunately, Adam and Eve made the same wrong choice I would've made; the same choice you would've made. They disobeyed God's one clear and loving command.
"Never mind all the blessings and permissions! We want the one thing we're not allowed to have. We want life our way and on our terms. We are sufficient to call the shots!"
At that moment, Adam and Eve sawed off the proverbial branch on which they were standing. They pulled out the rug from beneath their own feet.
Immediately, their relationship to God and to one another was clouded and broken and painful and impossible. Ever since, every relationship has been similarly stained and scarred by resentment, pride, disrespect, suspicion, defensiveness, judgmentalism, and selfishness.
Add to this: distance, and busyness, and children, and careers, and bills, and taxes. How can any friendship survive in this world!
Kenny Chesney sang it best, "We find out when you die the keys to heaven can't be bought. We still don't know what love is, but we sure know what it's not."
#3 – Jesus saves us and offers us an eternal relationship with Him.
Knowing we could never find our way back–nor would we ever have the will to try–Jesus came looking for us.
Knowing we could never find our way back–nor would we ever have the will to try–Jesus came looking for us.
Click To Tweet
For two millennia, Jesus' followers have known and believed that He was born in Bethlehem, lived the perfect life, sacrificed Himself on our behalf by dying on a cross, arose from the dead on Easter morning, and lives today to save anyone who calls on His name.
To those of us worn out by strained relationships and broken friendships, Jesus says…
Come to me, all you who are weary and burdened, and I will give you rest. Take my yoke upon you and learn from me, for I am gentle and humble in heart, and you will find rest for your souls. For my yoke is easy and my burden is light (Matthew 11:28-30).
#4 – Jesus transforms us and our relationships.
Choosing to follow Jesus isn't the magic trick that resolves all conflict. Jesus doesn't pull any world-peace rabbits out of the hat when we first believe.
Choosing to follow Jesus isn't the magic trick that resolves all conflict. He doesn't pull any world-peace rabbits out of the hat when we first believe. However, as we follow His teachings, His Spirit transforms us from the inside out.
Click To Tweet
However, as we follow His teachings, His Spirit transforms us–from the inside out. Over time…
We become increasingly humble and gentle, patient, bearing with one another in love.
We work hard to stay close!
We refuse to let the sun go down while we're still angry.
Harmful speech is no longer welcome in our conversations.
Forgiveness grows within our hearts.
Christian husbands love their wives more than ever.
Christian wives honor their husbands.
Christian employees create peaceful work environments.
Christian employers make it easier to do so.
 #5 – One day, God will ultimately restore broken relationships.
The people in my church have grown to love the promise and description of our relationships in Heaven…
After this I looked, and there before me was a great multitude that no one could count, from every nation, tribe, people and language, standing before the throne and before the Lamb. They were wearing white robes and were holding palm branches in their hands. And they cried out in a loud voice: "Salvation belongs to our God, who sits on the throne, and to the Lamb."

 

All the angels were standing around the throne and around the elders and the four living creatures. They fell down on their faces before the throne and worshiped God, saying: "Amen! Praise and glory and wisdom and thanks and honor and power and strength be to our God for ever and ever. Amen!"

 

They are before the throne of God and serve him day and night in his temple; and he who sits on the throne will shelter them with his presence. Never again will they hunger; never again will they thirst. The sun will not beat down on them, nor any scorching heat. For the Lamb at the center of the throne will be their shepherd; he will lead them to springs of living water. And God will wipe away every tear from their eyes (Revelation 7:9-17).
Have you been privileged to enjoy a close friendship with someone more than a decade, two decades, three decades or even longer? That's only a glimpse of the how the story will end. Actually, according to the promise of eternal life… it's a story that never ends!
Make it your own story.
Realize you were created for perfect relationships. Recognize the ways sin has broken your relationships. Believe that Jesus can save you and give you an eternal relationship with God. Pray now, asking Jesus to start transforming you and your relationships. Rely on Him to do the impossible, even if the seemingly impossible thing is for you to swallow your pride and seek reconciliation first. Look forward to the future day when God will ultimately restore all broken relationships!
Matt Friend, a Charleston native and tenth generation West Virginian, graduated from the Southern Baptist Theological Seminary, has served in pastoral ministry since 2002 and at Bible Center Church since March 1, 2016 (as our sixth Lead Pastor). He and Sarah (his high school sweetheart) are raising two teenage daughters, Katie and Riley, and a son, Kadyn. Together, they are advocates for adoption and all things West Virginia. In his free time, he enjoys reading, camping, hiking, kayaking, golfing, and spending time with his family and two dogs, Queso and Wasabi.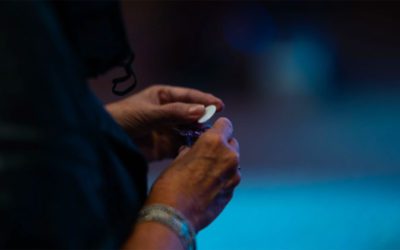 he church service is almost over. Stomachs are growling, infants are weepy, and the clock is ticking. It's at this point every week that I ask the congregation to take a minute of prayerful contemplation and self-examination, and then I...