Membership opportunities are everywhere.
Today you can join a gym, a homeowners' association, or your local supermarket. Tomorrow you could join a pool, a chamber of commerce, or your local theater for performing arts. Some people join organizations to support a cause; others find groups that offer needed support in their lives.
But why would you want that kind of membership?
#1 – Commitment results in trusted community
Think about it: Who are the people in your life that give you the most joy and security? Who challenges you to be the best version of yourself? What keeps those people in your life?
Commitment.
Because you know they're committed to you–and you to them–your sense of community can flourish. Your mutual commitment acts as a fence to protect your relationship. This is true in a marriage and (to a dramatically lesser degree) in your Sam's Club or Costco membership.
A National Attitudes, Awareness, and Usage (NAAU) study surveyed over 124,000 people connected to 224 visitor-serving organizations in the United States, asking them to name the top three things they can do to support an organization's mission. Here's what they discovered…
Joining an organization by way of membership is the best thing that people believe they can do to support an organization's mission–even more than making a donation!
Joining an organization says, "I'm committed to this group and they are committed to me." It's a handshake that declares, "I'm not going anywhere. I've got your back and you've got mine."
In this age of "commitment-phobia" and "I'll keep my options open," making a decision and sticking with it is more counter-cultural than ever, but it's more important than ever. After all, what will our aversion to commitment teach our children and grandchildren? How can their future communities survive without commitment?
#2 – Membership fosters a caring atmosphere
The best institutions were created to serve others.
In full disclosure, let's admit that (given enough time) many organizations feel the temptation to put the proverbial cart before the horse. Some groups forget their initial purpose to serve others, and, instead, start believing that people primarily exist to perpetuate the organization's existence.
When this happens to an institution, it begins to die–and rightfully so.
But think of how much care a people-centered organization can provide! Such institutions provide a level of networking nearly impossible to find elsewhere. Members have access to a group of peers with whom they can share ideas and learn new ones.
#3 – Membership provides a place to belong
Outside of work and family, who knows your name? Who notices when you don't show up? Where do you feel a true sense of belonging?
Cue the Cheers song, "Sometimes you want to go where everybody knows your name, and they're always glad you came. You want to be where you can see the troubles are all the same. You want to be where everybody knows your name."
Being free-spirited critical thinkers is one of the best and worst things about us. We get an idea and run with it; however, who's running with us?
Membership states in a formal way, "I'm part of something bigger than myself. I'm committed to caring for you, and I'm asking you to care for me."
 #4 – Membership challenges you to grow
My town is home to several good fitness centers. What are the perks of gym membership?
Our friends can ask us why we've missed so much. (Which is often true with me!)
Our teammates challenge us to increase our intensity and to swap our donuts with protein.
The commitment to the gym often enhances our holistic health.
Are all memberships in life equally healthy? Certainly not… so be discerning!
However, the benefits of membership far outweigh the alternative.
Thinking Bigger
The people in our church have found that being a part of God's spiritual family is the most rewarding membership in their lives. When we put our faith in the Lord Jesus Christ, we become part of a "body" of believers.
The human body has many parts, but the many parts make up one whole body. So it is with the body of Christ… We have all been baptized into one body by one Spirit, and we all share the same Spirit. Yes, the body has many different parts…


.

If the foot says, "I am not a part of the body because I am not a hand," that does not make it any less a part of the body. And if the ear says, "I am not part of the body because I am not an eye," would that make it any less a part of the body? If the whole body were an eye, how would you hear? Or if your whole body were an ear, how would you smell anything?

.

But our bodies have many parts, and God has put each part just where he wants it. How strange a body would be if it had only one part! Yes, there are many parts, but only one body. The eye can never say to the hand, "I don't need you." The head can't say to the feet, "I don't need you."

.

This makes for harmony among the members, so that all the members care for each other. If one part suffers, all suffer with it, and if one part is honored, all are glad. (1 Corinthians 12:12-26)
Nothing reflects the heart of Jesus more than this. He lived a perfect life, sacrificed Himself on our behalf by dying on a cross, arose from the dead-on Easter morning, and lives today to save anyone who calls on His name.
Whether that's your conclusion or not, maybe the best thing you can do now is join something bigger than yourself. Be counter-cultural! Be revolutionary! Sign up and commit to a membership that really matters.
…And, while signing that membership paperwork, ask yourself, "What does my innate desire for community, commitment and belonging reveal about why I was created?"
Matt Friend, a Charleston native and tenth generation West Virginian, graduated from the Southern Baptist Theological Seminary, has served in pastoral ministry since 2002 and at Bible Center Church since March 1, 2016 (as our sixth Lead Pastor). He and Sarah (his high school sweetheart) are raising two teenage daughters, Katie and Riley, and a son, Kadyn. Together, they are advocates for adoption and all things West Virginia. In his free time, he enjoys reading, camping, hiking, kayaking, golfing, and spending time with his family and two dogs, Queso and Wasabi.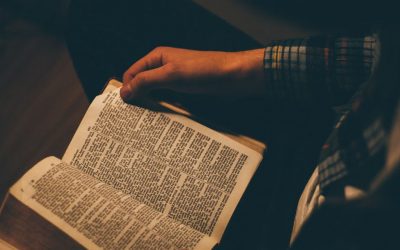 n this morning's Charleston Gazette, Hoppy Kercheval posted an article with a sliver of good news regarding the pandemic. "We might be rounding the corner on COVID-19 in West Virginia—again," the opening line declared. Though the active cases in...