He disrespected your favorite politician! She mocked your taste in music! His comments about your beliefs were less than kind. She's built an entire case against the way you've chosen to raise your children.
All of this from an undisclosed location with a few keystrokes and a Facebook post or Tweet!
How do you respond? How do you fight on social media?
The following tips are based on a letter written by John Newton over 200 years ago, but they apply as much today as ever. They'll still relate to our descendants 200 years from now, no matter how social media or technology has evolved by then.
#1 – Consider your Opponent
First, before typing your rant or response, take a few minutes to say a prayer for the person on the other end. Ask God to teach them what He has taught you.
Imagine the benefits of prayer! Not only can you trust God to hear you, but it will soften your own heart toward that individual. Such a disposition will positively affect every page you write.
According to the Bible, if you're a follower of Jesus and that person happens to be a follower of Jesus, you will one day meet in heaven. That person "will then be dearer to you than the nearest friend you have upon earth is to you now. Anticipate that period in your thoughts. View him personally as a kindred soul, with whom you are to be happy in Christ forever" (John Newton, On Controversy).
No matter your worldview (or theirs), this person is a fellow human being. Don't despise him, and don't treat her harshly. Life's tough for everybody.
#2 – Consider the Public
Furthermore, remember… Other people will see what you write. This was true two centuries ago if a friend shared a "secret" note. It was true a decade ago if someone forwarded a "confidential" email. It's still true today no matter how "private" you think your settings may be.
People don't care how much you know until they know how much you care. Be careful not to undermine your sound argument with an angry or sarcastic temperament.
"Controversies, for the most part, are so managed as to indulge us rather than to repress our wrong dispositions; and therefore, generally speaking, they are productive of little good. They provoke those whom they should convince, and puff up those whom they should edify" (John Newton, On Controversy).
#3 – Consider Yourself
Finally, ask yourself before typing, "Why am I writing this? Is my goal attainable? Is it noble?"
Very few writers of controversy are able to leave an argument unscathed. As Newton said centuries ago, "They either grow in a sense of their own importance, imbibe an angry and contentious spirit, or they… spend their time and strength upon matters which are at most but of a secondary value" (On Controversy).
A Better Way
So… How should you fight on Facebook?
Don't!
That's the best way.
How many arguments do you think have been won on social media? If the person is a friend or acquaintance, would it not be better to meet for coffee and debate the matter face to face? Should the whole world witness your dispute? If you don't know the person, is it worth it?
Should you still find it necessary to settle a disagreement or contend for truth on social media, remember Jesus' disposition, "When they hurled insults at him, he did not retaliate; when he suffered, he made no threats. Instead, he entrusted himself to God who judges rightly" (1 Peter 2:23).
The Bible tells the wonderful, true story of good news….
God created every one of us, but every one of us have sinned against Him. As a result of our sin, we are separated from God. If we die in this separation from God, we'll spend eternity separated from Him.
But God loves us! God sent his Son, Jesus, to be born in Bethlehem and live the perfect life we could never live. He chose to die as the payment for our sin. He arose from the grave three days later to conquer sin and death and lives today to save all who believe.
Anyone––no matter who you are or what you've done–can be restored to a relationship with God through faith in Jesus. Anyone who turns and trust will be forgiven all their sin and given eternal life.
Believe it. Receive it. You might pray the following in your own words…
Lord, thank you for doing everything necessary to pay for my sin. I believe Jesus is Lord and offers me salvation today. I accept His free gift.
Whether that's your conclusion or not, show respect on social media. When someone throws shade on you, don't return the favor.
Everybody craves value and respect. Let's become experts at that.
Matt Friend, a Charleston native and tenth generation West Virginian, graduated from the Southern Baptist Theological Seminary, has served in pastoral ministry since 2002 and at Bible Center Church since March 1, 2016 (as our sixth Lead Pastor). He and Sarah (his high school sweetheart) are raising two teenage daughters, Katie and Riley, and a son, Kadyn. Together, they are advocates for adoption and all things West Virginia. In his free time, he enjoys reading, camping, hiking, kayaking, golfing, and spending time with his family and two dogs, Queso and Wasabi.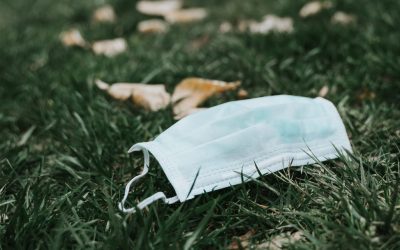 resident Biden is set to deliver a major address on the next phase of his pandemic response this week. One White House official tells CNN, "On Thursday, the President will speak to the American people about his robust plan to stop the spread of the...