Do you ever feel like something's missing? If you're like most of us, the craving for completion, satisfaction, and peace has little to do with whether or not things are going well in life. These desires nag at us on our good and bad days.
However, it's highly possible that fulfillment is closer than you think.
A Story from California
This was the case for the famous American businessman and publisher, William Randolph Hearst.
Hearst seemed to have it all. His gargantuan castle was only one tiny jewel on his 240,000-acre California ranch. Its art, antiques, historic rooms (outfitted from the opulent houses of Europe), and Arabian horses welcomed the world's elite in the early 20th century.
In 1947, Hearst purchased a Beverly Hills mansion near Sunset Boulevard and renovated it to be the most expensive private home in the United States at that time. It has 29 bedrooms, three swimming pools, tennis courts, its own cinema, and a nightclub. John and Jacqueline Kennedy stayed at the house for part of their honeymoon where they watched their first film together as a married couple in the mansion's cinema. The house was also the setting for a scene in The Godfather showing film-producer, Jack Woltz, waking to a horse's head in his bed.
Nevertheless, Hearst was never content. His biographer remembers a particular occasion when he read about several coveted pieces of art. Calling his staff together, he said, "I must have that art immediately. Go find it. I don't care what it costs."
With Hearst's commission, his art agent set out on a quest to find and purchase the anticipated collectables. Within several weeks, the following telegram arrived, "Dear Mr. Hearst. I have found the pieces you desire, but you cannot purchase them. They already belong to someone… You. We found them in your warehouse where your other collections are stored. They are yours for the taking. Where would you like them displayed?"
That which Hearst desired most was already at his disposal, waiting for his discovery.
A Story from Heaven
What if the ingredients to your satisfaction were already at your disposal, awaiting your discovery?
The people in our church think they are. Believing the words of the Bible to be inspired by God, in the New Testament we read…
I keep asking that the God of our Lord Jesus Christ, the glorious Father, may give you the Spirit of wisdom and revelation, so that you may know him better. I pray that the eyes of your heart may be enlightened in order that you may know the hope to which he has called you, the riches of his glorious inheritance in his holy people, and his incomparably great power for us who believe. (Ephesians 1:17-19)
We are convinced Jesus was born in Bethlehem, lived the perfect life, sacrificed Himself on our behalf by dying on a cross, arose from the dead on Easter morning, and lives today to save anyone who calls on His name.
We believe Jesus made it possible for us to know God–fulfilling all the requirements–if only we will wake up to and realize the offer of salvation available to us.
A Story for You
Believe it. Receive it. You might pray the following in your own words…
Lord, thank you for doing everything necessary to pay for my sin. I believe Jesus is Lord and offers me salvation today. I accept His free gift.
Whether that's your conclusion or not, perhaps the best thing you can do now is to begin seeking your ultimate fulfillment. We all crave completion, satisfaction, and peace… so don't stop until you've found it.
Because Jesus has brought all those things to my fragmented life, I hope you won't stop until you've found Him.
Matt Friend, a Charleston native and tenth-generation West Virginian, graduated from the Southern Baptist Theological Seminary, has served in pastoral ministry since 2002 and at Bible Center Church since March 1, 2016 (as our sixth Lead Pastor). He and Sarah (his high school sweetheart) are raising two teenage daughters, Katie and Riley, and a son, Kadyn. Together, they are advocates for adoption and all things West Virginia. In his free time, he enjoys reading, camping, hiking, kayaking, and spending time with his family and two dogs, Queso and Wasabi.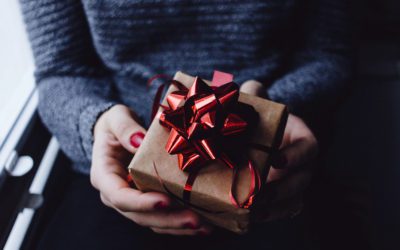 By Lee Walker | 4 of 4 in the Year-End Giving seriesenturies ago, God asked His people to fund a project. Moses was the leader and the people were the only source to provide what was needed to build the tabernacle in the wilderness. This capital...