Could your Thanksgiving use more spice? I'm not referring to the turkey, stuffing, gravy, cornbread, or pumpkin pie—unless, of course, any of those tastes significantly bland. (In that case, yes, add some spice!)
But I am curious… Do you wish your Thanksgiving held more meaning and significance for you and your family? Here are five ways to make it so.
#1 – Ask everyone to share a word of thanks at the dinner table
The mouthwatering smell of a homemade succulence fills the air. Every room in the house is intoxicated with a sensationally delicious aroma.
Dinner is called. Everyone gathers around the table. A warm, content feeling is felt all around.
It's a feast fit for a king! Not one cubic inch of the table is left empty.
In the center of the table is a large turkey, the size of four footballs.
Surrounding the turkey, like the planets orbiting the sun, are diverse dishes.
Several mountains of grandma's finest mashed potatoes erupt with a buttery lava.
Several choices of homemade pie prematurely beckon you while cooling on the stove.
Everyone is ready to dig in! What could possibly delay the appetite onslaught?
It's at this moment that I suggest asking everyone around the table to mention one thing for which they're thankful. You'll be surprised how fast the time will pass.
#2 – Start a thanksgiving phone memo list
For most of us, paper is obsolete. We rarely write on it, and almost never carry it.
However, our phones are always with us.
Consider opening a new memo, labeling it something like "I'm thankful for…," and keeping a running list of everything for which you're thankful.
What if you recorded one blessing at a set time each day, perhaps when you first wake up or right before you go to bed? How long might your list be in a year, in 5 years, in a lifetime? What if you willed it to your children, your grandchildren, or to the people at your funeral?
This idea has the potential to make the Notes app on your phone the most powerful, transformative of them all.
#3 – Pay it forward by giving a gift
Thank you notes are great. Nevertheless, there's one idea even better: paying the good deed forward. Doing something kind for someone else makes you a channel of blessing to the world.
According to Mark's historical record, an unnamed woman did this for Jesus…
While Jesus was in Bethany, reclining at the table in the home of Simon the Leper, a woman came with an alabaster jar of very expensive perfume, made of pure nard. She broke the jar and poured the perfume on his head. Some of those present were saying indignantly to one another, "Why this waste of perfume? It could have been sold for more than a year's wages and the money given to the poor." And they rebuked her harshly. "Leave her alone," said Jesus. "Why are you bothering her? She has done a beautiful thing to me. The poor you will always have with you, and you can help them any time you want. But you will not always have me. She did what she could. She poured perfume on my body beforehand to prepare for my burial. Truly I tell you, wherever the gospel is preached throughout the world, what she has done will also be told, in memory of her." (Mark 14:3-9)
In honor of all life has given you, perhaps you will feel inspired to "break a vase" for someone this Thanksgiving. Is there a man, woman, or child on your heart for whom you can provide? Is there an organization that has meant much to you this year to which you could give a large gift?
Trust me. You'll gain more by "losing" your resources for someone else's good than you will by hoarding your resources for yourself.
#4 – Get alone and say a prayer of thanksgiving
Maybe you're reading this blog post in a deer stand? Perhaps you're about to head out for a jog? Will you be driving alone anywhere this holiday season? Whether it's lying in bed or going for a walk, try finding the time to say a prayer of thanksgiving to God this week.
Use your own words. Be creative. Thank God for His many blessings, and watch what happens to your worldview.
Repeatedly doing this has a profound impact on my ego. It reminds me that everything I have belongs to God, that nothing about me is self-made. Praying prayers like this inoculates my from soul from cynicism, bolsters my spiritual awareness, and floods my psyche with peace…
Do not be anxious about anything, but in every situation, by prayer and petition, with thanksgiving, present your requests to God. And the peace of God, which transcends all understanding, will guard your hearts and your minds in Christ Jesus. (Philippians 4:6-7)
#5 – Attend church this weekend
Last Sunday, the people in our church celebrated communion, also known by some as the eucharist. This isn't a manmade a liturgical word, but it comes from the biblical Greek word "eukaristos," which means "thanksgiving."
And Jesus took bread, gave thanks and broke it, and gave it to them, saying, "This is my body given for you; do this in remembrance of me." (Luke 22:19)
Above all things, I'm grateful for the good news of our Lord Jesus Christ. God created all things, but (regrettably) sin broke all things. Thankfully, Jesus came to save, transform, and restore all things.
The gospel is the good news that the living God (who requires perfection of all humankind) sent His Son, Jesus Christ, into the world: to live a sinless life, to suffer and die on the cross as the substitute for our sins (absorbing the punishment we rightfully deserve), to rise again, to ascend back into heaven, and to grant forgiveness, righteousness, His Spirit, and eternal life at the moment anyone repents and believes.
This Thanksgiving, please join me. Let's…
Give thanks to the Lord, for his love endures forever. (2 Chronicles 20:21)
Matt Friend, a Charleston native and tenth generation West Virginian, graduated from the Southern Baptist Theological Seminary, has served in pastoral ministry since 2002 and at Bible Center Church since March 1, 2016 (as our sixth Lead Pastor). He and Sarah (his high school sweetheart) are raising two teenage daughters, Katie and Riley, and a son, Kadyn. Together, they are advocates for adoption and all things West Virginia. In his free time, he enjoys reading, camping, hiking, kayaking, golfing, and spending time with his family and two dogs, Queso and Wasabi.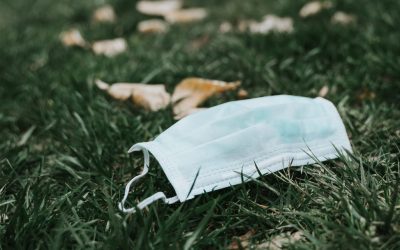 resident Biden is set to deliver a major address on the next phase of his pandemic response this week. One White House official tells CNN, "On Thursday, the President will speak to the American people about his robust plan to stop the spread of the...