Dear Friends,
Welcome to church! I'm so glad you're here. Feel free to grab a cup of coffee and donut from the lobby and make yourself at home.
Can you believe December is already here!? As you can see around the building, holiday decorating has started and much more is scheduled to go up this week.
Today we launch a new series titled, The Gift of Christmas. What kind of people did Jesus come to rescue? Who found Him to be a gift?
Today we'll see that Jesus is a gift to good people—men and women (like Joseph) who are trying to do their best and are considered to be good people, but who still needed a Savior. In the coming weeks we'll see that Jesus is also a gift to searching people (the magi's story), ordinary people (the shepherds' story), and broken people (our story).
In addition to each Sunday morning service, you'll want to mark your calendar for the many events listed in today's December calendar handout. I especially anticipate Christmas in Charleston, identical concerts here at 6 PM on Saturday the 14th and Sunday the 15th.
Join us each Sunday this month to get lost in the Christmas story and discover Jesus, the gift of Christmas, afresh and anew.
Merry Christmas!
Matt Friend • Senior Pastor
@PastorMattBCC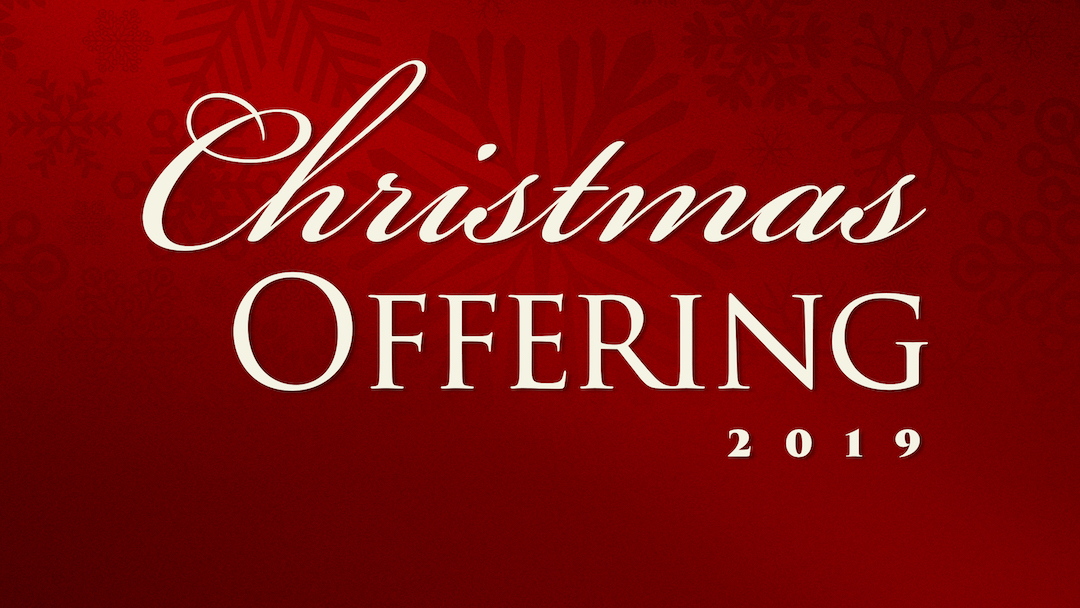 Through the years, the Bible Center family has creatively given in various ways during the holidays (e.g. missionary projects, special needs room). This year we are designating all December giving as the "Christmas Offering" to ensure we end the year strong and look forward to all that God will do next year. You may give on Sundays, or anytime online, on the app, or through the mail (100 Bible Center Drive, Charleston, WV 25309).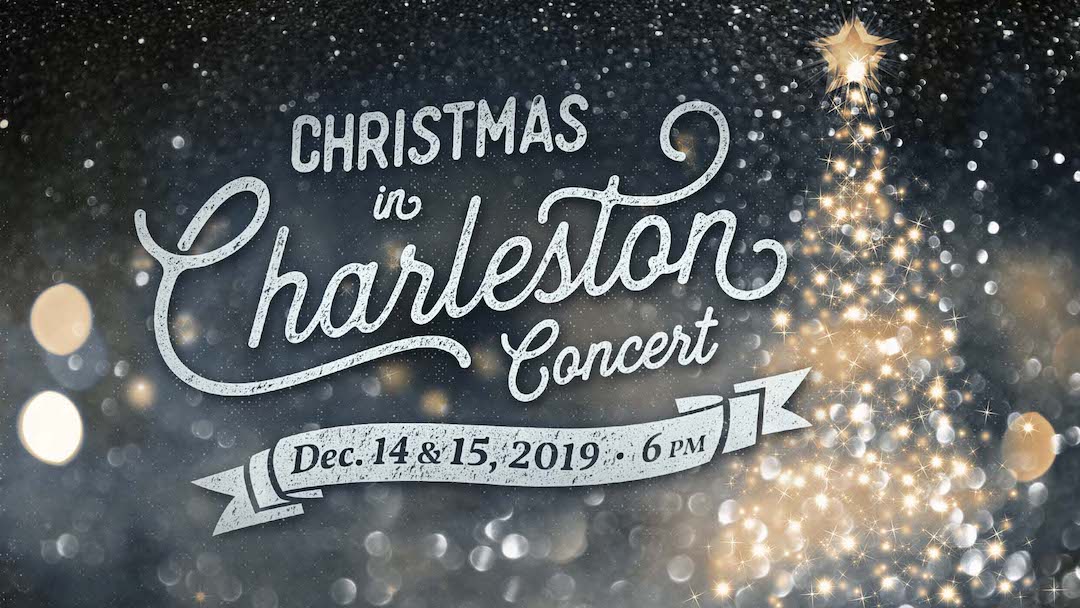 ​Saturday, December 14 & Sunday, December 15
6 PM • Identical programs
Join us for two special evenings as we celebrate the birth of Jesus! Invite your friends and neighbors to enjoy the sounds of the season this Christmas as our musicians and band include both familiar and newer songs. The program will be the same each night, so choose the time that works best for you.
Church Life
Christmas Parade Helpers

Thursday, December 12 • BCC will participate in the Christmas Parade again! Opportunities are available to hand out candy along the route or be a parade walker. Register or contact
Jane
.
Christmas Eve Candlelight Service
Tuesday, December 24 • 3 PM & 5 PM • Auditorium • Child care available (for children up to 2 years old) at the 3 PM service.
---
BIBLE CENTER SCHOOL
Save the Date: Annual Gala
January 31, 2020 • 6 PM • Be our guest and plan to join us for dinner, a silent auction, and stories of impact from BCS students and alumni. Tickets ($35) will be on sale December 2. They are available on the app or BIbleCenterSchool.com.
BCS Christmas Craft & Vendor Show
Friday, December 6, 3:00-4:30 PM • Saturday, December 7, 10 AM-1 PM • School campus, RAM Center • Shop for yourself or check some names off your Christmas list and help support BCS.
---
Belong
OWLS Christmas Brunch (Adults 55+)
Saturday, December 7 • 9-11 AM • Gathering Space • We will have a delicious breakfast and then assemble Christmas baskets to deliver to our elderly shut-ins and those with special needs within our church family. Today's the deadline.
Men's Breakfast
Saturday, December 7 • 8 AM • Ryan's in Southridge • All men are invited! Speaker: BCC Deacon Rick Bitzer. Dutch treat.
OWLS Dinner & Christmas Lights (Adults 55+)
Thursday, December 19 • We'll travel to Chief Logan State Park for dinner and view the Christmas lights at the park. Cost is $5 for gas plus money for dinner (payable that evening). We'll leave Bible Center School (Wells Furniture end) at 4 PM. RSVP to Judy Mercer (304-346-0431).
GEMS: Cookies, Cupcakes & Christmas Music (Widows)
Friday, December 20 • 5:30-7:30 PM • Gathering Space • RSVP to the church office (304-346-0431) by Dec 10.
---
FAMILY
Wednesday Night Time Change
AWANA and Student Ministries (which resumes Jan. 8) will slightly shift times to 6:15-7:30 PM
Save the Date: Dodgeball Tournament (Grades 3-5)
Saturdays, January 18-February 8 • 9-11 AM • Bible Center School, Gym • Break the winter blues with our annual Dodgeball Tournament. Not only is it tons of fun, but it's a great way to introduce your friends and family to Bible Center. Gather your team of 4-8, and register to play. Cost: $5 for food.
Save the Dates!
Small Group Night Out (Grades 6-12) Wednesday, December 4 • 6 PM
Christmas Party (Grades 6-12) Saturday, December 7 • 6-8 PM • Auditorium
Pajama Party (Grades K-5) Sunday, December 29 • 9 & 11 AM • Base Camp
December Sermon Series
What kind of people did Jesus come to rescue? Who found Him to be a gift?
This Christmas we'll see that Jesus was a gift to faithful people, searching people, ordinary people, and broken people… and He still is. Join us each Sunday this season to get lost in the Christmas story and find yourself afresh and anew among Joseph, Mary, the magi, and the shepherds.
Dec. 1 | Jesus is a Gift to Good People | Matthew 1:18-25
Dec. 8 | Jesus is a Gift to Searching People | Matthew 2:1-12
Dec. 15 | Jesus is a Gift to Ordinary People | Luke 2:8-20
Dec. 22 | Jesus is a Gift to Broken People | John 1:1-29
Dec. 24 | Christmas Eve Candlelight Service | 3 PM & 5 PM