Dear Friends,
Welcome to church! I'm so glad you're here. Feel free to grab a cup of coffee and a donut from the lobby and make yourself at home.
Psalm 78 tells us that God commanded fathers to teach their children, so the next generation would know them, even the children not yet born, and they in turn would tell their children. Then they would put their hope in God and would not forget His works, but keep His commandments (Psalm 78:5-7). This is one reason we host Child Dedication services like the one we'll enjoy today. Yes, we dedicate our children to the Lord, but we also dedicate ourselves to raising our kids and grandkids in the faith.
The primary context for your child learning about God isn't our weekend children's ministry. It's in your home, in your car, at your child's bedside, and at the breakfast table. It happens in those planned moments when we pull out a Bible storybook, and it happens in those unplanned moments when we provide correction and comfort… or simply take a walk together or play a game.
Thankfully, God doesn't leave us alone in this task. Psalm 78 reminds us that God calls us to raise our children with the help of other believers, the entire church. We need one another's encouragement, accountability, and perspective!
Please join me in celebrating with and praying for these families today.
Much love in Jesus,
Matt Friend • Senior Pastor
@PastorMattBCC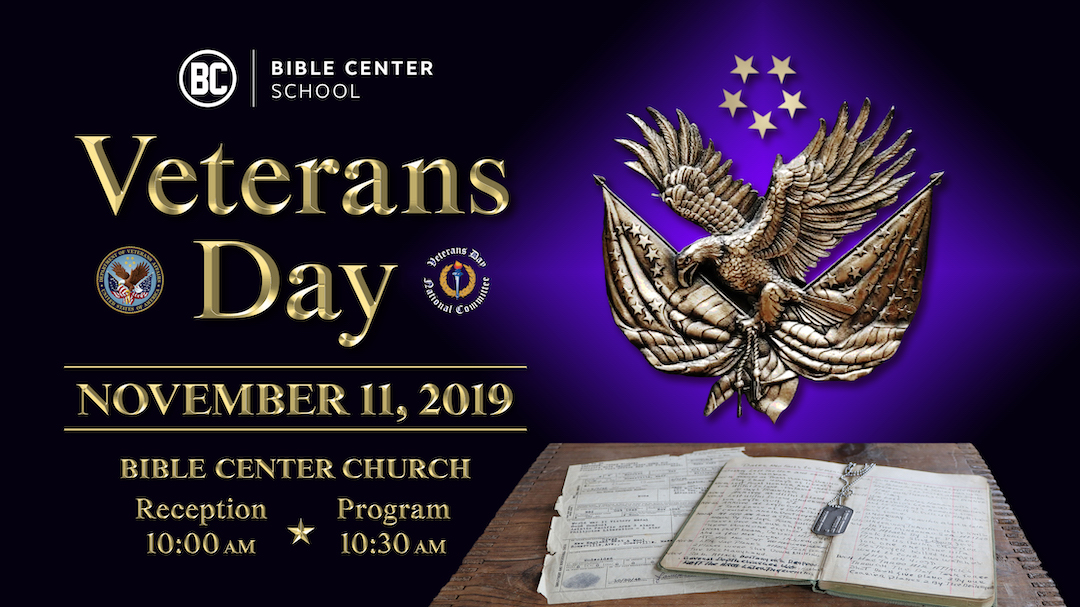 November 11, 2019​​
Reception: 10 AM • Program: 10:30 AM
Bible Center Church
Bible Center School will host the 19th annual Veterans Day Program to honor the men and women who have served and protected our country. Our guest speaker will be Lt. Col. Stephen J. Bohman, US Army Reserve. Everyone is invited! Bring friends, neighbors, and loved ones to enjoy the program, the reception, and the displays made by BCS students.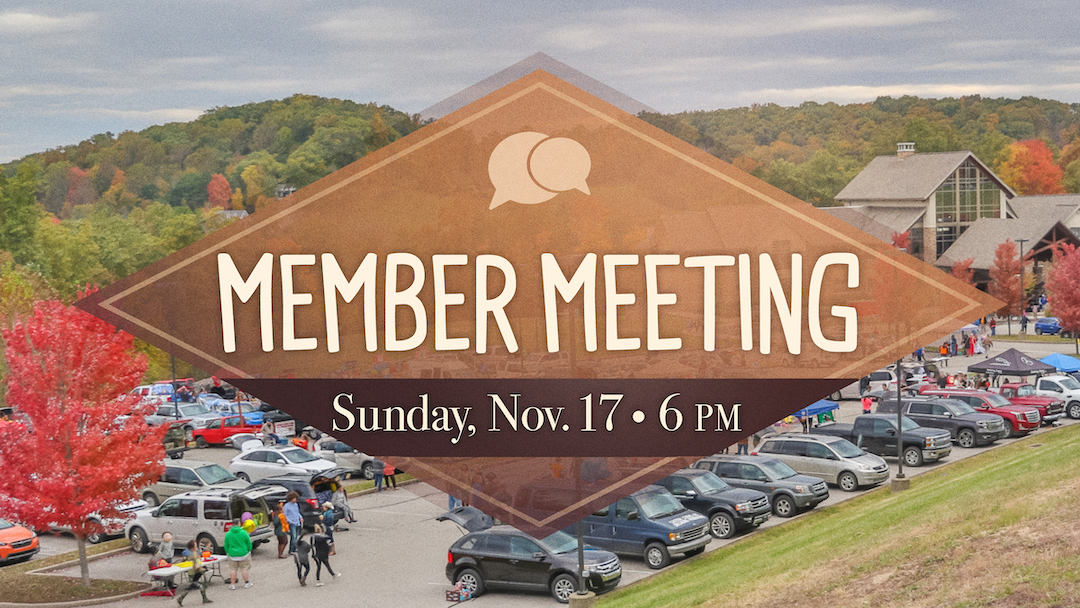 November 17 • 6 PM • Auditorium • Make plans to join us for hot chocolate and cider as our Senior Pastor and Elder Board share their hearts and clarify our vision for the decades ahead. These meetings help explain the Why? behind what we do. We hope all members will attend along with regular attenders considering membership. We'll also celebrate Hospitality Director Paula Toney's 15-year staff anniversary!
Church Life
Baptism Class Tonight
6 PM • Auditorium • For anyone interested in being baptized. Bring a photo or be prepared to have one taken. Questions? See Jane at the Connect Table. The next baptism will be held on November 24.
Core Class Intensive: End Times
November 15 • 6:30 PM • Book: $5 • He is coming back! One day all will be made new. Are you ready for that day? Registration preferred. Snacks provided.
Memorial Poinsettias
We'll be decorating our church with beautiful poinsettias in memory of those who have shared the joys of Christmases past with us. If you'd like a poinsettia, forms are available at the Info Desk or order on the website or app. Order by Nov. 17. The plants can be taken home after the 5 PM Christmas Eve service.
Christmas Parade Helpers
Thursday, December 12 • BCC will participate in the Christmas Parade again this year! Opportunities are available to help build the float, hand out candy along the route, or be a parade walker. Register or contact Jane.
Christmas in Charleston Concert
Saturday, December 14 & Sunday, December 15 • 6 PM • Auditorium • Invite your friends and family! Identical programs celebrating the birth of Jesus.
---
BELONG
12th Annual Men's Thanksgiving Luncheon
All men are invited to join Pastors Mike and John for lunch in the Gathering Space. $12 at the door. Registration preferred. Go online, on the app, or contact Sheri (304-346-0431).
Canceled: WVU vs. Kansas State Tailgate
The tailgate party scheduled for Nov. 16 has been canceled.
---
SCHOOL
BCS Employment Opportunities
Aftercare Attendant (3:15-5:30 PM, M-F, days are flexible) • Email Principal Stephanie Schafer.
Save the Date: Annual Gala
January 31, 2020 • 6 PM • Be our guest and plan to join us for dinner, a silent auction, and stories of impact from BCS students and alumni. Tickets for sale in December.
---
SERVE
Union Mission Thanksgiving Gospel Service & Food Distribution
Saturday, November 23 • We are collecting non-perishable food for the annual Food Distribution. Drop off donations at the Group Wall or at Bible Center School. To participate in the Distribution, register today or contact Sheri Skidmore (304-346-0431).
---
FAMILY
Children's Choir Practice (K-5th grade)
Now to mid-Dec., rehearsals for the Christmas season will take place between the Sunday services (10:20-10:50 AM) in Rm. 1124. Contact Mary Ann Nelson.
Insomnia (High School & Middle School)
Friday, November 15 • 9:30 PM-7 AM (Saturday) • Bible Center School • Join us for escape rooms, Sky Zone, bowling, and more! Sign up today. Questions? Contact Pastors Matt or Josh. Cost: $60 by Nov. 14.