Dear Friends,
Welcome to church! I'm so glad you're here.
Our staff is still ecstatic about the Christmas services, concerts, parties, and outreaches over these last few weeks. The parking lots were full, the decorations twinkled, the ushers worked diligently to find seats, and the coffee maker could barely keep up. Best of all, people heard the good news of our Lord Jesus Christ!
With 2020 just around the corner, Pastor Matt Garrison will chart the course for us in today's sermon. Speaking from the book of Philippians, he'll challenge us to have our Best Year Ever.
Matt serves as our Pastor of Family/High School Ministries. Having served here for nearly a decade, I insist that he be called Matt #1, with me being Matt #2. 🙂
He needs no introduction; however, for you who are new… He holds a B.S. in Youth Ministry from Liberty University and a Master of Arts & Religion from Liberty Baptist Theological Seminary. He previously served for nine years as the Youth Pastor in Pennsylvania. He and his wife, Andrea, are the parents of Sydney, Tyler, Sierra, and Troy. Let's encourage him as he encourages us.
Much love to you in the new year!
Matt Friend • Senior Pastor
@PastorMattBCC
P.S. I hope you'll join me back here for the first Sunday of the new decade. Bring a friend or neighbor with you!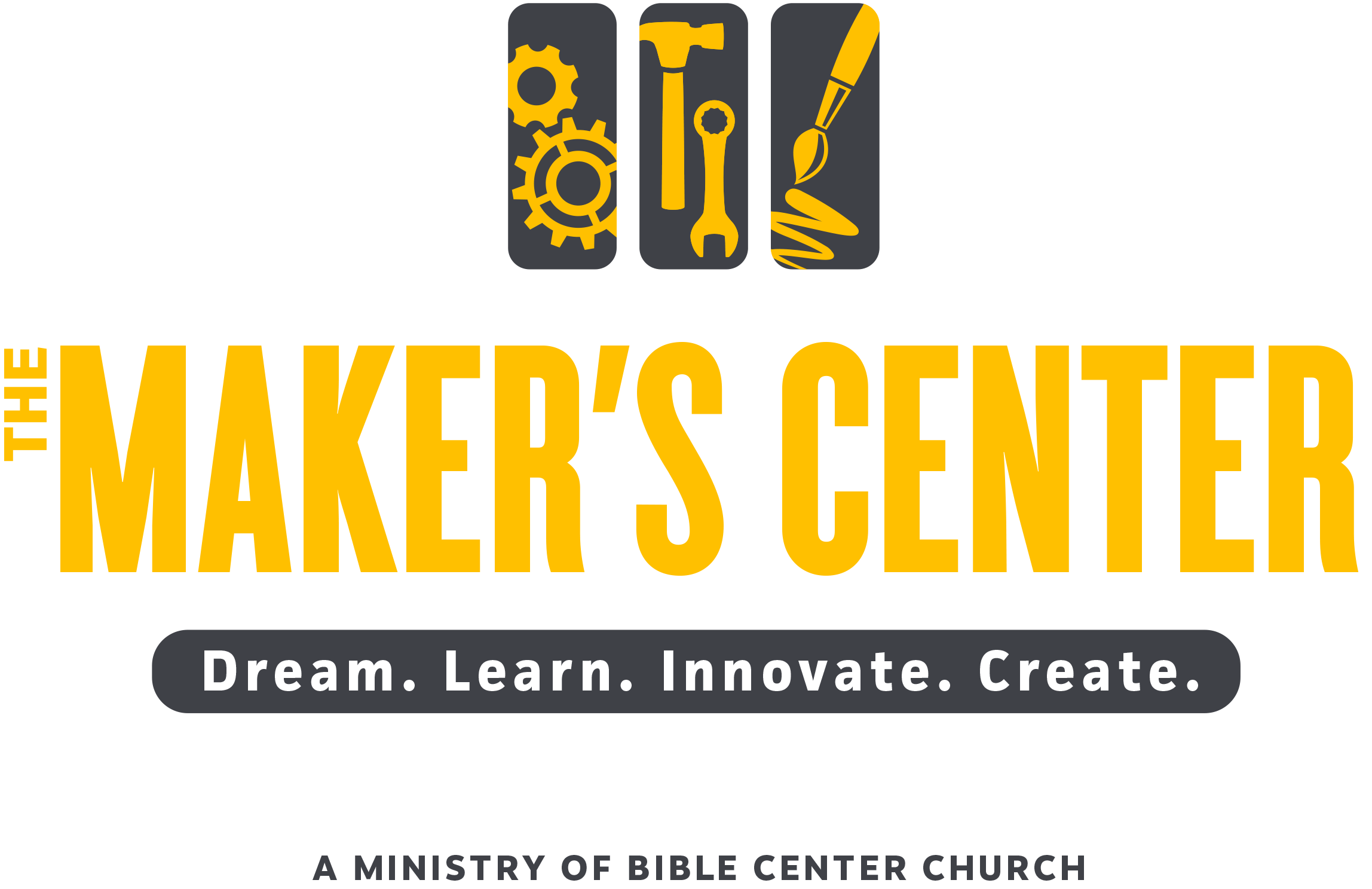 Open House – Sunday, January 5
2-4 PM • 602 Patrick St., Charleston • The church family is invited to walk through the Maker's Center, which will open for classes Jan. 6. Stop by, look around, and offer ideas of future possibilities! Pray with us about what the future may hold and for the lives that will be changed because of this ministry.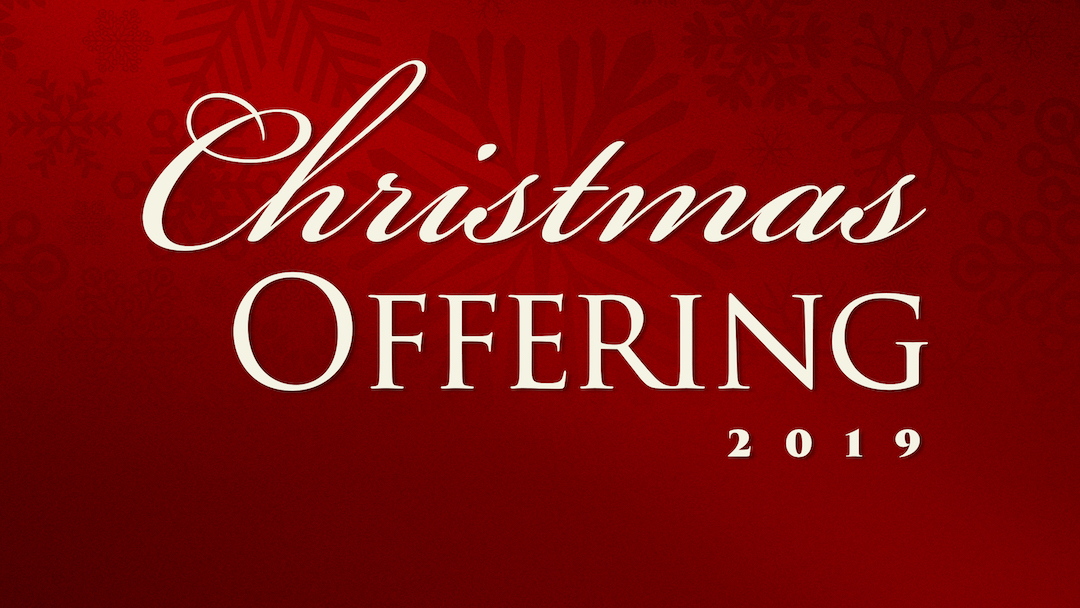 2019 Christmas Offering
Through the years, the Bible Center family has creatively given in various ways during the holidays. This year we are designating all December giving as the "Christmas Offering" to ensure we end the year strong and look forward to all that God will do next year. You may give on Sundays, or anytime online, on the app, or through the mail.
All December giving focuses on two goals:
Fund the ministry
Catch up on our budget shortfall so far this year
Your December giving will catch up our budgeted expenses, allowing us to:
Reach people who may never step foot inside a church by hosting conferences and training events.
Partner with local organizations like Union Mission
Repair and maintain our parking lot
Serve families affected by special needs
Teach the Bible to hundreds of children weekly, and reach teens with the gospel
Lead approximately 1500 people in worship each Sunday
Support missionaries worldwide
SERVE
Summer GO Teams — Info Meeting
Sunday, January 19 & 26 • 10:15 AM & 12:15 PM on both days • Rm. 3110 • Informational meetings will be held for anyone interested in any of the following mission trips:
May 7-17 Moldova – Led by Ted Tanzey (food outreach)
June 13-24 (may vary 1-2 days) Africa – Led by Chris May (assist Bible Institute Camp; help teachers)
July 10-18 Romania – Led by Corey Tornes (high school & college-age camp)
---
FAMILY
Wednesday Night Time Change (Preschool-High School)
AWANA and Student Ministries (which resumes Jan. 8) will slightly shift times to 6:15-7:30 PM.
Winter Retreat (Grades 6-12)
January 17-20 • Hey, Students! We'll have a weekend packed with ice skating, swimming, challenging messages, cRaZy games, and tons of laughs to make great memories—and photos—with your friends! Don't miss out on the fun! Cost: $35 (tee) or $50 (hoodie). Questions? Contact Pastors Josh or Matt. Register now on the app. Sign up by Jan 8.
Dodgeball Tournament (Grades 3-5)
Saturdays • January 18-February 8 • 9-11 AM • Bible Center School, Gym • Break the winter blues with our annual Dodgeball Tournament. Not only is it tons of fun, but it's a great way to introduce your friends and family to Bible Center. Gather your team of 4-8, and register to play. Cost: $5 for food.
Beach Camp Deposits (Grades 6-12)
Just a reminder that if you're sending your student to Beach Camp in June, your $60 deposit is due on Tuesday, January 31. 
---
Belong
Men's Breakfast
Saturday, January 4 • 8 AM • Ryan's in Southridge • All men are invited! Dutch treat. Speaker: BCC Deacon Tom Minturn.
Location Change: Life After Divorce (Men & Women)
Beginning Jan. 6, the Life After Divorce support group will meet in the Living Room (#2101). If you've gone through divorce, join us! We meet on the 1st & 3rd Mondays at 6:30 PM. For questions, contact leaders Bob Jones or Dan Miller.