Saturday & Sunday, March 21-22, 2020
Bible Center Church is thrilled to welcome Dr. Gregg Allison!
1-Day Historical Theology intensive (Saturday, March 21) – Sign up
Both morning services (Sunday, March 22)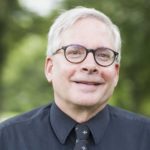 Dr. Allison was one of Pastor Matt's favorite professors and mentors at The Southern Baptist Theological Seminary, where he has taught since 2003. His decades of ministry experience also include:
Teaching at Trinity Evangelical Divinity School (Deerfield, Illinois) and Western Seminary (Portland, Oregon)
Serving as a Campus Crusade (Cru) missionary in Italy
Pastoring in Lugano, Switzerland
Serving as secretary of the Evangelical Theological Society
Leading as an Elder at Sojourn Community Church (Louisville, KY)
Consulting church planters in the Sojourn Network
The following are a few of his most popular books:
50 Core Truths of the Christian Faith
Historical Theology: An Introduction to Christian Doctrine
Sojourners and Strangers: The Doctrine of the Church
Roman Catholic Theology and Practice: An Evangelical Assessment
The Unfinished Reformation: What Unites and Divides Catholics and Protestants after 500 Years
The Baker Compact Dictionary of Theological Terms
We hope you'll mark your calendars and join us, March 21-22!