Dear Friends,
Welcome to church! We're so glad you're here.
It's my joy to send a greeting from 6,113 miles away! About 20 folks from your Bible Center family are with me in Israel. I look forward to sharing what we learn and bringing even more life to my weekly teaching. Most of all, pray that our Lord will refresh our hearts as we walk where Jesus walked.
Let me also invite you to our first ever Spiritual Gifts Workshop, this Saturday, February 22 (9:00 AM-12:30 PM). Pastors Mike Graham and John King will guide us through biblical teaching on spiritual gifts and provide us with a test to determine our unique gifting.
Why is this important?
First, self-awareness is crucial to our usefulness in God's kingdom. What were you designed to do? What contribution are you being called to make to God's family and to the world at large? How has God distinctively wired you for life and ministry?
Furthermore, knowing your spiritual gift enhances your joy. There's no greater joy than going to sleep each night knowing Jesus used you in the way He designed you.
Finally, this study is directly connected to our mission and strategy as a church. It's something that we are now incorporating into everyone's discipleship journey.
Registration is $10 which includes printed materials and lunch. Sign up on the app or at the Connect Table today!
Shalom from the Holy Land,
Matt Friend • Senior Pastor
@PastorMattBCC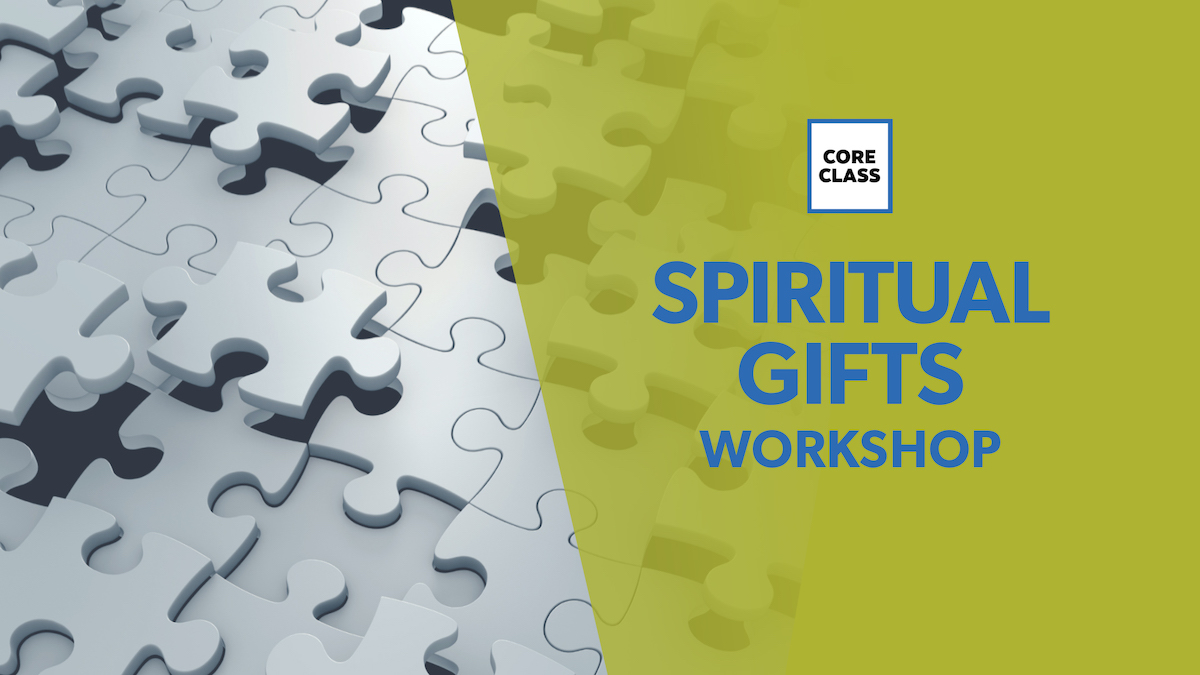 Spiritual Gifts Workshop
Saturday, Feb. 22  •  9:00 AM-12:30 PM 
What are spiritual gifts? Does everyone have one? What is yours? How can you find your sweet spot in ministry?
All these questions will be discussed and answered—don't miss out! The cost is $10, and lunch is included. Free child care for children up to 4 years old also provided. Registration preferred. Led by Pastors Mike and John. 
Church Life​
Nominating Committee
Church members are invited to submit names for consideration for the positions of Deacons and Elders for the new fiscal year starting July 1. The Nominating Committee meets to consider your nominations in March and April. Email Jane, submit a Connection Card, or use the app.
Member Meeting
Sunday, March 8 • 6 PM • Auditorium • Make plans to join us as our Senior Pastor and Elder Board share their hearts and clarify our vision for the decades ahead. These meetings help explain the Why? behind our past, present, and future. We hope all members will attend along with regular attenders considering membership.
DivorceCare Support Group
March 2 • 6:30 PM • Living Room (#2101) • 1st & 3rd Mondays • The Life After Divorce group will begin the DivorceCare program, providing support for those who have gone through divorce. Discover hope and healing in a safe, caring way. No registration—just show up! Contact Bob Jones or Donna Pethtel for info.
Core Class Intensive: Historical Theology with Gregg Allison
Saturday, March 21 • Doors open at 8 AM • Join Dr. Allison for this 1-day class, providing an historical-theological overview of our core doctrines:
8:30-9:20 AM God's Word / The Triune God / God the Father
9:30-10:20 AM God the Son / God the Spirit / God's Creation
10:30-11:20 AM Angels & Demons / Humanity / The Fall & Effects of Sin
11:30 AM Salvation / The Church / Last Things
---
Family
Sunday Funday (4th & 5th Grades)
February 23 • Approx. 12:15 PM • Bring cash for food • All 4th- & 5th-grade children are invited to SkyZone! Kids will meet at BASE Camp (Rm. 1102A) at the end of the second service and leave together in church buses. Parents may pick up their child at SkyZone at 3 PM. Sign up online or on the app.
Middle School Missions Trip (6th-8th Grades)
March 9-13 • WAR, Int'l. & Chicago • $250 • All middle school students are invited! First, we'll be going to Women At Risk headquarters (Grand Rapids) to help them with various maintenance projects. Then we'll spend a fun day in the Windy City! Space is limited, so sign up soon! For questions, contact Pastor Josh.
---
Belong
New Group Forming: Young Adults  (Approx. 18-25 Years Old)
Friday, February 21 • 8 PM • Still looking for a place to belong? A Young Adults group, led by Jagur Smith and Micka Stout, will meet at the home of Pastor John & Emily King. Text Jagur for the address (304-437-3408). The group will meet every other Friday. Anyone's invited—just show up!
Fitness with Friends (Women)
Mondays & Thursdays • March 2-April 9 • 6-7 PM • The RIM, School Campus • $30 due with registration • This exercise class is primarily yoga with meditation centered on God. Led by Poozie Null. Bring your own mat—and a friend!
Men's Breakfast
Saturday, March 7 • 8 AM • Ryan's in Southridge • All men are invited! Speaker: BCC Deacon Tom Minturn. Dutch treat.
---
Serve
This Month at The Maker's Center…
Volunteer training: Thursday, March 26 • 6:30-8:00 PM • At The Maker's Center • Sign up to help! Check-in desk, teaching assistants, mentors, and building staff. Register online or on the app.
Teacher's training: Sunday, March 29 • 11 AM • Living Room (#2101) • Teach basic life skills or your specialty! Register online or on the app.