"Are they really at the beach together again?"
"Why do they never tag me in their Snapchat pics?"
"How does he get to spend his Saturdays skiing while I'm stuck doing odd jobs home?"
"Why wasn't I invited to the concert when it looks like everyone else in the world was there?"
"Deciding where to go on vacation is so hard! What if we pick a good place but miss out on the best place?"
Those are just a few statements that flow from the watershed of FOMO (the Fear of Missing Out).
FOMO is multifaceted. In one sense, it's that feeling we get when everyone is doing something better than what we're doing right now. In another sense, it's the fear of having made the wrong decision while imagining how things might be different if another decision had been made.
Advertising campaigns build empires on it. Brands and companies often bait the hook for their customers with "can't-miss-out" deals. "Don't get left behind!" is the mantra of our day.
Pop culture knows that FOMO sells. Season 5 of Orange is the New Black opens with an episode titled "Riot FOMO" which sets the stage for numerous examples of regret. Australia's largest one-day music festival advertises as "FOMO: One State, No Clashes, Party Together." Barney Stinson (Neil Patrick Harris) displayed a dramatic sense of FOMO in "The Curse of the Blitz," a popular episode of the TV series, How I Met Your Mother.
In our world of overwhelming options, the temptation for FOMO is everywhere: from what food to buy, to what restaurants to pick, to where to invest our money. I even experience a sense of FOMO while trying scrolling ad nauseam through Netflix, "What if I miss out on something better than I've already seen?"
One Practical Tip
Luckily, there is a way to overcome FOMO, especially as it relates to decision-making. Psychologists and sociologists tell us that the first step to overcoming it is to identify what kind of decision you're about to make, thereby determining the stakes of the decision.
Here's the simple, revolutionary truth: Not all decisions are created equal.
That sounds easy enough, but for those with a natural propensity for FOMO (or any other type of social anxiety), that truth is life-changing. It's illogical and unhealthy for us to feel the same stress about "Where should I eat lunch?" as "Where should I go to college?" or "In which neighborhood should I live?"
Three Kinds of Decisions
I recommend categorizing decisions into one of three kinds: high-stakes decisions, low-stakes decisions, and no-stakes decisions…
High-Stakes Decisions – These are things like "Which house should I buy?" or "Which job should I accept?" The stakes are high with long-term implications. You want to get these right.
Low-Stakes Decisions – These have consequences, but none are earth-shattering. This might include what kind of refrigerator to buy or which hotel to book. Some thinking is required, but these aren't big decisions, and you'll probably forget about them in a few weeks.
No-Stakes Decisions – These are minor decisions where there is seldom an incorrect answer. In a few hours, you won't remember the decision, so you might as well flip a coin.
A Fourth Type of Decision?
Based on a worldview that believes in a God who created all things—and who has revealed himself to broken humanity through his creation, his holy words, and his incarnate Son, Jesus of Nazareth—I humbly propose the consideration of a fourth category…
Epic Decisions
It's my deepest belief that epic decisions affect: where we'll spend eternity, the quality of our lives on earth, the peace we experience in life's storms, and the kinds of people with whom we journey through life.
At some point, everyone would benefit from weighing the outcome of this decision.
Jesus himself often said…
Follow Me. –Mark 1:17
In longer form, he declared…
Whoever wants to be my disciple must deny themselves and take up their cross and follow me. For whoever wants to save their life will lose it, but whoever loses their life for me and for the gospel will save it. What good is it for someone to gain the whole world, yet forfeit their soul? Or what can anyone give in exchange for their soul? If anyone is ashamed of me and my words in this adulterous and sinful generation, the Son of Man will be ashamed of them when he comes in his Father's glory with the holy angels. -Mark 8:34-38
Dietrich Bonhoeffer penned…
Discipleship is always a decision, either for or against Jesus Christ.
When the centurion who helped crucify Jesus saw how he died, he admitted…
Surely this man was the Son of God! -Mark 15:39
The opportunity to follow Jesus is good news.
Though we've lived less-than-perfect lives (having, at times, placed ourselves and our desires above God and others… accumulating loads of shame and varying degrees of hypocrisy), Jesus came to earth to live the perfect life that we could never live.
Fulfilling the "deep magic" of God's justice, he paid the price of blood that we could never pay by dying on the cross.
Thankfully, however, he arose from the grave three days later, was seen by hundreds (if not thousands), and arose to heaven forty days later to sovereignly rule over all things.
John, one of Jesus closest followers, presents us with this epic decision…
For God so loved the world that he gave his one and only Son, that whoever believes in him shall not perish but have eternal life. For God did not send his Son into the world to condemn the world, but to save the world through him. Whoever believes in him is not condemned, but whoever does not believe stands condemned already because they have not believed in the name of God's one and only Son. -John 3:16-18
I pray today you'll decide to follow Jesus.
Let me know how I can help.
Matt Friend, a Charleston native and tenth generation West Virginian, graduated from the Southern Baptist Theological Seminary, has served in pastoral ministry since 2002 and at Bible Center Church since March 1, 2016 (as our sixth Lead Pastor). He and Sarah (his high school sweetheart) are raising two teenage daughters, Katie and Riley, and a son, Kadyn. Together, they are advocates for adoption and all things West Virginia. In his free time, he enjoys reading, camping, hiking, kayaking, golfing, and spending time with his family and two dogs, Queso and Wasabi.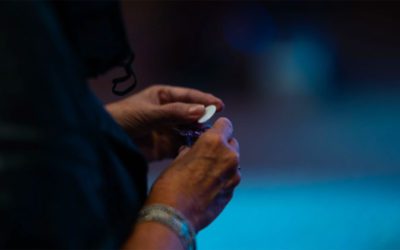 he church service is almost over. Stomachs are growling, infants are weepy, and the clock is ticking. It's at this point every week that I ask the congregation to take a minute of prayerful contemplation and self-examination, and then I...