Dear Bible Center family & friends,
Welcome to our Online Church Campus, and happy Memorial Day weekend!
Here's the prayer Jeff Jeffries allowed me to pray on WQBE this past Friday morning…
Triumphant Jesus, on this Memorial Day we gladly stop to honor the men and women who have served our country in various branches of the armed forces. In a world filled with "wars and rumors of war," we don't take our servicemen and servicewomen for granted. There has never been more of a thankless, even despised job.
But on this particular Memorial Day, we stop to honor you as the ultimate servant-warrior—the ideal warrior—the one who, on the cross, waged the war to end all wars.
No one hates warfare among the nations more than you. No one is more offended even by the petty and pointless squabbles between spouses and friends. No one paid a greater price to bring the final and full peace for which we intensely long and hope.
Having defeated the prince of darkness on the cross, you're now the rider on the white horse—alone worthy of the name Faithful and True, for you are the eternal and incarnate Word of God. You are faithful to fulfill every promise God made for the salvation of his people and the restoration of creation. Even in this very moment, you are actively bringing to completion this magnificent work of redemption, in every place and in all things.
Though evil hates beauty, your love trumps all evil. Evil will not prevail. It has been powerfully defeated and it will be fully eradicated. Though you already reign as the King of Kings and Lord of Lords, we look forward to the day when the world will realize your rule, in person and face to face. We love your kingdom and long for a deeper understanding of your grace. Come quickly, Lord Jesus! We pray with gratitude, in the memory and victory of your matchless name. Amen.
In that spirit, we continue in our Exodus series, "Divergent: What in the World Do We Do Now?" If there's a book in the Bible that highlights our warrior-God, it's the book of Exodus.
Today's message is titled, "Joining God in His Mission." I believe this true story from Exodus 3-4 will challenge us all to stay in tune with and fully surrendered to our great God.
Sincerely,
Matt Friend • Senior Pastor
@PastorMattBCC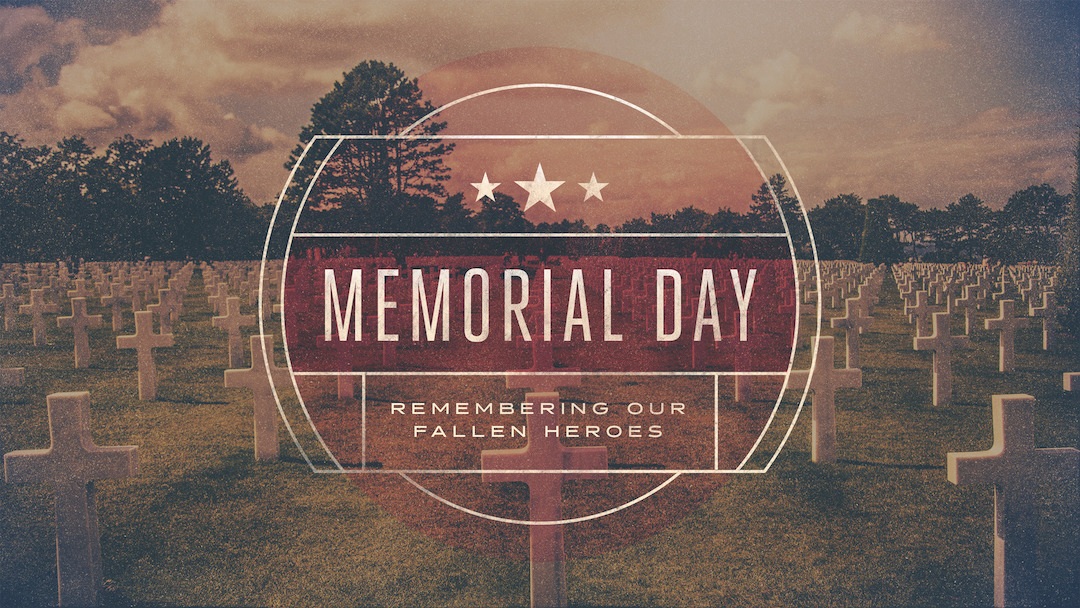 For all who sacrificed their lives to protect ours… we honor you and thank you.
Church Life
Recognizing Our 2020 Graduates
To submit names of those graduating high school, college, or graduate school, complete the appropriate form by Sunday, May 31. Be sure to include a photo that we can use in our pre-service loop since we're not meeting in person right now! High School | College & above
Fellowship of Christian Athletes (FCA) Golf Scramble
Saturday, June 13 • Greenhills Country Club in Ravenswood, WV • Sign up to play or to be a sponsor by contacting our FCA Global Partner Tim Britton (304) 881-2561.
7:30 AM – Sign in
9:00 AM – Shotgun start
$100/person or $400/team
---
Students
High School Summer Camp | July 26-31 (upcoming 9th through graduated 12th graders)
Summer camp update: Due to COVID-19, Student Life (the organization that hosts beach camp) has canceled all camps in the month of June. Deposits will be refunded.
High School summer camp will now be hosted and run by Bible Center and will be held at Alpine (on the campus of Appalachian Bible College).
The cost is $381, due by July 12.  Activities include, whitewater rafting, paintball, ropes courses, basketball tournament and more! Cost includes, all activities, meals, lodging and transportation. Register now!
---
Belong
New Here or Wanting to Connect More?
If you're new to Bible Center, whether you've visited in person or online only during the pandemic, we'd love to connect with you and pray for you. Let us know how we can help! Text Connect to (304) 212-6188.
Outdoor Spaces Available to Reserve
Now that we are in Phase 2 of our Campus Re-Opening Plan, outdoor areas are available for your group to reserve. Beginning Tuesday, May 26, restrooms on the North end of the building will be available while the rest of the building remains closed. Check out the Facilities page to view available areas and to request a reservation.
---
Serve
2 Tangible Ways to Help During the Pandemic
1. Frontline Medical Staff Encouragement Teams | 6:30 to 8:00 (AM & PM) each day per CAMC
Families or individuals will make signs and "cheer" on CAMC's medical personnel from a safe distance as they begin or end a shift at the hospital. We want to help these doctors, nurses & other medical staff know that we appreciate them and the sacrifices they are making during this pandemic. Sign me up!
2. Buy Dinner for a Hospital Department
Sign up here to receive more information.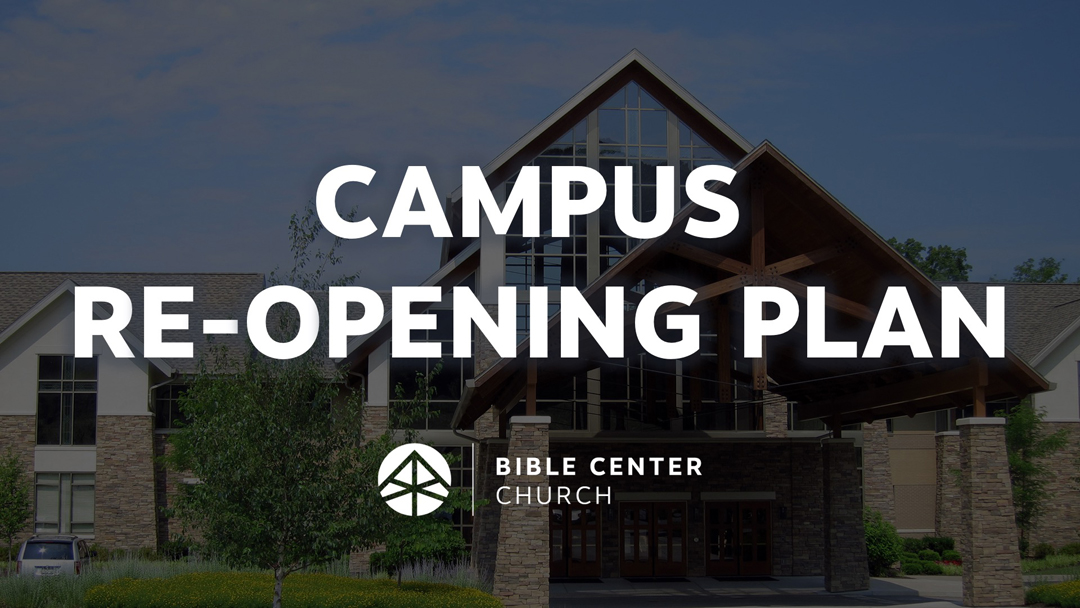 When will we re-open the church campus for in-person gatherings?
We trust you'll find the following information to be both caring and strategic as our Pastors, Staff, and Elders have worked hard and prayed much to lead us to this next step, continuing to follow local and CDC guidelines.
Though we hold the plans loosely since things are regularly changing, the information and a video explaining it can be found on our Campus Re-Opening Plan page.
Church Online
You're invited to worship with us Sunday
at 9 AM (multigenerational) or 11 AM (modern).