If you were God, what would your global agenda be?
For a few moments, let's set aside our political persuasions to feel the implications of that question.
For most of us, our schedules would include these two tasks:
#1 – Alleviate the world's physical suffering
Who doesn't want to rid the world of pain, tears, and death?
Imagine if you could permanently halt the violent acts of terrorism, prevent future mass shootings, and obliterate "genocide" from our vocabulary. It would seem infinitely fulling to solve world hunger, stem the acidic tide of pollution, and assuage the threat of nuclear war.
Would you put an end to earthquakes, hurricanes, and tsunamis if you had the power?
Sure. I believe I would.
#2 – Alleviate the world's spiritual suffering
Whether or not you believe in God, please indulge my presupposition for another moment… The question at hand is, "If you were God, what would your global agenda be?"
Such a worldview assumes a spiritual element at work within our universe.
The Christian tradition I've chosen believes the world is governed by the supernatural. We don't believe God is bound by the natural laws He created. C. S. Lewis' reference to "the deep magic from before the dawn of time" resonates with us.
The rationale for such a worldview says, "If God created this world in some form or fashion (setting aside all debate on the timing or details of said creation), and if the biblical narrative is true that all suffering stems from a divine curse put on the earth as the result of humanity's cosmic disobedience––then spiritual suffering and physical suffering are intensely entangled."
Who wouldn't want to bring inner peace and eternal hope to every soul?
Thankfully…
Both of these goals are at the top of God's agenda for His universe!
From the moment Adam and Eve committed treason to the present day, God has been actively working to heal His world, physically and spiritually.
The church of which I'm a part is currently studying through Exodus, the second book of the Bible. In reference to Israel's slavery in Egypt, the Lord said…
I have indeed seen the misery of my people in Egypt. I have heard them crying out because of their slave drivers, and I am concerned about their suffering. So I have come down to rescue them from the hand of the Egyptians and to bring them up out of that land into a good and spacious land, a land flowing with milk and honey…  The cry of the Israelites has reached me, and I have seen the way the Egyptians are oppressing them. So now, go. I am sending you to Pharaoh to bring my people the Israelites out of Egypt. Exodus 3:7-10
God was concerned for them spiritually and physically.
According to history, the Hebrew nation was in political bondage. They were an immigrant, ethnic minority in a large imperial state. They had come originally to Egypt as famine refugees 430 years prior and found a welcome. But government policy eventually did a U-turn. Economic asylum turned into a prison house of political hatred, unfounded fears, exploitation, and discrimination.
Furthermore, the Hebrew nation was in economic bondage. They were being exploited as slave-labor on land not their own and for an economic benefit not their own. God heard their cries.
The Hebrew nation was also in social bondage. The Egyptian government had invaded their family life and taken away their fundamental human rights to have male children.
Finally, they were also in spiritual bondage. Their slavery prevented them from worshiping God.
Though God's timing seems slow to us, He was on a mission to heal his people, spiritually and physically, and He's still on that same mission today…
Physical needs and spiritual needs are bound together in the heart of God.
God's mission is both spiritual and physical.
God's heart aches for spiritual pain and physical pain.
God hurts when people hurt, whether their pain be spiritual or physical.
Jesus is the quintessential example. Along with teaching everywhere He went, He did miracles nearly everywhere He went. Think of it: Jesus didn't pull rabbits out of hats. No, every miracle was intended to alleviate human suffering. Jesus holistically loved and served people.
May I suggest Googling another Bible reference: Romans 8:18-21? There, God promises to liberate creation itself. This is the same message of Colossians 1:19-20 where the inspired writer says Jesus died on the cross to redeem all things, and to bring peace to all things, including the cosmos.
The second-to-last chapter in the Bible says…
Then I saw a new heaven and a new earth, for the first heaven and the first earth had passed away… Look! God's dwelling place is now among the people, and he will dwell with them. They will be his people, and God himself will be with them and be their God. He will wipe every tear from their eyes. There will be no more death or mourning or crying or pain, for the old order of things has passed away. Revelation 21:1-4
God created His world. Sin broke His world. Thankfully, Jesus came to save His world, and He's transforming His people, day by day. In the future, God will restore His world to its original glory.
Thankfully, God is on a mission to heal the world, spiritually and physically.
What does that mean for me?
I pray this truth causes you to (at least) wish Christianity were true. That's a decision each person must make for himself or herself.
A number of years ago, I came to believe this message for myself. For me, the gospel was the good news that the living God, who demands perfection of all humankind, sent His Son––Jesus Christ––into the world: to live a sinless life, to suffer and die on the cross as a substitute for our sins (absorbing the judgment I rightfully deserved), to rise again, to ascend back into heaven, and to grant forgiveness, righteousness, His Spirit, and eternal life at the moment I repented and believed.
With one more reference to the true Exodus-story that my church is currently studying…
God knew that Moses (the protagonist) needed a sign, so God gave him a few miraculous phenomena. God knew that Pharaoh (the antagonist) needed a sign, so God gave him ten signs in the form of plagues.
What's our sign for this day and age?
This venue doesn't provide space to discuss the testimony of Jesus' original Apostles and thousands of initial followers. (Why were so many willing to die for the testimony of seeing Jesus having risen from the grave?)
Nor does this article weigh the inerrancy, accuracy, coherency, and rationale of the entire Bible.
In a separate blog post, I plan to one day discuss my favorite "sign:" the unexplainable humility and charity found in those who are true Jesus-followers of Jesus.
However, Jesus pointed to something else altogether as the greatest sign of all (Matthew 12:39-40):
His empty tomb.
If you confess with your mouth the Lord Jesus, and believe in your heart that God has raised him from the dead, you will be saved. For with the heart we believe until righteousness and with the mouth confession is made until salvation. For whoever calls upon the name of the Lord shall be saved! Romans 10:9-13
Matt Friend, a Charleston native and tenth-generation West Virginian, graduated from the Southern Baptist Theological Seminary, has served in pastoral ministry since 2002 and at Bible Center Church since March 1, 2016 (as our sixth Lead Pastor). He and Sarah (his high school sweetheart) are raising two teenage daughters, Katie and Riley, and a son, Kadyn. Together, they are advocates for adoption and all things West Virginia. In his free time, he enjoys reading, camping, hiking, kayaking, and spending time with his family and two dogs, Queso and Wasabi.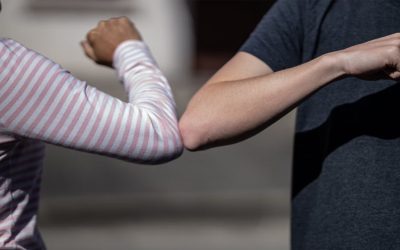 Today my son walked into school without a mask for the first time in almost two years. Instead of walking, I should probably describe him as having floated into school! When Sarah and I received the email from his principal yesterday announcing that masks are now...