The following story is based on true events found in the Bible's New Testament. (Mark 5:21-43)
 Almost exactly 1,990 years ago, the respected Rabbi—Jesus of Nazareth—lands on the shores of Capernaum, a quaint fishing village on the northwest corner of the Sea of Galilee. Though the town is thrilled with his arrival, especially those who are sick, no one expects what's about to happen next.
The Problem
The town's religious leader, Jerry, runs to the beach to meet Jesus. With complete disregard for popularity among his constituents, Jerry pushes his way through the crowd, falls on his face in the sand, and begins begging.
"What's he mumbling?" the townspeople wonder. "What's he asking Jesus to do? He's getting filthy! Doesn't he care that he's making a complete spectacle of himself?"
But Jerry doesn't care… at least not about his reputation. His only motivation is finding healing for his little girl who lies dying in her bed back at home.
Not knowing if Jesus hears or cares, Jerry implores Jesus with greater intensity, "My little daughter is dying! Please come and put your hands on her so that she will be healed and live."
Have you ever been there? Have you felt the pain that Jerry felt, perhaps even for a child or grandchild?
The hard reality of parentings reads something like this: You can do your best and still stand where Jerry stood. You can protect, pray, and keep all the bogeymen at bay… and still find yourself in an ER at midnight, or in the cancer ward, or in a drug rehab clinic on visitors' day.
Thankfully, Jesus goes with him. Like a royal entourage, the entire town seems to flood the streets, following Jesus to Jerry's house.
"Finally!" Jerry thinks. "There might actually be hope! If Jesus can do all those other miracles we've been hearing about, surely He can heal my precious little girl. It won't be long now!"
The Delay
This is when the story suffers an expected delay… at least for Jerry.
Right in the middle of the road, Jesus stops dead in his tracks. "Why is Jesus stopping?" Jerry wonders. "Doesn't He know we need to hurry?"
After what feels like an hour (but is actually only a few seconds), Jesus turns around and asks, "Who touched me?"
To Jesus' disciples, this feels like such a trivial question. "Why is He wondering who touched Him? The entire town is practically touching him as we make our way, inch by inch, to Jerry's house."
But Jesus isn't referring to the brush of shoulders, elbows, and hips from the surrounding hoard. He's asking about a particular touch—a touch of faith—from a woman who has just twisted her way through the mob in search of healing.
This dear, poor woman has suffered from uterine bleeding for 12 grueling years. Like Jerry, she too wants relief—but for herself.
Who can blame her? Imagine how anemic she must be; how susceptible to disease; how socially dejected she feels!
When she sees Jesus coming, she thinks, "Here's my chance. I've heard this man is a miracle-worker. Surely He'll heal me! But I don't dare ask Him in front of this crowd," she reasons. "I know what I'll do. I'll let Him pass, and then I'll sneak through the crowd and touch Him. Surely that will bring healing enough."
Testing her faith, Jesus pretends to look around to see who had touched Him with such faith, but He knows all along that it's her. Though the crowd can't see it, she notices it. She feels Jesus' eyes staring into her soul.
Finally, "It was me!" she exclaims. Falling on the road into the same position Jerry had previously assumed on the beach, this dear lady tells Jesus her whole story.
With the peace of a dove and the authority of a thunderstorm, Jesus lovingly replies, "Daughter, your faith has healed you. Go in peace and be freed from your suffering."
To this point, this story seems positive, right? So far, so good?
Not for Jerry.
Jerry is angry. He's hurt. He feels slighted. "Why isn't Jesus hurrying?" he thinks. "Doesn't he care about my daughter? How is a grown woman with a chronic condition getting more attention than my little girl with an acute condition? This is worse than irrational. This is reckless. This is malpractice!"
Can you relate to Jerry's roller coaster of emotions?
Have you ever wondered if God cared?
Have you ever felt He was taking too long to answer your prayers?
I've been there. Multiple times.
An Observation from Real Life
During those times, here's something I've noticed: Fear turns us all into storytellers. When we allow fear to run unchecked in our hearts, we make up story after story about all the terrible things that could happen, even though they haven't happened yet.
For instance, a mom who wonders if she can pay for her daughter's braces may start with a genuine question, "How will I save for my child's braces?" However, if she's not attentive, she'll allow fear to spin the web of a much scarier story…
If my child doesn't get braces this year, she'll have crooked teeth forever!
If she has crooked teeth forever, she won't land a good job!
If she doesn't land a good job, she won't have healthy friendships!
If she doesn't have healthy friendships, she'll be an outcast forever and depend on me for support when she's old!
We can easily recognize the lack of logic in such a light-hearted example, but isn't that how we mass-produce other fictional, fearful stories in our minds?
Fear turns us all into storytellers. Somehow, in crises like this, we become sure of what the future does and does not hold. And we become equally sure that nobody is holding the future; "At least God isn't holding the future," we tell ourselves.
In times of uncertainty, it's tempting to believe the worst about God.
Fear turns us all into storytellers. When we allow fear to run unchecked in our hearts, we make up story after story about all the terrible things that could happen.
Click To Tweet
How Does the Story End?
Unfortunately, it gets worse before it gets better. While Jesus is still speaking to the woman, Jerry's friends arrive on the scene to deliver the most horrifying news any parent could ever hear, "Your daughter is dead."
Imagine as Jerry's jaw drops. His eyes fill with tears. He wipes his tears with one hand and clinches a fist with the other. "Is he going to punch Jesus?" a nearby friend wonders.
At that moment, Jesus takes two steps toward Jerry and firmly declares, "Don't be afraid Jerry; just believe."
What's Jesus doing here? He's urging Jerry to stop listening to fear's story and to start listening to faith's story.
Jerry can't think of a logical reason to believe Jesus. He has never seen Jesus raise anyone from the dead. No one in Capernaum has. But there is something about Jesus' voice… Like a blast of fresh air on a cool spring morning, Jesus' words warm Jerry's heart and he chooses to believe faith's story.
Imagine as Jesus takes this heartbroken father by the arm and continues walking to his home.
Upon arrival, Jesus feels the little girl's forehead, checks her pulse, and briefly runs His fingers through her sweaty hair.
"Get out," Jesus quietly demands. Of course, the little girl's mom is allowed to stay. Obviously, Jerry can stay. Even a few close disciples are allowed to stay, as if Jesus wants them to take notes for later recollection. But everyone else is required to leave the house at once.
Oh, how Jesus has a heart for these hurting parents! How Jesus deeply cares for hurting parents today!
God knows what it's like to be a good Father but have rebellious kids. The books of Exodus and Numbers describe his feelings in vivid detail.
If you've ever buried a child, God understands. On Good Friday, He buried a child too.
Imagine the heartbreak in that room. No more birthdays. No more horsey rides. No more tea parties. No more doll babies. "It's all over," her parents think to themselves.
At that moment, Jesus takes the little girl by the hand and cheerfully says to her, "Honey, it's time to get up."
In the split second that follows, those in the room are caught off guard. In midstream, their thoughts are interrupted, "Doesn't he know she is dea–––––"
Immediately, at that exact moment, the girl stands up and begins to walk around! Everyone is completely astonished. She runs to her momma. She jumps into her daddy's arms. The heavy mournful fog is immediately replaced with outbursts of giggles.
Jesus has raised this little girl from the dead!
If you've ever buried a child, God understands. On Good Friday, He buried a child too.
Click To Tweet
What's the Big Idea?
Do you remember what Jesus told Jerry back on the streets of Capernaum? "Don't be afraid Jerry; just believe."
What does that mean? What is faith, anyway? Here's the answer:
Faith is believing that Jesus is writing a better story than you can imagine.
It previously seemed to Jerry and the disciples that Jesus was delaying for no good reason; however, they didn't have all the facts. God was writing chapters of their story that they hadn't yet read.
May I encourage you in the same way today? God is writing chapters of your story that you haven't yet read.
Faith is believing that Jesus is writing a better story than you can imagine.
God never promised His followers an easy life, but He did promise all things will work out for our good.
We know that in all things God works for the good of those who love him, who have been called according to his purpose. For those God foreknew he also predestined to be conformed to the image of his Son. -Romans 8:28-29
You meant it for evil but God meant it for good. -Genesis 50:20
God knows the way that I take. When he has tested me, I will come forth as gold. -Job 23:10
Just as a critic would be disadvantaged to judge The Phantom of the Opera based on its darkest scene, our perspective is also nearsighted if we judge our lives on their darkest days. The best stories aren't measured by just one scene; they are assessed in totality, especially by how they end.
Faith is believing that Jesus is writing a better story than you can imagine.
Click To Tweet
A Surprising Twist
According to Peter and John Mark (the historians recording these events for us), Jesus concludes this event with a surprising twist.
He gave strict orders not to let anyone know about this. -Mark 5:43
Why not tell anyone about what happened?
Understanding Jesus' directive is key to understanding this true story, and it's key to understanding our current COVID-19 pandemic:
There's a need greater than healing people from diseases, and a need greater than bringing someone back from death. (Unfortunately, the girl would eventually die again, even if in her old age.)
Even if we had the cure to COVID-19 and every other virus, you and I are still going to die. It doesn't matter how healthy we are, at some point, our bodies are going to wear out.
Jesus knew that, so something else had to happen.
Essentially, Jesus is saying to Jerry and everyone else in the room, "Don't tell anyone about this—yet—because they'll think that's the point of my coming. Wait until I fulfill the purpose of my coming, then you can tell everyone what happened here."
The point of Jesus' coming would happen a few years later, down in Jerusalem, on a hill outside the city walls. On a tree He created, Jesus would die on a cross for the sins of His created ones.
Unfortunately…
Adam and Eve's sin broke our world. Our sin continues to break our world. According to God's story, sin's curse is why we have coronaviruses, tragedy, and death. It's why we have natural disasters, pain, and suffering.
Humanity's sin separates us from God. It ruins the harmony God designed for us with Him, with each other, and with the world.
If you and I die in this condition, we will spend eternity suffering away from God.
But Jesus came to do something greater than to save us from our diseases. He came to take on the root of our suffering, the root of our sin, the root of death itself. He lived a life with no sin in Him, which means He did not have to die. But He chose to die to pay the price for our sin.
Thankfully, death is not the end of Jesus' story! He arose from the grave, defeating death, hell, and the grave! Eternal life is now available to anyone who trusts Jesus for salvation.
Let me implore you… Please don't trust in your health, the economy, your religion, your family's religion, or your social status. There's only one King who has ultimately conquered death, and His name is Jesus!
Believe it today. Trust Him today.
Faith is believing that Jesus is writing a better story than you can imagine.
Jesus came to do something greater than to save us from our diseases. He came to take on the root of our suffering, the root of our sin, the root of death itself.
Click To Tweet
Matt Friend, a Charleston native and tenth-generation West Virginian, graduated from the Southern Baptist Theological Seminary, has served in pastoral ministry since 2002 and at Bible Center Church since March 1, 2016 (as our sixth Lead Pastor). He and Sarah (his high school sweetheart) are raising two teenage daughters, Katie and Riley, and a son, Kadyn. Together, they are advocates for adoption and all things West Virginia. In his free time, he enjoys reading, camping, hiking, kayaking, and spending time with his family and two dogs, Queso and Wasabi.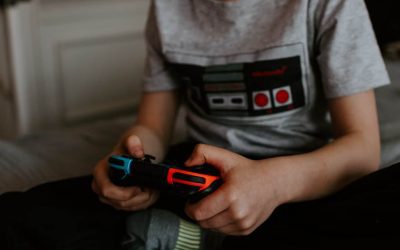 id you have a video gaming system as a kid? If so, which one? Perhaps you played tennis or handball on the Brown Box or the Magnavox Odyssey? Was your first system a Super Nintendo, Sony Playstation, Nintendo 64, Xbox, Xbox 360, or Wii? I remember...