Dear Bible Center family & friends,
Welcome to our Online Church Campus!
It's great to be back from vacation. There's truly no place like home. It will be even better when we're able to worship side-by-side, hopefully sooner than later.
Unless something changes between now and then, we plan to reopen our campus for in-person worship services on Thursday, June 25 and Sunday, June 28. As you'll see in many other announcement locations, we can now choose from 6 opportunities to worship either in person, online, or on TV…
In-Person
Thursday | 7 PM | Modern
Sunday | 9 AM | Multigenerational
Sunday | 11 AM | Modern
Online/TV
Sunday | 9 AM | Multigenerational
Sunday | 11 AM | Modern
Sunday | Fox 11 TV at 11 AM
Stay tuned for more information and details on social distancing.
Today we continue our Exodus series, Divergent: What in the World Do We Do Now?
If there's ever been a time of transition, uncertainty, confusion, and angst… it's now. Though the quarantine has slowed down life for most people, many of us feel like we're wandering through the wilderness.
What do we do when the journey seems aimless?
How do we endure and emerge from this global pandemic and financial crisis?
What in the world do we do now?
Thankfully, the ancient book of Exodus holds answers for us personally, and corporately (as a church family). Today's message speaks to the important role that worship services play in our Christian journey and overall wellbeing… especially in times like these.
Worshiping with you,
Matt Friend • Senior Pastor
@PastorMattBCC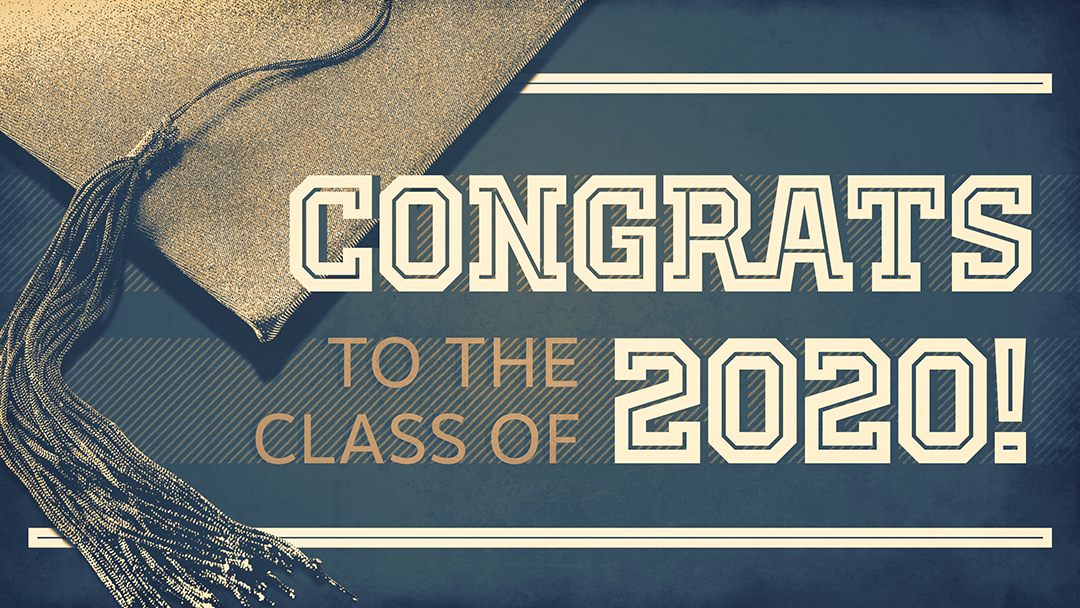 Today, we celebrate this year's graduates! Congratulations, and we wish God's best for your future.
Graduates will be featured during Sunday's preservice, and the list can be downloaded here.
Church Life
In-Person Gatherings Resume June 25
We can't wait to see all of you again! While we realize that not everyone will be comfortable returning to the building, we will have opportunities for in-person worship services this month, starting with a brand new time on Thursday, June 25, at 7 PM. You can choose among 6 opportunities for you and your family to worship either in person or online, including our regular Sunday 9 AM (Multigenerational) and 11 AM (Modern) services. Stay tuned for more information and details on social distancing. Find out more here.
Member Meeting | June 28 | 6 PM
Make plans to join us as Pastors Matt and John share their hearts and clarify our vision for the decades ahead. You'll feel like insiders through spending time with our staff; hearing updates on pandemic decisions, the upcoming rollout of our new Member Statement of Faith, staff transitions, and property developments; voting on the 2020-21 budget, and more. We'll enjoy Huskey's Ice Cream outside after the meeting. We hope all members will attend along with regular attenders considering membership. An optional budget-details meeting will be held at 5 PM and printed budgets will be available upon request.
---
Kids
VBS | July 12-15 | 6:30-7:45 PM
It can be funny when things get out of focus. It's also super de duper hard to see where we are going! We feel like the last few months have been a little blurry… How about you? We will bring things back into focus during VBS!  Check out Pastor Steve's video on what to expect. More details will follow on procedures for entering and how we will social distance. Invite your friends, and get ready for a crazy-fun week!
---
Students
Middle School Parks & Rec Camp | July 6-9 | Schedule & details
If you just finished 6th, 7th, or 8th grade, this camp is for you. Different activities will take place each day (tubing and a day on the river, a trip to Ace Adventures Wonderland Water Park, rafting on the New River, and games at the church rec fields). It is going to be a great week of connecting as a student ministry to each other and in our relationship with God.  Register by Sunday, June 21, if you plan to attend camp. The cost is $150. For questions, contact Pastor Josh.
High School Summer Camp | July 26-31 (upcoming 9th through graduated 12th graders)
High School summer camp will now be hosted and run by Bible Center and will be held at Alpine (on the campus of Appalachian Bible College). The cost is $381, due by July 12. Activities include whitewater rafting, paintball, ropes courses, basketball tournament, and more! Cost includes all activities, meals, lodging, and transportation. Register now!
---
Belong
New Here or Wanting to Connect More?
If you're new to Bible Center, whether you've visited in person or online only during the pandemic, we'd love to connect with you and pray for you. Let us know how we can help! Text Connect to (304) 212-6188.
Church Online
You're invited to worship with us Sunday
at 9 AM (multigenerational) or 11 AM (modern).