Whose face comes to mind when you hear the word hero?
Maybe a dad, a mom, a grandparent, a veteran, a civil rights advocate, or a first-responder?
Now, envision a particular hero from a book or movie… What does your mind's eye see?
When it comes to quintessential protagonists, my subconscious awards Captain America the first-place trophy every time. However, even Captain America needed a hero-maker…
Where would Steve Rogers be without Dr. Abraham Erskine, the scientist who created the super soldier serum?
How could Luke Skywalker have become a Jedi Knight without Obi-Wan Kenobi?
Let's remember how much Rocky Balboa needed Mickey Goldmill.
How could Harry Potter have defeated Voldemort without Dumbledore?
How could Katniss Everdeen outsmarted President Snow without Haymitch Abernathy?
Where would Frodo Baggins be without Gandalf?
All of those heroes had one thing in common: They had a hero-maker. They were ill-equipped to meet the demands placed upon them, until a hero-maker came into their lives to provide wisdom, direction, tools, and the courage to soldier on.
Here are four descriptions of a hero-maker:
#1 – Hero-makers have discovered that dying to self and living for a greater cause is the secret of multiplied results and greater impact.
Every lasting movement begins with a heart change in the leader as we learn to take the spotlight off ourselves. Movements are started by leaders who have died to their own success.
Hero-makers know that if they focus only on addition, they'll never get to multiplication; however, hero-makers understand that if they focus on multiplication, they can see exponential results.
Upon recently reading Hero-Maker: Five Essential Practices for Leaders to Multiply Leaders by Dave Ferguson and Warren Bird, I felt inspired to write the following in my journal…
Instead of thinking that everything happens through my own leadership, I resolve to focus on multiplying my leadership through others.
Instead of focusing on addition, I resolve to focus on multiplication.
Instead of dreaming about what I can accomplish through my own leadership, I resolve to dream about what can happen through others as I invest in them.
Instead of counting people who show up to my events and engagements, I resolve to start counting the people I mentor and send out to succeed in their own events and engagements, while they also mentor and send out others to succeed in theirs.
Instead of valuing seating capacity, I resolve to start valuing sending.
These things will require an intense resolve to die to self, but it will be worth it.
Hero-makers understand that if they focus on multiplication, they can see exponential results.
Click To Tweet
#2 – Hero-makers find their greatest joy in making heroes out of others.
Think about how much the idea of heroism is hardwired into our psyche, even as children.
More than one summer night was spent out on my backyard basketball court (under a floodlight, dodging dog poop, trying not to hit mom's car with the ball) imagining I was making the last-minute game-winning shot in the old, close-quartered, triple-tiered Chicago Stadium.
Michael Jordan would pass me the ball. I could hardly hear myself think over the roar of the fans and the gargantuan pipe organ. A pump fake… a behind-the-back dribble… a crossover spin… "The shot is up, and IT'S GOOD! THE BULLS WIN! THE BULLS WIN! THE BULLS WIN!"
If you're a nurse, maybe you dreamed of becoming the next Florence Nightingale. If you're a teacher, maybe it was Anne Sullivan (who mentored Helen Keller). Maybe you envisioned yourself in front of thousands of screaming fans as you shred your guitar, or imagined yourself with some sort of standing ovation after a recital.
There's an aspect to this ambition that's good and right. But it doesn't long for the white knight's clothes to be soiled with selfishness.
What ambition can save us from such pride, arrogance, and self-glory? Only by finding our greatest joy in making heroes out of others.
To put it another way…
Let's build a platform and invite other people to stand on it.
Let's commit to growing fruit on other people's trees.
Let's push other people into the spotlight instead of ourselves.
The measure of a leader is not what you do, but what people do because of you.
Heroes are made, not born. For every hero, there is a hero-maker. Someone out there needs you!
The measure of a leader is not what you do, but what people do because of you.
Click To Tweet
Heroes are made, not born. For every hero, there is a hero-maker. Someone out there needs you!
Click To Tweet
#3 – Hero-makers have a hero of their own.
Who's your penultimate hero? Mine is the Jesus of Nazareth
Deriving my worldview from the Holy Scriptures, the Bible, I learn that:
Jesus, as God, created all things. For in Jesus all things were created: things in heaven and on earth, visible and invisible, whether thrones or powers or rulers or authorities; all things have been created through him and for him. (Colossians 1:16)
Sin has broken all things. None of us can measure up to God's perfection. We've all fallen short. Not only can we live up to God's standard, but we often can't even live up to our own. None is righteous, no, not one. (Romans 3:10)
Thankfully, Jesus came to save us. The world's greatest news is that the living God, who demands perfection of all humankind, sent His Son—Jesus Christ—into the world: to live a sinless life, to suffer and die on the cross as a substitute for our sins (absorbing the judgment I rightfully deserved), to rise again, to ascend back into heaven, and to grant forgiveness, righteousness, His Spirit, and eternal life at the moment anyone repents and believes. Believe in Jesus today! Commit your life to him today! Ask him to be your Lord today!
Jesus continues to transform us. Deciding to follow Jesus isn't the end of my journey, but the beginning. Day by day, through the Bible, through the inner peace of his Spirit, and through the encouragement of his people, Jesus changes us to be more like him.
One day, God will restore all things. The last two chapters of the Bible, Revelation 21-22, picture the day that a new heaven comes down to a new earth. God, in Jesus Christ, will make all things right in our universe.
Assuming that story to be true, it would make sense that every person in every people group on the globe is born with the residue of a hero narrative on their hearts.
#4 – Hero-makers are convinced that Jesus loves to make heroes out of others.
That's what made Jesus so special to his followers. Instead of making them wash his feet, he washed theirs. Instead of arrogantly pushing for his comfort, he sacrificed for them.
Jesus is still a hero-maker today. He left us with the following instructions…
Therefore go and make disciples of all nations, baptizing them in the name of the Father and of the Son and of the Holy Spirit, and teaching them to obey everything I have commanded you. And surely I am with you always, to the very end of the age (Matthew 28:19-20).
One of the leaders Jesus trained wrote to his apprentice…
And the things you have heard me say in the presence of many witnesses entrust to reliable people who will also be qualified to teach others (2 Timothy 2:2).
Because of Jesus, you can be a hero-maker! It doesn't matter who you are, your background, or your title. You can multiply the kingdom's influence by investing in the lives of others!
Ask yourself…
"Do I want to be a hero or a hero-maker?"
Somebody somewhere needs you to make the right choice today.
Matt Friend, a Charleston native and tenth-generation West Virginian, graduated from the Southern Baptist Theological Seminary, has served in pastoral ministry since 2002 and at Bible Center Church since March 1, 2016 (as our sixth Lead Pastor). He and Sarah (his high school sweetheart) are raising two teenage daughters, Katie and Riley, and a son, Kadyn. Together, they are advocates for adoption and all things West Virginia. In his free time, he enjoys reading, camping, hiking, kayaking, and spending time with his family and two dogs, Queso and Wasabi.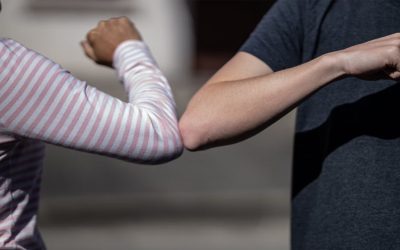 Today my son walked into school without a mask for the first time in almost two years. Instead of walking, I should probably describe him as having floated into school! When Sarah and I received the email from his principal yesterday announcing that masks are now...