As we wade through the quagmire of our current crisis, you likely have many questions. I do.
Some questions are benign: "Should I stock up on toilet paper?" Other inquiries are serious but equally irrelevant: "Did Carole Baskin kill her husband?"
In the quiet moments of midnight, we're sobered by more haunting questions:
If there's a God, why would he allow this global pandemic?
If the Christian God is so loving, why would He allow good people to suffer and die from Coronavirus?
If God is truly benevolent, why would He allow so many good business owners and employees to lose their jobs (or their life-savings) as a result of this financial crisis?
It's impossible to probe the depths of such questions; however, I tried to scratch the surface in my blog post (November 7, 2019), months before Coronavirus appeared in our daily vernacular.
Before reading further, please take a moment of silence to feel the pain of others hurting around you. Empathy is crucial. A crisis is a good time for contemplation…
---
From history's hallowed halls, Winston Churchill invites us, "Never let a good crisis go to waste."
Below I've listed five questions to ask ourselves in a crisis.
#1 – What glaring need in my community is God inviting me to meet?
Have any glaring needs in your neighborhood come to your attention during this pandemic?
The lack of food at your local mission?
The need for education about recycling?
The neglect of the underprivileged or underserved?
The overgrowth around a nearby abandoned house?
The global call for blood donations?
The overwhelming foster care crisis?
The realization that children in your city are going without warm clothes?
The passive acceptance of systemic injustice?
What breaks your heart when you see it? Could it be your time to step into one of these needs and become a change-maker?
#2 – Where have I not been taking care of myself and what can I do to change it?
Perhaps you've heard the same call from the junk food aisle that I've heard throughout this pandemic. It seems that most of my friends have either taken better care of themselves in quarantine, or they have taken less care of themselves in quarantine. I'm not aware of anyone who has remained the same.
How are your eating habits?
When's the last time you went for a walk or worked up a sweat?
Do you drink anywhere close to your daily allotment of water?
Are you carving out enough time for sleep?
Do you take a day off to be kind to yourself and love those closest to you?
Having a worldview shaped by the Bible, the following Jewish poem speaks to me:
Unless the Lord builds the house, the builders labor in vain. Unless the Lord watches over the city, the guards stand watch in vain. In vain you rise early and stay up late, toiling for food to eat—for he grants sleep to those he loves (Psalm 127:1-2).
#3 – What can I change about my daily schedule to spend time in quiet contemplation and meditation?
Psychologists tell me that self-reflection is important to human development and learning. Life experiences alone are not enough to achieve well-being. It's critical that we develop the ability to perceive and weave meaning from the threads of our experiences. The function of self-reflection is to make meaning. The creation of meaning is at the heart of what it means to be human.
Nearly two thousand years ago, Paul (a leader of the early Church), penned these inspired words, "Be renewed in the spirit of your mind" (Ephesians 4:23). James, Jesus' half-brother, spoke from experience, "Draw near to God and He will draw near to you" (James 4:8).
My worldview has led me to see the value of daily Bible reading, accompanied by moments of silence, solitude, prayer, and contemplation.
#4 – Whom can I invite or train to help me carry the load?
The best leaders aren't those who do everything, but it's those who realize they can't do everything and bring people around them who are better in areas than they are.
J. Paul Getty, at one time referred to as the wealthiest man in the world, made most of his fortune in the oil business. In the early years of his career, he couldn't competitively compensate his employees, but he did involve them in the decision-making process. He asked one of his team members, "Why do you want to work for me?" The driller replied, "You come to us for advice and let us get involved in deciding how each problem is solved. I'm happy to take less money to work for a boss like you." Eventually, the mutual trust paid off for both of them.
At Home: Could you ask a spouse or child to help with a specific task that has been weighing you down? Do you have a neighbor or friend who could help with a looming project?
At Work: Are you mentoring anyone to take your place someday? Do you suffer in silence or reach out to others for help?
#5 – To whom should I be listening that I haven't been willing to listen so far?
Imagine how our lives, our social media feeds, our jobs, our families, our faith, and our country would be different if we assumed the posture of learning from almost anyone!
My favorite book of ancient wisdom asserts, "To answer before listening, that is folly and shame" (Proverbs 18:13).
If you plan to vote for presidential-candidate-A, try having coffee with someone who plans to vote for candidate-B. You aren't required to change your mind, but you'll learn more from listening than media caricatures.
If you're not a protective virus-mask wearer, try sitting down for a conversation with virus-mask wearer. Genuinely ask them "why?" Vice versa would also be helpful.
If you're a Fox News aficionado, ask your CNN friends about their opinions. If MSNBC is more your flavor, ask your Fox News family member why they were originally drawn to the network. Every person wears his life-story on his shirtsleeve… and on his media bookmarks.
James, Jesus' half-brother cautions us, "Everyone should be quick to listen, slow to speak and slow to become angry because human anger does not produce the righteousness that God desires" (James 1:19-20).
Making Sense of the Chaos
The five questions listed above make better sense when hearing the words of Jesus…
Come to me, all you who are weary and burdened, and I will give you rest. Take my yoke upon you and learn from me, for I am gentle and humble in heart, and you will find rest for your souls. For my yoke is easy and my burden is light (Matthew 11:28-30).
A number of years ago, I heeded Jesus' invitation. For me, this was a freeing, gospel moment.
What is the gospel? It's the good news that the living God, who demands perfection of all humankind, sent His Son—Jesus Christ—into the world: to live a sinless life, to suffer and die on the cross as a substitute for our sins (absorbing the judgment I rightfully deserved), to rise again, to ascend back into heaven, and to grant forgiveness, righteousness, His Spirit, and eternal life at the moment I repented and believed.
Thankfully, God created all things. Unfortunately, sin has broken all things. The good news of history is that Jesus came to save all things, continually transforms His people, and promises to one day restore the universe to its intended peace and glory.
Believe in Christ today. Commit your life to Christ today. Decide to follow Him as Lord of your life. You won't regret it.
Matt Friend, a Charleston native and tenth-generation West Virginian, graduated from the Southern Baptist Theological Seminary, has served in pastoral ministry since 2002 and at Bible Center Church since March 1, 2016 (as our sixth Lead Pastor). He and Sarah (his high school sweetheart) are raising two teenage daughters, Katie and Riley, and a son, Kadyn. Together, they are advocates for adoption and all things West Virginia. In his free time, he enjoys reading, camping, hiking, kayaking, and spending time with his family and two dogs, Queso and Wasabi.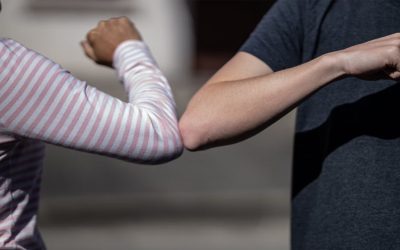 Today my son walked into school without a mask for the first time in almost two years. Instead of walking, I should probably describe him as having floated into school! When Sarah and I received the email from his principal yesterday announcing that masks are now...