Dear Bible Center family & friends,
Welcome back to church!
After a long quarantine, I'm thrilled that our physical campus has re-opened for in-person worship services. By way of reminder, here are the opportunities:
In-Person:
Thursday | 7 PM
Sunday | 9 AM
Sunday | 11 AM
*Weather permitting, attenders may also bring a chair and enjoy the service via loudspeaker and monitor in the north woods (in the natural grass-amphitheater beyond the picnic tables).
We understand that not everyone will be ready to return to the building; therefore, the following will still be available:
Online/TV:
Sunday | 9 AM
Sunday | 11 AM
Sunday | Fox 11 TV at 11 AM
For those who are ready to return, please note the precautions we're all trying to take, linked here.
If you have a chance, may I ask you to help me with an opportunity to encourage our Technical Arts team? Steven VanHorn and his team have gone exceedingly above and beyond to make our services, content, and group interactions available on multiple platforms throughout the quarantine. They've all given countless hours (day and night) to make sure we could still connect with Jesus and one another through the ministry of our church.
Feel free to drop a card in the mail for them or send a note of appreciation to SVanHorn@BibleCenterChurch.com. (He'll share with the whole team.)
Baking is above my paygrade, but I know for certain that Steven and his team love anything with a high chocolate and caloric content… assuming those arrangements can be made following the health precautions linked above. It's possible they may also share with their Senior Pastor… in moderation, of course.
Much love,
Matt Friend • Senior Pastor
@PastorMattBCC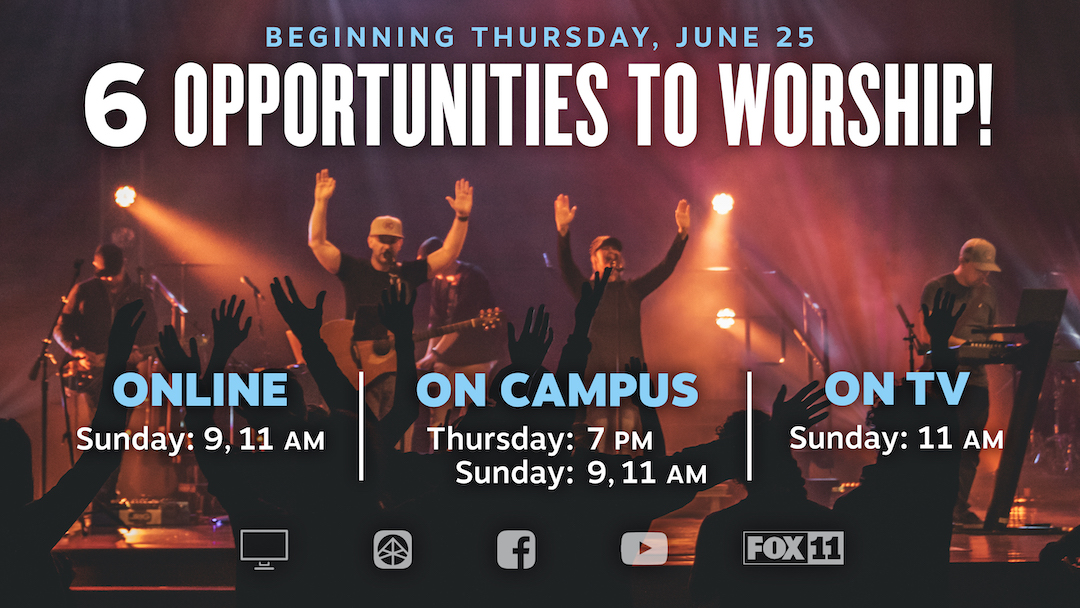 Thursdays | 7 PM
Sundays | 9 AM & 11 AM
Bible Center School
---
BCS Employment Opportunities
Full-time 4th Grade Teacher
Full-time 5th Grade Teacher
Part-time Aftercare (Days are flexible; 3:15-5:30 PM)
Students
---
Middle School Parks & Rec Camp | July 6-9 | Schedule & details
If you just finished 6th, 7th, or 8th grade, this camp is for you. Different activities will take place each day (tubing and a day on the river, a trip to Ace Adventures Wonderland Water Park, rafting on the New River, and games at the church). It is going to be a great week of connecting as a student ministry to each other and in our relationship with God. Today is the last day to register. The cost is $150. For questions, contact Pastor Josh.
High School Summer Camp | July 26-31 (upcoming 9th through graduated 12th graders)
High School summer camp will now be hosted and run by Bible Center and will be held at Alpine (on the campus of Appalachian Bible College). The cost is $381, due by July 12. Activities include whitewater rafting, paintball, ropes courses, basketball tournament, and more! Cost includes all activities, meals, lodging, and transportation. Register now!
Belong
---
New Here or Wanting to Connect More?
If you're new to Bible Center, whether you've visited in person or online only during the pandemic, we'd love to connect with you and pray for you. Let us know how we can help! Text Connect to (304) 212-6188.
Church Online
You're invited to worship with us Sunday at 9 AM or 11 AM.