Would you consider the following advice to be applicable today?
"While a loving heart maintains a family, a hateful heart destroys a family."
"Never make a big decision while drinking beer."
This counsel dates back nearly 5,000 years to a tablet discovered in the middle east. It was written by the Sumerian king Shuruppak to his son, Ziusudra. (Good luck pronouncing either name.)
An even more pertinent question pertains to the Ten Commandments. Are they still relevant for us today?
I'm proposing that we can learn the following four things from the Ten Commandments. Using the acrostic G.O.L.F., you'll never forget it. The Ten Commandments teach us much about G.O.L.F.
#1 – The Ten Commandments teach us much about God.
The most significant thing about the Ten Commandments is God. The first thing he does is announce his own identity in Exodus 20:2: "I am the Lord your God, who brought you out of Egypt, out of the land of slavery."
Each of the Ten Commandments is a revelation about and insight into God's character. What kind of amazing Person would say to us, "Make sure you take a day off each week" or "Respect your own property and everyone else's"? Only a God who values human life and cares about his people.
The Ten Commandments paint a picture of a God who:
Is greater than all other ideas or notions of God.
Is alive; not a dead piece of carved wood or stone.
Is worthy of respect and honor.
Loves his children and wants us to rest.
Values family structure and designed it to be a picture of love, security, and acceptance.
Values human life as each person is made in his image.
Values commitment and fidelity, especially in the marriage covenant.
Values hard work and personal property, not theft and bribery.
Values truth.
Gives exactly what each of his children needs.
#2 – The Ten Commandments teach us much about Ourselves.
Each command gives insight into our own character. What kind of people need to be told: "Don't lie, exaggerate, or embellish the truth to suit your own purposes"? "Honor your parents"? "Don't arbitrarily take the life of a fellow human being"? Each command reveals as much about us as it reveals about God.
I teach my children to think of the Ten Commandments like an MRI scanner. (Thankfully, they've never had to see one up close, but Google Images does the trick.) The Ten Commandments reveals the cataclysmic upheaval taking place inside and outside our bodies.
#3 – The Ten Commandments teach us much about the Lord Jesus Christ.
Did you see Don Lemon's remark to his colleague Chris Cuomo during CNN's Tonight with Don Lemon in the July 6, 2020 broadcast? He said, "Jesus Christ, if that's who you believe in, Jesus Christ, admittedly was not perfect when he was here on this earth."
I believe Tony Dungy was right to publicly and civilly offer a counterpoint. (I concurrently feel that Christians should show Don Lemon the same grace they showed our current President when he misquoted "Two Corinthians.")
According to the Bible, Jesus kept every one of the Ten Commandments without ever breaking any of God's laws (2 Corinthians 5:21; Hebrews 4:15; 1 Peter 2:22).
Jesus said, "Do not think that I have come to abolish the Law or the Prophets; I have not come to abolish them but to fulfill them" (Matthew 5:17). John, the Apostle, records, "The next day John the Baptizer saw Jesus coming toward him and said, 'Look, the Lamb of God, who takes away the sin of the world'" (John 1:29).
Why can we be saved from our guilt and shame? Because Jesus never committed idolatry nor took God's name in vain. Because Jesus followed God's prescribed rhythms of rest and always honored his parents. Because Jesus never murdered, or hated, or threw temper tantrums. Because Jesus never committed adultery, or lust, or had lingering or wandering eyes. Because Jesus never stole or cheated or cut corners in the carpentry shop. Because Jesus never lied or exaggerated. Because Jesus never coveted his neighbor's house, spouse, job, jet ski, bass boat, new truck, or children.
This is what made His sacrifice on the cross an acceptable payment for our sin. He exchanged His active obedience for our active (and passive) disobedience, offering us His perfect righteousness and taking upon Himself the judgment of God's wrath. His resurrection three days later was God's way of saying, "Payment accepted!"
Believe in Him. Trust in Him. Commit your life to Him. He's worth it, and He can handle it.
#4 – The Ten Commandments teach us much about human Flourishing.
"Human flourishing" is one of the main themes of the Bible. It goes by different words—shalom, peacefulness, blessedness, happiness, wholeness—but it all points to the same thing.
Human flourishing refers to a state where people experience positive emotions, positive psychological functioning, and positive social functioning—most of the time—and live within an optimal range of human functioning. It is a descriptor and measure of overall well-being.
The writer of Psalm 1 describes it this way…
Blessed is the one who does not walk in step with the wicked or stand in the way that sinners take or sit in the company of mockers, but whose delight is in the law of the Lord, and who meditates on his law day and night. That person is like a tree planted by streams of water, which yields its fruit in season and whose leaf does not wither—whatever they do prospers. Not so the wicked! They are like chaff that the wind blows away. Therefore the wicked will not stand in the judgment, nor sinners in the assembly of the righteous. For the Lord watches over the way of the righteous, but the way of the wicked leads to destruction. (Psalm 1:1-6)
 Over and over again (in the references listed), the Bible reminds us that the Ten Commandments are: the way of life, the way of blessing, and the way of peace. The Apostle John encourages us to remember that "God's commands are not burdensome" (1 John 5:3).
Think of the Ten Commandments like traffic laws. Except for a few anarchists, most agree that the world is a safer place with traffic laws. Aren't you glad that there is some semblance of law and order? People stop and go. People slow down when driving by schools. People stop for school buses. Each one is meant for our flourishing.
In no way do the Ten Commandments save us. Only Jesus can do that. Salvation is never the reward for obedience, but it is the reason for obedience.
To be fair, Christians today are under the authority of the New Testament, not the Old Testament. Jesus' death and resurrection signaled the end of the Old Covenant, including the Ten Commandments and all the 613 rules and regulations associated with them. When Jesus gave us the New Covenant at his famous Sermon the Mount, he didn't say, "Here's the 614th law." No, he issued an entirely new covenant based on a command to love God and love others.
Participants in the New Covenant (that's Christians) are not required to obey any of the commandments found in the first part of their Bibles. However, as part of the New Covenant, each of the Ten Commandments is repeated in the New Testament, except the 4th Commandment about keeping Sabbath… though principles of rest and taking time off can still be found.
In Summary…
The Ten Commandments teach us much about G.O.L.F., that is about:
God the Father.
Lord Jesus Christ.
Ourselves.
Flourishing.
Imagine how our lives, our world, our jobs, our kids, and our faith would be different if we, with God's help, built our lives around these truths!
Matt Friend, a Charleston native and tenth-generation West Virginian, graduated from the Southern Baptist Theological Seminary, has served in pastoral ministry since 2002 and at Bible Center Church since March 1, 2016 (as our sixth Lead Pastor). He and Sarah (his high school sweetheart) are raising two teenage daughters, Katie and Riley, and a son, Kadyn. Together, they are advocates for adoption and all things West Virginia. In his free time, he enjoys reading, camping, hiking, kayaking, and spending time with his family and two dogs, Queso and Wasabi.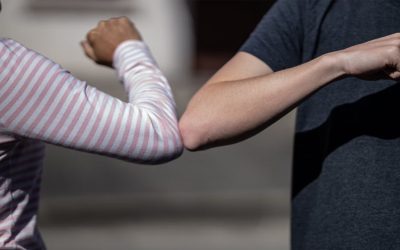 Today my son walked into school without a mask for the first time in almost two years. Instead of walking, I should probably describe him as having floated into school! When Sarah and I received the email from his principal yesterday announcing that masks are now...