Which platform do you use most… Facebook? Twitter? Instagram? Snapshot? TikTok? Myspace?
If you picked Myspace, I want to meet you. You're likely the most faithful person on the planet!
How can we best leverage our social media habits for the good of our family, our career, our influence, and our world? Here are eight tips for social media.
#1 – Act humbly, not proudly. 
Do you only use your social media to make you look good, or do you ever use it to brag on others?
We've all known for some time that everything on the internet will be stored forever in a mysterious bunker. But I recently learned that many companies now check a candidate's social media feeds prior to hiring with one question in mind, "Does this person only promote herself or does she also promote others?"
Imagine reading the following statement on someone else's account, "If you disagree with me, you're stupid!" Does such a declaration ooze with humility or pride?
 Since I try to derive my worldview from Jesus of Nazareth, I can't help but hear the invitation in his famous Sermon on the Mount, "Blessed are the poor in spirit, for theirs is the kingdom of heaven" (Matthew 5:3). 
#2 – Wisely share your difficult days, not just your good days.
Trust is the currency of our day. Every organization, every family, every government only moves as fast as the speed of trust.
How can we bolster confidence with the people most important to us? One way is by gaining a reputation for honesty—especially on social media.
Do you only share your happy days or do you ever open up about your difficult days? Of course, it's never wise to use your social media feed as a stream of consciousness. Nobody wants to be friends with a chronic complainer.
Nevertheless, imagine how much trust you'll earn with others by asking for advice, admitting you don't have all the answers, or even asking for prayer.
Jesus reminds us, "Blessed are those who mourn, for they will be comforted" (Matthew 5:4).
#3 – Respond gently, not aggressively.
No one wants to follow a weak leader, but most people enjoy following a meek leader. Meekness isn't weakness, but it's the outward manifestation of inward humility.
Do your social media pages reflect a gentle person or an aggressive person? Are you a student of civil discourse, or did you kick that to the curb during the last election? If you have a concern with someone, why would you approach them at volume level 10 on social media if you would normally speak to them face-to-face at volume level 2?
REALIZE WHAT YOU'RE COMMUNICATING WHEN YOU USE ALL CAPITAL LETTERS AND HUNDREDS OF THESE!!!!!!!!!!!!!!!!!!!!!!!!!!!!!!!!!!!!!!!!!!!!!!!!!!!!!!!!
Jesus assures us, "Blessed are the meek, for they will inherit the earth" (Matthew 5:5). 
#4 – Be a grounded person, not an unstable person.
Being grounded is the ability to be completely aware and conscious during the present moment. If you're grounded, you practice a deep sense of mindfulness and rarely think about "what ifs."
According to author Michael Daniels in his book, Shadow, Self, Spirit (2005), groundedness refers to "a sense of being fully embodied, whole, centered and balanced in ourselves and our relationships." It's also a deeper connection to the authentic self. He further explains that groundedness is associated "with an experience of clarity, wholeness, rightness, and harmony."
When you're grounded, you're in complete control of your mental and emotional self, and not easily influenced by other ideas or individuals. Those who are grounded allow life's small mishaps to roll off their shoulders. For example, if someone cuts them off in traffic, they may give a shoulder shrug, and think, "Oh, well, they must be in a hurry." Chances are, they won't become overwhelmed by, or reactive to, the incident.
In a spiritual sense, Jesus promised, "Blessed are those who hunger and thirst for righteousness, for they will be filled" (Matthew 5:6).
#5 – Look for ways to show mercy, not judgment.
When you engage with others on social media, do you expect everyone to be "perfect," or do you give them room to grow? Are you fully aware that the dictionary doesn't have your picture (or mine!) beside the word "perfection"? Are you known for giving people the benefit of the doubt, or do you often assume the worst?
The litmus test for mercy is often how we respond when we see someone post (what we believe to be) erroneous information on social media. A judgmental person says to himself, "I'm going to let them have it and set them straight!" A merciful person doesn't sweep truth under the rug, but he is more likely to engage the person in a private chat (or even a public civil discourse) instead of tossing a can of gasoline into the dumpster fire.
Jesus assures us, "Blessed are the merciful, for they will be shown mercy" (Matthew 5:7).
#6 – Be real, not fake 
The pure in heart know the temptation of externalism, and the honor that comes with pleasing others; nevertheless, they care more about being true to themselves and their beliefs. 
Do your colleagues and family see you as a devoted, single-minded individual? Does your public life match your private life? When you mess up, do you own it or try to cover it up? Have you ever apologized for an unwise use of social media?
Jesus shocked the world when he said, "Blessed are the pure in heart, for they will see God" (Matthew 5:8).
#7 – Be known as a peacemaker, not a pot-stirrer.
Is it possible to live in perfect peace with everyone? No way. No great man or woman ever has. Even Jesus had his enemies. However, a virtuous person strives for peace.
Perhaps you've thought to yourself, "I try to live peaceably with everyone, but some people are just so dumb that I have to say something." Let me urge you… No, you don't.
The whole world isn't clamoring to hear our opinions on politics, COVID-19, mask-wearing, school and business re-openings, conspiracy theories, and anything else controversial. Is there a time to speak? Sure. But may it always be to build bridges, not to line them with dynamite.
Jesus affirmed, "Blessed are the peacemakers, for they will be called children of God" (Matthew 5:9). 
#8 – Make sure you're criticized for good reasons, not for being a jerk.
If you think you're being persecuted for picking unnecessary fights, you're not being persecuted. If you think you're being persecuted for posting disrespectful memes, you're not being persecuted. If you think you're being persecuted for "letting people have it" on social media, you're not being persecuted.
In the Christian community, a popular meme has surfaced showing Jesus driving God's enemies out of the temple with a whip (an event that actually happened according to the New Testament). Unfortunately, this lone instance is being used by some to justify cruel and hateful behavior on social media.
Here's the deal I recently made with a group of Christians in a large gathering, "If I ever learn to walk on water like Jesus, please agree to let me use the 'whip' on social media. If you ever learn to walk on water like Jesus, I'll agree to let you do the same. Until then, none of us have the right to act this way on social media."
Jesus comforts us one last time, "Blessed are those who are persecuted because of righteousness, for theirs is the kingdom of heaven" (Matthew 5:10). 
Bottom Line 
Prior to Jesus delivering his Magna Carta (Sermon on the Mount), he urged his hearers with these words, "Repent, for the kingdom of heaven has come near" (Matthew 4:17).
How can we develop the eight postures (listed above) in our social media engagement? It begins with receiving a new spiritual heart from God. Though we've marred ourselves and others with hurtful responses and actions, Jesus never did. He lived a perfect life and gave himself as a sacrificial substitute for our sins, absorbing the judgment we rightfully deserved. He rose again, ascended back to heaven 40 days later, and still offers forgiveness, righteousness, His Spirit, and eternal life at the moment anyone repents and believes.
Believe in Jesus today! Commit your life to him today! Ask him to be your Lord today!
Matt Friend, a Charleston native and tenth-generation West Virginian, graduated from the Southern Baptist Theological Seminary, has served in pastoral ministry since 2002 and at Bible Center Church since March 1, 2016 (as our sixth Lead Pastor). He and Sarah (his high school sweetheart) are raising two teenage daughters, Katie and Riley, and a son, Kadyn. Together, they are advocates for adoption and all things West Virginia. In his free time, he enjoys reading, camping, hiking, kayaking, and spending time with his family and two dogs, Queso and Wasabi.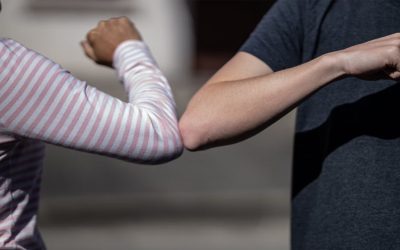 Today my son walked into school without a mask for the first time in almost two years. Instead of walking, I should probably describe him as having floated into school! When Sarah and I received the email from his principal yesterday announcing that masks are now...