Where do you primarily get your news?
Are you a TV news connoisseur?
A Gazette subscriber?
More of a Twitter or Facebook news aficionado?
A Google News enthusiast?
Talk radio devotee?
Whatever the source, most of our news outlets have one thing in common: they make money on fear. Generally speaking, the media profits when we're more insecure than confident.
Without lumping everyone in the same pot, fear is the major motive of many media outlets. "If it bleeds, it leads."
Here are six pro tips for consuming your media… not from me, but from Jesus of Nazareth.
#1 – Remember the unseen realm and its impact on your life.
In his famous Sermon on the Mount, Jesus asked his hearers, "Is not life more than food, and the body more than clothes?"
Just as there's so much more to life than meets the eye, there's much more to the news media than meets the eye.
Jesus talked often about an ancient spiritual enemy whose aim is our destruction (John 10:10).
The Apostle Paul once warned a fledgling Asian church, "We do not wrestle against flesh and blood, but against principalities, against powers, against the rulers of the darkness of this age, against spiritual hosts of wickedness in the heavenly places" (Ephesians 6:12). Paul was also aware of dark spiritual forces that impact our everyday lives (1 Thessalonians 2:18).
In light of these realities, Peter urges us, "Be sober, be vigilant; because your adversary the devil walks about like a roaring lion, seeking whom he may devour (1 Peter 5:8).
There are multiple other instances in the biblical record of forces our physical sight (2 Kings 6; Daniel 10).
However you consume news, remind yourself that there's more to the world than meets the eye. Jesus doesn't call us to be conspiracy theorists, but He does invite us to be spiritual thinkers.
#2 – Go outside and enjoy something beautiful.
Have you ever gone outside on a stressful day and found the birds, flowers, clouds, or sunshine to be reinvigorating for your long-lost endorphins?
According to Jesus' Sermon on the Mount, creation was designed with this purpose in mind. One ancient proverb states, "The world is aflame with the presence of God."
Few things relieve media overload like a drive through the country, a hike through the mountains, or a rafting trip down the river.
#3 – Schedule occasional media fasts.
While teaching on that Galilean hillside, Jesus painted a picture of godlessness much different than many of us have ever heard. For Jesus, faithlessness looks like a frantic living: hustling through life at such a break-neck speed that one never has time to rest or enjoy God's good gifts.
In an article titled "How 2020 is Taking a Toll on Your Soul," Alan Shlemon writes…
Could it be that God didn't wire us to carry every event, taking place in every part of the world, at every moment, as if it were ours? Could it be that technology has produced a fake omniscience and omnipresence that is hurting mankind and not helping it? Through the internet and social media, technology has given us ringside seats to every event, tragedy, and evil act that happens in any part of the planet. That's not something we're created to handle. Up until the last fraction of human existence, we've only had to carry events that directly affect us, our family/friends, and our local community. Today, with the internet and social media, we can witness every evil event. If we miss it, a recording is readily replayed online. The carnage is funneled through our eyes and embedded in our soul. What we witness can be in the next town, the next state, or on the other side of the planet. No matter where it happens, we see it. It's like we're everywhere. (Stand to Reason blog)
How do we combat media overload? By taking occasional media fasts.
Ask yourself, "What would happen if I shut down my news and social media intake for a day?"
#4 – Make time each day to read God's Word.
With the precision of a surgeon and the love of a mother, Jesus reminded his listeners to familiarize themselves with eternal truth. Specifically, He said, "Remember your heavenly Father knows what you need."
How do we remind ourselves of eternal truth?
By making time each day to read God's Word. Consider it as a love note in your lunch box or a love letter from a soul mate.
Here's my favorite Bible app. I recommended starting in the New Testament, beginning with Matthew, Mark, Luke, and John.
#5 – Leverage your time and energy for eternity.
Is it healthy to familiarize one's self with global and local events? Certainly. Should leaders stay informed? Without question.
However, when we fail to consume our news in moderation, it can have detrimental effects on our emotional, mental, spiritual, relational, and physical health.
Jesus encourages us, "Seek first God's kingdom and his righteousness, and all these things will be given to you as well" (Matthew 6:33).
#6 – Maintain a well-balanced media diet.
Consuming media, specifically news media, is similar to maintaining a well-balanced diet. The more colorful your plate, the healthier your plate; likewise, the more diverse your news, the healthier your news is likely to be.
Media overindulgence affects our souls as gluttony affects our bodies. Jesus assures us, "Do not worry about tomorrow, for tomorrow will worry about itself. Each day has enough trouble of its own" (Matthew 6:34).
Maintaining a well-balanced media diet will prevent you from mirroring any one news anchor, whether it be Sean Hannity, Rachel Maddow, or Chris Cuomo. It will also help you understand other people, especially those with whom you may disagree. We all have more to learn.
With what authority does Jesus give us these pro tips?
According to the thousands of eyewitnesses who saw him do miracles, heard him teach, and rise from the dead—and according to the true stories they passed down to subsequent generations—Jesus is God in the flesh. God with us. Emmanuel.
How will we ever be healed from the harmful effects of sin on our souls? Only by receiving spiritual healing from Jesus Christ the Lord. He lived a perfect life and gave himself as a sacrificial substitute for our sins, absorbing on the cross the judgment we rightfully deserved. He rose again three days later, ascended back to heaven 40 days later, and still offers forgiveness, righteousness, His Spirit, and eternal life at the moment anyone repents and believes.
Trust him with your future. He's already there.
Matt Friend, a Charleston native and tenth-generation West Virginian, graduated from the Southern Baptist Theological Seminary, has served in pastoral ministry since 2002 and at Bible Center Church since March 1, 2016 (as our sixth Lead Pastor). He and Sarah (his high school sweetheart) are raising two teenage daughters, Katie and Riley, and a son, Kadyn. Together, they are advocates for adoption and all things West Virginia. In his free time, he enjoys reading, camping, hiking, kayaking, and spending time with his family and two dogs, Queso and Wasabi.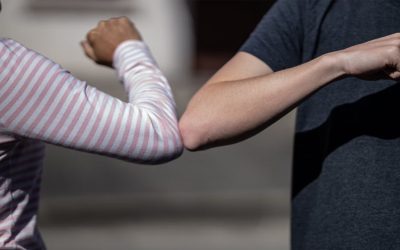 Today my son walked into school without a mask for the first time in almost two years. Instead of walking, I should probably describe him as having floated into school! When Sarah and I received the email from his principal yesterday announcing that masks are now...