Dear Bible Center family & friends,
Welcome to church! Thanks for visiting in person or tuning in online or on TV.
Today we continue our Overwhelmed series with a message titled, "Why We Believe the Bible at Bible Center."
If you're a Bible-believer, have you ever asked yourself, "Why?" If a friend, child, student, or coworker inquired about the basis of your beliefs, what would you say? If you're not yet a Bible-believer, would you be open to it?
Please pray for me today as I try to deliver a sermon similar to one I heard 26 years ago at a youth conference in Gatlinburg, TN. It was a message that stirred my heart, awakened my faith, and deepened my confidence in God's Word.
Why is it reasonable and logical to believe the Bible? Why is it impossible for the Bible to just be "another good religious book"? What about all the contradictions? Is there any connection to science, history, or prophecy? Didn't Hitler use the Bible to justify his atrocities, just like the Crusaders before him? What was Jesus' perspective? These are the questions I'll try to address today.
Let me encourage you to check out our series page where you can find the following:
Membership Statement of Faith (in progress)
Sermons in this series (podcast or video)
Recommended books
Related Core Classes
Bulletins & outlines
Love to you in our Lord Jesus Christ,
Matt Friend • Lead Pastor
@PastorMattBCC
P.S. As one more friendly reminder… our TV services are aired from the previous week. Additionally, they are no longer on Fox 11 at 11 AM, but have moved to WCHS (ABC) at 10 AM.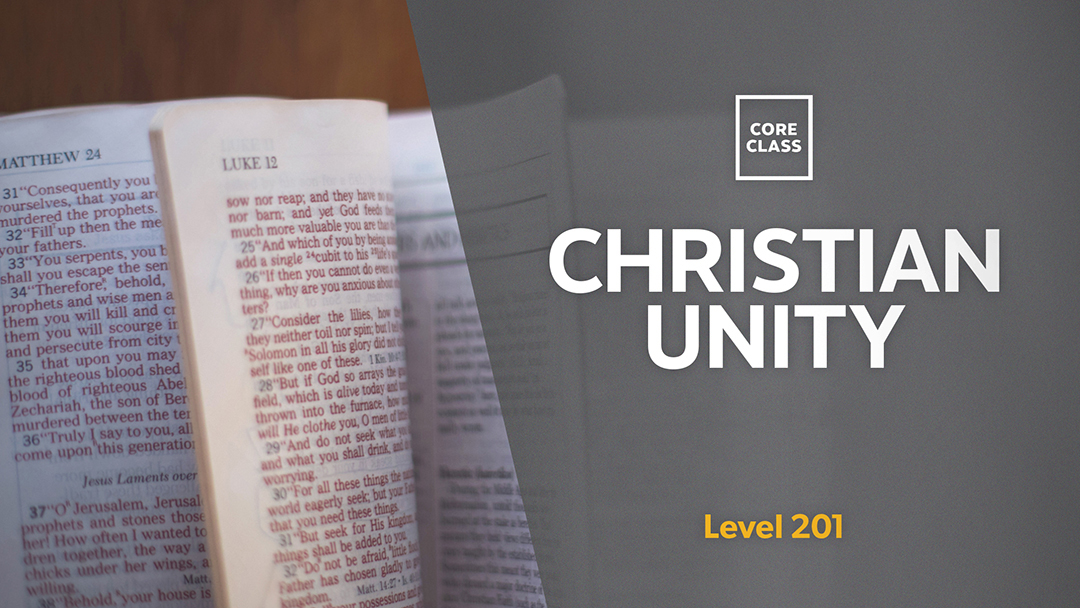 New Core Classes | On Demand
Our Core Classes on doctrine will continue in conjunction with the upcoming sermon series which rolls out our new Member Statement of Faith. The study of theology leads us to a greater knowledge of and deeper love of God Himself—a love that is then displayed to those around us as we make disciples who make more disciples. Classes will become available each Sunday evening via video and podcast on the Core Class page.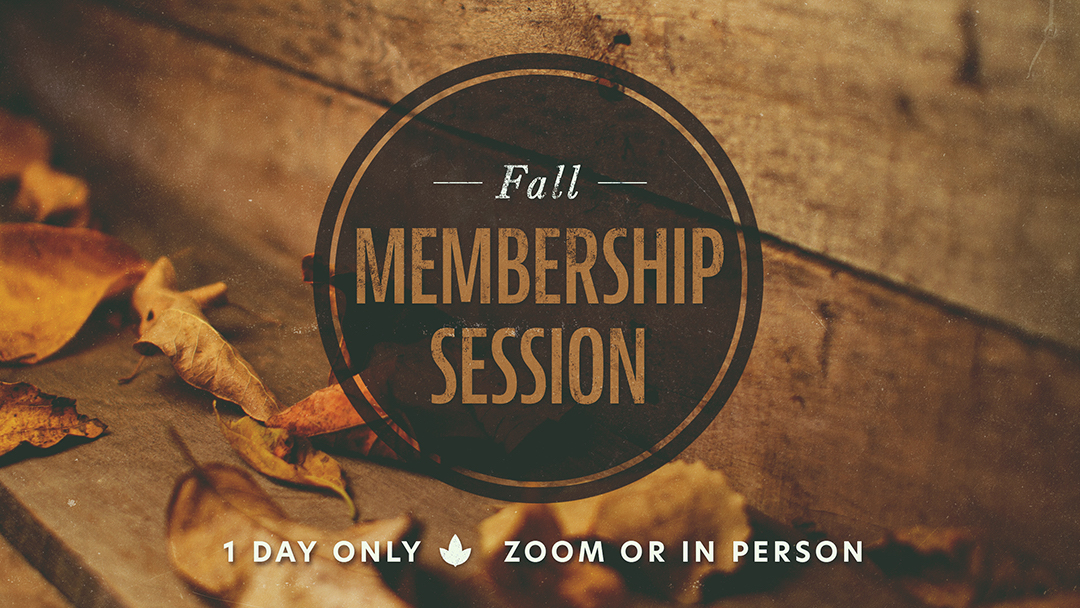 Friday, October 2 | 6:30-8:30 PM | via ZOOM
– OR –
Saturday, October 3 | 9 AM-Noon | Room 3105/06
Join Pastor Matt, along with other Pastors & Staff, for our Fall Membership Session! We want membership to be a meaningful commitment to you from our pastors and church family, as you'll want your membership to be a meaningful commitment to us. Being a Bible Center member is the best way to tell our leaders, "Remember me in your prayers, counsel, teaching, and godly example." Joining the church is not required at the end of the session, nor will pressure be placed on you to join. So, feel free to attend, even if it's just to know more about Bible Center and its staff. In the future, if you do decide to join our membership, you'll already have the required class completed.
Only one class is required–virtually on Friday or in person on Saturday! (Saturday: Child care available. Due to the pandemic, no food will be provided.) Registration is required.
Church Life
---
live @ 9
Join Pastor Matt Garrison every Tuesday on Facebook Live for coffee and conversation.
Worship Center Available for Prayer
Our Worship Center is available each weekday from 7-9 AM for anyone to enter and pray quietly. The windows will be open each morning and the space will be reserved solely for this purpose. Enter through the front doors, proceed to the auditorium, and find a socially distanced chair to read your Bible, contemplate, or pray. Feel free to stop by before starting your day!
Police & First Responder Family Counseling & Support Group
Beginning September 17 | 6-7 PM | Room 3104 | This group will meet every other week to provide emotional support for those who have a loved one serving on the front lines to protect our communities. Anyone with family members serving as a policeman, firefighter, paramedic, etc., is invited to connect with others who are dealing with similar fears and emotions. Led by Pastor Ted Tanzey and Jan Miller. Join our Facebook Group!
Financial Peace University
Sundays, September 20-November 15 | 7:30-8:30 PM | Do you struggle to keep your finances in check? Are you spending more than you make? Do you want to learn how to save and invest? Plan for retirement? Financial Peace is for you! Financial Peace University includes nine lessons that focus on how to build a starter emergency fund and how to budget, pay off all debt, save, invest for the future and build wealth, and more! The class will be 100% virtual, utilizing Zoom. Cost: $129.99. Register now!
Belong
---
Laughter on the Lawn
Saturday, October 3 | 6:30-8:30 PM |  North Lawn | Come join women of all ages and stages of life as we hang out together and enjoy some social distanced fun. This event is BYO—bring your own chair, snacks, friends, and games!
3 Ways to Find Belonging
Whether you're ready to attend in person or you're still more comfortable at home, there are several ways to connect and find community.
Visit our Groups web page and choose an in-person or online group that fits you best.
Join our brand new Online Group, led by Matt Garrison.
Become a part of our Bible Center Facebook Group where you can connect with others, join in conversations, and even enjoy some random questions (and maybe even some corny jokes!) from Online Campus Pastor Matt Garrison.
Family
---
Activity Fun Night (Early Childhood & Children's Ministry)
Now-November | Every Wednesday | Fun activities outside with devotional/discipleship time.
High School Ministry (HSM)
Wednesday, September 30 | 7:30-9:00 PM | Alive (Night of Worship) at the RIM (school campus)
Join us on Sundays! At 9 AM, we will temporarily meet in the Middle School Room (#1105/06 on Level 1); and at 11 AM we sit together as a group in the Auditorium for worship service.