Dear Bible Center family & friends,
Welcome to church! Thanks for visiting in person or tuning in online or on TV.
Sarah and I are out this weekend celebrating our 20th wedding anniversary. The actual date was July 1, but the pandemic, Kadyn's adoption, and school reopening issues didn't give us the green light to get away until now. Hopefully by the time you're reading this, Sarah and I will have read a few books, taken many walks, and have every little detail of our next 20 years together completely planned out. (Just kidding on that last one.)
Even though we're absent in body, we're with you in spirit. I'll be back in the saddle again on Monday.
Today, our friend and Pastor of Discipleship and Multiplication, Mike Graham, will continue our 6-week Overwhelmed series by bringing a message on Jesus. So far in this series we've studied:
How to Agree and Disagree Agreeably
Why We Believe the Bible at Bible Center
Why is the Trinity So Important?
4 Things a Pandemic Teaches Us About God the Father
Catch up by watching or listening to any of these messages on our series page or on our app.
Join me in offering up a prayer to God on Pastor Mike's behalf, and let's ask God to transform us into the image of Jesus through the reading and teaching of His Word.
With you for the gospel and for the city,
Matt Friend • Lead Pastor
@PastorMattBCC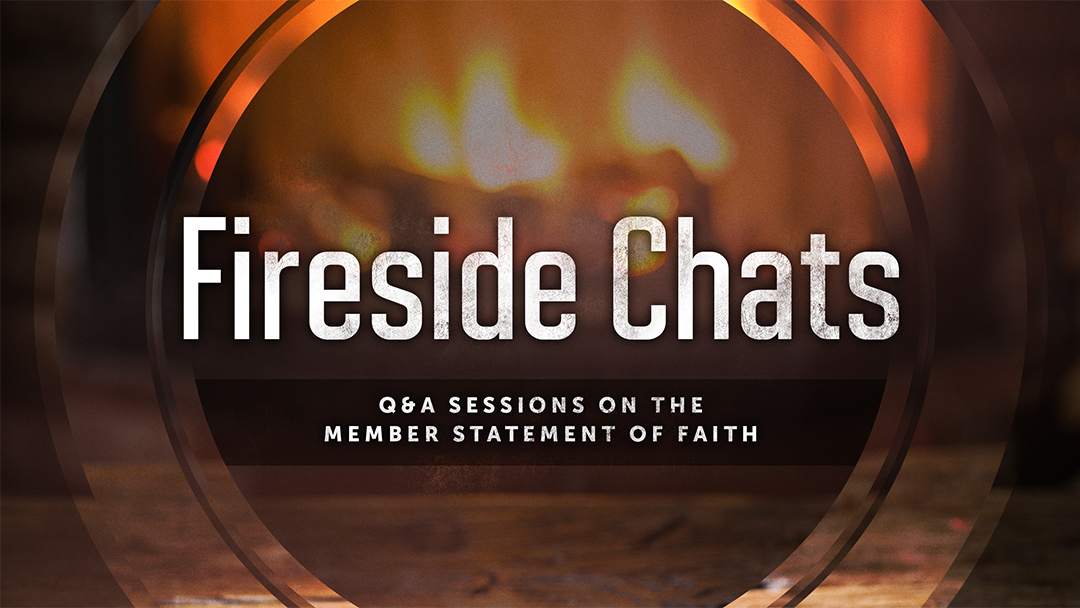 Fireside Chats | Member Statement of Faith
For the last two years, our Pastors and Board of Elders have worked diligently and prayerfully to provide us with a more robust Member Statement of Faith. In this age when biblical illiteracy is on the rise, we all sense God inviting us into a deeper faith.
Mark your calendars for four fireside chats where anyone can come and ask questions of our Pastors and Elders. We plan to host each public forum on Sunday evenings (6 PM) in the lobby unless the crowd size requires us to move into the auditorium for social distancing.
October 18, 2020
November 22, 2020
January 24, 2021
February 28, 2021
You can see the new Member Statement of Faith here (with a new section being rolled out weekly in conjunction with Sunday's sermon), along with an explanatory video with Pastor Matt and our Board Chairman, Dr. Paul Legg.
Feel free to take your time to peruse the FAQ section that addresses issues like:
Why is it time for an update?
The process so far…
What to expect through March 2021
Are we drifting from our roots?
Related to our new Member Statement of Faith, you can also view on-demand Core Classes here.