Dear Bible Center family & friends,
Welcome to church! Thanks for visiting in person or tuning in online or on TV.
Have you ever crafted anything?
Perhaps your job allows you to design or make something for the benefit of other people? Maybe it's a hobby you enjoy?
More than ever—since the launch of the industrial revolution—men and women are looking for opportunities to work with their hands in ways that are meaningful, excellent, and beautiful. In a world where many of us press buttons (or type on computers) for a living, creating something tangible can feel very rewarding. Thankfully, social media has promoted a reconceptualization of the way we all express creativity, collaboration, and craft.
So, why do we enjoy making things?
Whether it be a house or a birdhouse, a car or a model car, a solid-oak bookcase, or an IKEA bookcase… God has hardwired us with a sense of satisfaction and accomplishment when a project is complete. It's another evidence that He is the Maker of all things.
Let's journey together.
This weekend we launch a 5-part series to study God's creation of the universe, angels, demons, and all of humanity… including men, women, and children of every nationality, ethnicity, and race. We'll explore why God made all things and how the Bible explains their current condition.
While coinciding with the 6-month rollout of our new Member Statement of Faith, our prayer is that this series will inspire a greater love for your Maker and every good gift He has made.
You can visit the Crafted series page for the full schedule and resources.
In service to the Creator,
Matt Friend • Lead Pastor
@PastorMattBCC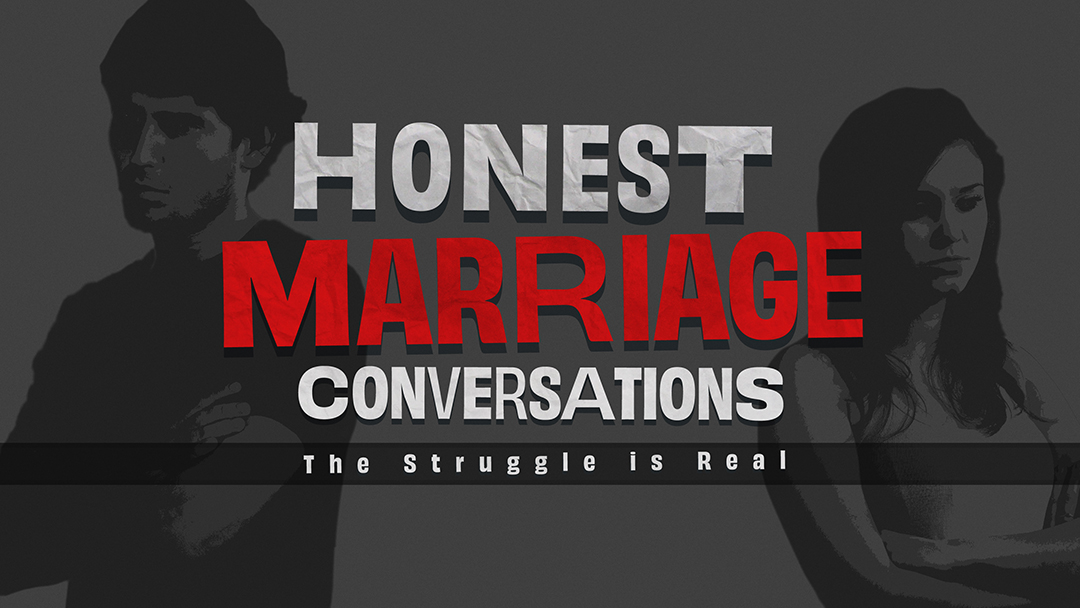 Honest Marriage Conversations: The Struggle is Real
November 13 | 6:30-9:00 PM | Auditorium & Online
Grab your spouse and join us for informative discussions about navigating your marriage in 2020 and beyond. Whether you've been married 5 days or 50+ years, you'll benefit from our guests' casual conversations—real people and real marriage issues. In addition, a panel of experts will provide insight into the best biblical practices for a successful marriage. Anyone's invited!
Because there is an online option, childcare will not be provided.
Church Life
---
Communion Schedule
Communion is a time we remember what Jesus did for us on the cross. It's a purifying experience for Jesus' Church and a time when we come together to offer praise and thanksgiving to Him. It's our joy to announce that we'll resume communion during the following weekend services:
October 29 & November 1
November 19 & 22 (prior to Thanksgiving)
December 17 & 20 (prior to Christmas)
If you're not yet comfortable returning to our in-person services, you're invited to partake of communion with us on any of our online channels on those Sundays at 9 or 11 AM. Feel free to stop by the info desk (Monday-Thursday, 9 AM-5 PM) to pick up a communion packet or use your own bread and juice/wine at home. More details here.
Don't Forget to Fall Back!
Daylight Saving Time ends at 2 AM on Sunday, November 1.
Lo-Tech People Wanted, Too
Even if you're a "lo-tech"—not a hi-tech—individual, the Production Team needs you! We're looking for people to run video cameras during services. It's easy, we promise! No experience necessary, and serving is on a monthly basis. Contact Steven VanHorn.
live @ 9
Join Pastor Matt Garrison every Tuesday on Facebook Live for coffee and conversation.
Worship Center Available for Prayer
Each weekday | 7-9 AM | For anyone to enter and pray quietly. Enter through the front doors, proceed to the auditorium, and find a socially distanced chair to read your Bible, contemplate, or pray.
Fireside Chats | Member Statement of Faith
Mark your calendars for our Fireside Chats—Q & A sessions where you can ask our Pastors and Elders about the plan to provide a more robust Member Statement of Faith. Anyone can attend. See complete info here.
Sunday, November 22, 2020 | 5 PM
Sunday, January 24, 2021 | 5 PM
Sunday, February 28, 2021 | 5 PM
City Ministries
---
Union Mission Food Collection
October 25-November 15 | Every year, we partner with Union Mission to provide Thanksgiving food for families in our area; and the need for food is greater than ever! Help us share the love of Jesus by dropping off non-perishable food at the display in front of the Auditorium windows. Thank you for your generosity! Note: The church building is closed on Fridays and Saturdays.
Belong
---
2 Ways to Find Belonging
Whether you're ready to attend in person or you're still more comfortable at home, there are several ways to connect and find community.
Visit our Groups web page and choose an in-person or online group that fits you best.

Become a part of our 

Bible Center Facebook Group

 where you can connect with others, join in conversations, and even enjoy some random questions (and maybe even some corny jokes!) from Online Campus Pastor Matt Garrison.
Family
---
Spooktacular Halloween Party  (Early Childhood & Children's Ministry)
Wednesday, October 28 | 6:00-7:30 PM | Attention boys and girls: You are invited to our outdoor Spooktacular Halloween Party!  Don't be a scaredy cat, wear your costume (parents, too!) and join us for food, fun, and frights. Invite your friends—they can bring their parents as well!
Early Childhood Needs You!
If you're passionate about impacting little lives for eternity, there are a few ways to get involved in our Early Childhood Ministry. Contact
Jane Jackson-Fowler
to serve or if you have questions.
Check-In Desk – Help families check in before the 9 and 11 AM services. Time commitment: 1 Sunday per month.
Toddler Room (2- to 4-year-olds) – Receive and care for children. Time commitment: 1 Sunday per month (during either the 9 or 11 AM service).
Childcare – Receive and care for children during the 7 PM Thursday Service. Time commitment: 1 Thursday per month.
Coming Up in MSM (Middle School Ministry)
Wednesdays, 6:00-7:45 PM | Small groups and outdoor activities (weather permitting). Students will check out how they can jump into God's Word.
Sundays, 9 & 11 AM | Meets either in Room 1105 or at the basketball court outside (exit doors adjacent to Room 1105). Pastor Josh would love to have you join!
Coming Up in HSM (High School Ministry)
Join us on Sundays! At 9 AM, Pastor Ryan and the HSM group will temporarily meet in the Middle School Room (1105/06 on Level 1); at 11 AM they sit together as a group in the Auditorium for the worship service.
Bible Center School
---
BCS Employment Opportunities
Substitute Teachers (grade levels and days are flexible)
Part Time Elementary Aide/Aftercare Attendant
Email Principal Schafer at sschafer@biblecenterschool.com.