Dear Bible Center family & friends,
Welcome to church! Thanks for visiting in person or tuning in online or on TV.
This weekend we continue our 5-part Crafted series, studying God's creation of the universe and exploring why God made all things.
Today's conversation focuses on God's created angels who rebelled against him—Satan and his demons.*
This doctrinal study is part of a 6-month rollout of our new Member Statement of Faith. Here's the revised statement on angels and demons on which our Elder Board and Pastors have collaborated:
#1 – God created angels as moral, intelligent, and powerful spiritual beings without physical bodies. He assigned them to worship and serve Him and to minister to all believers. Job 38:4-7; Matthew 4:11; Luke 2:8-15; 24:39; John 20:11-13; Acts 10:1-31; Hebrews 1:6-7, 14
#2 – Satan and his demons (angels who sinned) actively fight against the will and works of God, attempting to blind the minds of unbelievers. Isaiah 14:12-15; Ezekiel 28:12-19; Daniel 10; 12:1; Matthew 12:22-32; 13:39; Luke 10:17-20; 11:14-26; 2 Corinthians 4:4; Ephesians 6:12; 1 Thessalonians 2:18; 1 John 3:8
#3 – Satan and his demons seek to rob God of His glory through deceiving, accusing, lying, blinding, tormenting, and hurting the people Christ has redeemed. Genesis 3:1-7; Job 1-2; John 8:44; 1 Peter 5:8-9; 1 John 3:8; Revelation 12:7-12
#4 – Satan and his demons are defeated foes who live in subjection to the sovereignty of Christ and will spend eternity in torment. Genesis 3:15; Job 1-2; Matthew 25:41; Colossians 2:15; 2 Peter 2:4; Jude 6; Revelation 14:11; 20:1-10
May we remember the Apostle Peter's words of warning, "Be alert and of sober mind. Your enemy the devil prowls around like a roaring lion looking for someone to devour."
Thankful that Jesus is greater,
Matt Friend • Lead Pastor @PastorMattBCC
*Though this weekend's message will not be graphic, it will be biblically honest; therefore, please use discretion about bringing small children into the worship center. Our Family Ministry Staff is ready to serve your children downstairs as needed.
Thursday | November 12
Facebook Live with Pastor Matt Garrison | 3 PM | What's coming up & prayer time
Worship service | 7 PM
Friday | November 13
Marriage Conversations: The Struggle is Real | 6:30-9:00 PM | In-Person & Online
Sunday | November 15
Worship Service | 9 & 11 AM
Early Childhood & Children's Ministry | 9 & 11 AM
Middle School Ministry (MSM) | 9 & 11 AM
High School Ministry (HSM) | 9 AM only
Virtual Member Meeting | 6 PM
Tuesday | November 17
live @ 9 with Pastor Matt Garrison | Coffee & conversation on Facebook Live
Wednesday | November 18
MSM | 6:00-7:45 PM | Church Campus
HSM | 7:30-9:00 PM | School Campus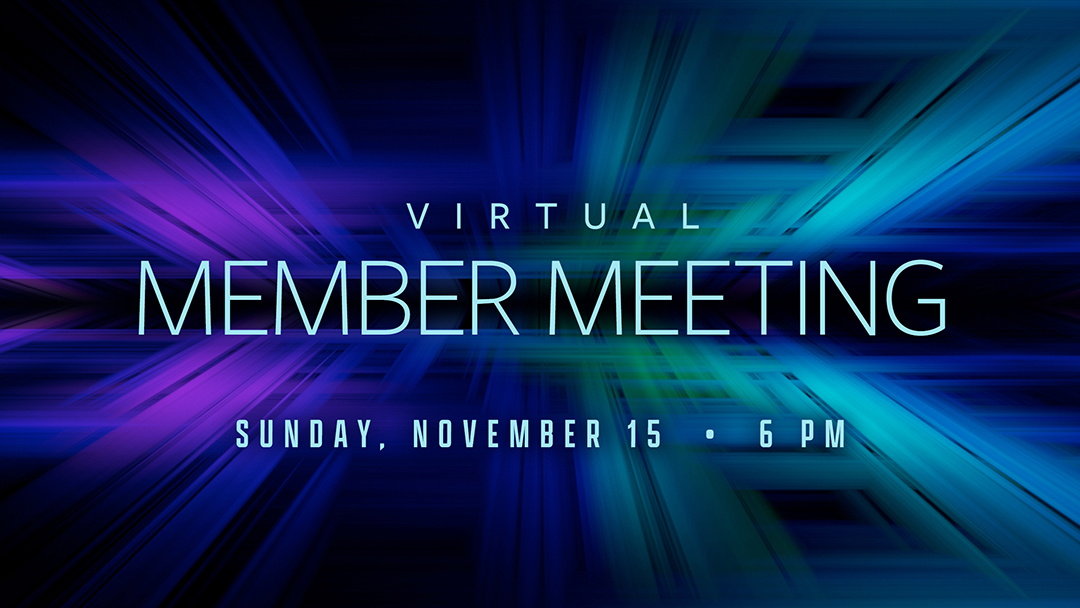 Member Meeting | Sunday | 6 PM
Our fall member meeting is going virtual! Join us for an interactive hour of prayer, vision, Christmas plans, and ministry updates by 20 staff and volunteers.
An email will be distributed to members next weekend with the link and reminder. Anyone is welcome to tune in live via our online platform (BibleCenter.Online.Church).
If you aren't able to catch it live at 6 PM, it will be available at that same link through Monday evening.
Church Life
---
Memorial Poinsettias
Order by November 22 | Bible Center will soon be decorating our church with beautiful, red poinsettias in honor of those who have shared with us the joys of the seasons past. On December 13, a Memorial Video will be available before services and on social media. All flowers must be picked up by the evening of Sunday, December 20. Place an order. Contact Paula Toney with questions. Prices for the poinsettias are: Small: $10; Medium: $16; Large: $24.
Fireside Chats | Member Statement of Faith
Mark your calendars for our Fireside Chats—Q & A sessions where you can ask our Pastors and Elders about the plan to provide a more robust Member Statement of Faith. Anyone can attend. The November meeting is at 6 PM; however, meeting times will move to 5 PM in January. See complete info here.
Sunday, November 22, 2020 | 6 PM
Sunday, January 24, 2021 | 5 PM
Sunday, February 28, 2021 | 5 PM
2 Ways to Find Belonging
Whether you're ready to attend in person or you're still more comfortable at home, there are several ways to connect and find community.
Visit our Groups web page and choose an in-person or online group that fits you best.
Become a part of our Bible Center Facebook Group where you can connect with others, join in conversations, and even enjoy some random questions (and maybe even some corny jokes!) from Online Campus Pastor Matt Garrison.
City Ministries
---
Union Mission Food Collection
Now until November 15 | Every year, we partner with Union Mission to provide Thanksgiving food for families in our area; and the need for food is greater than ever! Help us share the love of Jesus by dropping off non-perishable food at the display in front of the Auditorium windows. Note: The church building is closed on Fridays and Saturdays. Thank you for your generosity!
Family
---
Note to Parents
In keeping with our progressive rollout of our new Member Statement of Faith, this weekend our pastors will deliver a message on the doctrine of Satan and demons. Even though the sermon is centered on Scripture, we want to be sensitive to younger hearts. Please utilize our children's ministry as you see fit.
Jingle Jam (All ages)
Friday, December 4 | 6:30 PM | Auditorium | Don't miss Jingle Jam—an advent-urous look at the advent wreath and how it helps us stay centered on the real meaning of Christmas! Play games, worship, and come chill at the coolest party this side of the North Pole! There is plenty of space for social distancing. All games held will stay within health guidelines. Click here for more details!
Early Childhood Needs You!
If you're passionate about impacting little lives for eternity, there are a few ways to get involved in our Early Childhood Ministry. Contact Jane Jackson-Fowler to serve or if you have questions.
Check-In Desk – Help families check in before the 9 and 11 AM services. Time commitment: 1 Sunday per month.
Toddler Room (2- to 4-year-olds) – Receive and care for children. Time commitment: 1 Sunday per month (during either the 9 or 11 AM service).
Childcare – Receive and care for children during the 7 PM Thursday Service. Time commitment: 1 Thursday per month.
Bible Center School
---
BCS Employment Opportunities
Substitute Teachers (grade levels and days are flexible)
Part Time Elementary Aide/Aftercare Attendant
Email Principal Schafer at sschafer@biblecenterschool.com.