Dear Bible Center family & friends,
Welcome to church! Thanks for visiting in person or tuning in online or on TV.
This weekend we continue our 5-part Crafted series, studying God's creation of the universe and exploring why God made all things.
A couple weekends ago we did an overview study of creation.
Today we'll see that angels were also part of God's creative work.
Next weekend we'll see what happened when a large group of angels turned against God, becoming the bitter enemies we know today as Satan and his demons.
We'll conclude the series later in November with a message on God's gift of ethnicity and race, followed by a conversation on how all of creation needed (and will one day benefit from) that first Christmas.
While coinciding with the 6-month rollout of our new Member Statement of Faith, our prayer is that this series will inspire a greater love for your Maker and every good gift He has made.
You can visit the Crafted series page to download the sermons, Core Classes, and other resources.
Thankful for the Creator,
Matt Friend • Lead Pastor
@PastorMattBCC
Thursday | November 5
Facebook Live with Pastor Matt Garrison | 3 PM | What's coming up & prayer time
Worship service | 7 PM
Sunday | November 8 | 9 & 11 AM
Worship Service
Early Childhood & Children's Ministry
Middle School Ministry (MSM)
High School Ministry (HSM) | 9 AM only
Tuesday | November 10
live @ 9 with Pastor Matt Garrison | Coffee & conversation on Facebook Live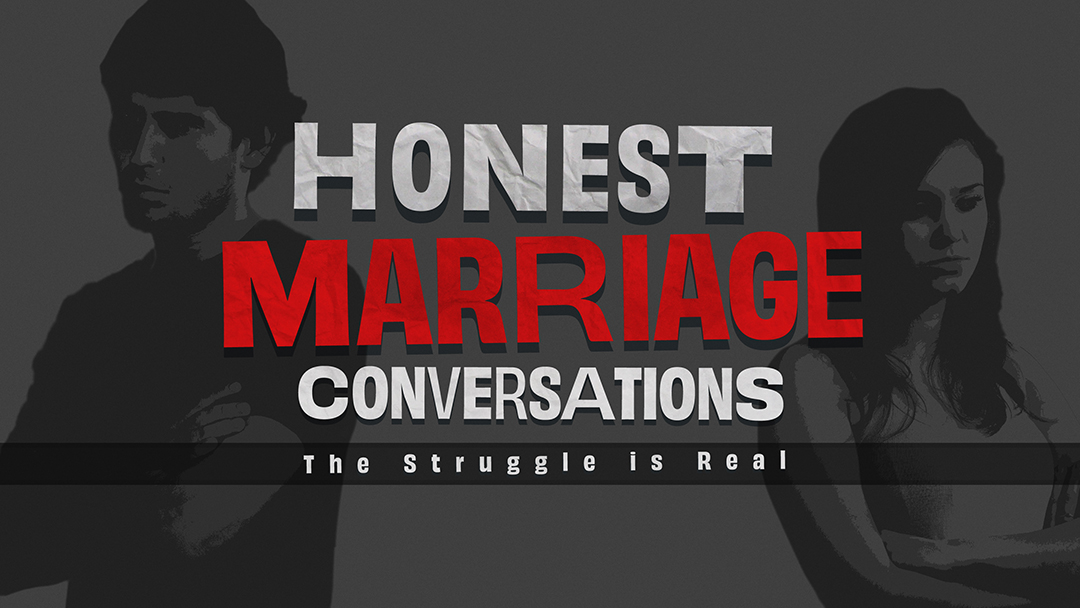 Honest Marriage Conversations: The Struggle is Real
November 13 | 6:30-9:00 PM | Auditorium & Online
Grab your spouse and join us for informative discussions about navigating your marriage in 2020 and beyond. Whether you've been married 5 days or 50+ years, you'll benefit from our guests' casual conversations—real people and real marriage issues. In addition, a panel of experts will provide insight into the best biblical practices for a successful marriage. Anyone's invited!
Because there is an online option, childcare will not be provided.
Church Life
---
BCS Veterans Day Celebration
Wednesday, November 11 | 8:30-11:30 AM | Bible Center School (1111 Oakhurst Drive, Charleston) | Veterans are invited to enter the Bible Center School Campus and drive through the parking lot, where students will cheer for and salute our honored guests! Please enter at Angel Terrace and look for the BCS tent in the parking lot.
Donations to Support Local Veterans
During this drive-thru celebration, you may drop off donations at Bible Center School to support our local veterans. Enter at Angel Terrace and look for the BCS tent in the parking lot. Thank you for supporting those who have given so much for our country!
Items Needed:
Blankets
Cold Weather Clothing Items (long johns, gloves, socks, hats)
Hygiene and First Aid Items
(BCS will not host an indoor program this year due to COVID restrictions. We look forward to resuming our program at Bible Center Church next year.)
Memorial Poinsettias
Order by November 22 | Bible Center will soon be decorating our church with beautiful, red poinsettias in honor of those who have shared with us the joys of the seasons past. On (DATE TBD), a Memorial Video will be available on social media. You may take your flowers home after the 11 AM service on December 20. All flowers must be picked up by the evening of December 27. Place an order. Prices for the poinsettias are:
Small: $10
Medium: $16
Large: $24
Contact Paula Toney with questions.
Fireside Chats | Member Statement of Faith
Mark your calendars for our Fireside Chats—Q & A sessions where you can ask our Pastors and Elders about the plan to provide a more robust Member Statement of Faith. Anyone can attend. See complete info here.
Sunday, November 22, 2020 | 6 PM*
Sunday, January 24, 2021 | 5 PM
Sunday, February 28, 2021 | 5 PM
*The November meeting is at 6 PM; however, they will move to 5 PM in January.
City Ministries
---
Union Mission Food Collection
Now until November 15 | Every year, we partner with Union Mission to provide Thanksgiving food for families in our area; and the need for food is greater than ever! Help us share the love of Jesus by dropping off non-perishable food at the display in front of the Auditorium windows. Note: The church building is closed on Fridays and Saturdays. Thank you for your generosity!
Family
---
Note to Parents
In keeping with our progressive rollout of our new Member Statement of Faith, next weekend our pastors will deliver a message on the doctrine of Satan and demons. Even though the sermon is centered on Scripture, we want to be sensitive to younger hearts. Please utilize our children's ministry as you see fit.
Early Childhood & Children's Ministries (Birth-5th Grade)
Due to decreased daylight during fall and winter, Wednesday evening outside gatherings will not be held until next spring. Stay tuned for other special events!
Early Childhood Needs You!
If you're passionate about impacting little lives for eternity, there are a few ways to get involved in our Early Childhood Ministry. Contact Jane Jackson-Fowler to serve or if you have questions.
Check-In Desk – Help families check in before the 9 and 11 AM services. Time commitment: 1 Sunday per month.
Toddler Room (2- to 4-year-olds) – Receive and care for children. Time commitment: 1 Sunday per month (during either the 9 or 11 AM service).
Childcare – Receive and care for children during the 7 PM Thursday Service. Time commitment: 1 Thursday per month.
Bible Center School
---
BCS Employment Opportunities
Substitute Teachers (grade levels and days are flexible)
Part Time Elementary Aide/Aftercare Attendant
Email Principal Schafer at sschafer@biblecenterschool.com.