Dear Bible Center family & friends,
Welcome to church! Thanks for visiting in person, online, or on TV.
This is one of the rare weekends when what's being broadcast over the airways is different from what's happening in our in-person services.
This Sunday, December 20, our special 1-hour Christmas program will be aired: online at 9 AM, on WCHS-TV at 10 AM, and online again at 11 AM. If you're attending in person and/or unable to watch the Christmas program at any of those times, you can also enjoy it on WCHS-TV at noon on Christmas Day or on-demand anytime at BibleCenterChurch.com.
For those of you in our church family who are able to attend in person this weekend, we will celebrate communion together.
To help keep everyone healthy in this unique pandemic season, we ask that you:
Pick up your disposable communion packet from one of the tables at the doors. (If you're reading this after you've already sat down, feel free to get up at any time and pick up yours.)
Keep your communion packet somewhere convenient during the service. I'll lead us all in communion at the end of my sermon.
Keep your disposable communion cup in hand to throw away in the trash cans at the doors as your exit.
So, why are we celebrating a special in-person Christmas communion this weekend? That's what the entire message will be about.
Grateful for the Christ of Christmas,
Matt Friend • Lead Pastor
@PastorMattBCC
Thursday | December 17
Facebook Live with Pastor Matt Garrison | 3 PM | What's coming up & prayer time
Worship Service & Communion | 7 PM | In person
Sunday | December 20
Worship Service & Communion | 9 & 11 AM (In-person)
Christmas Concert | 9 & 11 AM (Online) | 10 AM (WCHS-TV)
Early Childhood & Children's Ministry | 9 & 11 AM
Middle School Ministry (MSM) | 9 & 11 AM
High School Ministry (HSM) | 9 AM only
Tuesday | December 22
live @ 9 with Pastor Matt Garrison | Coffee & conversation on Facebook Live
Wednesday | December 23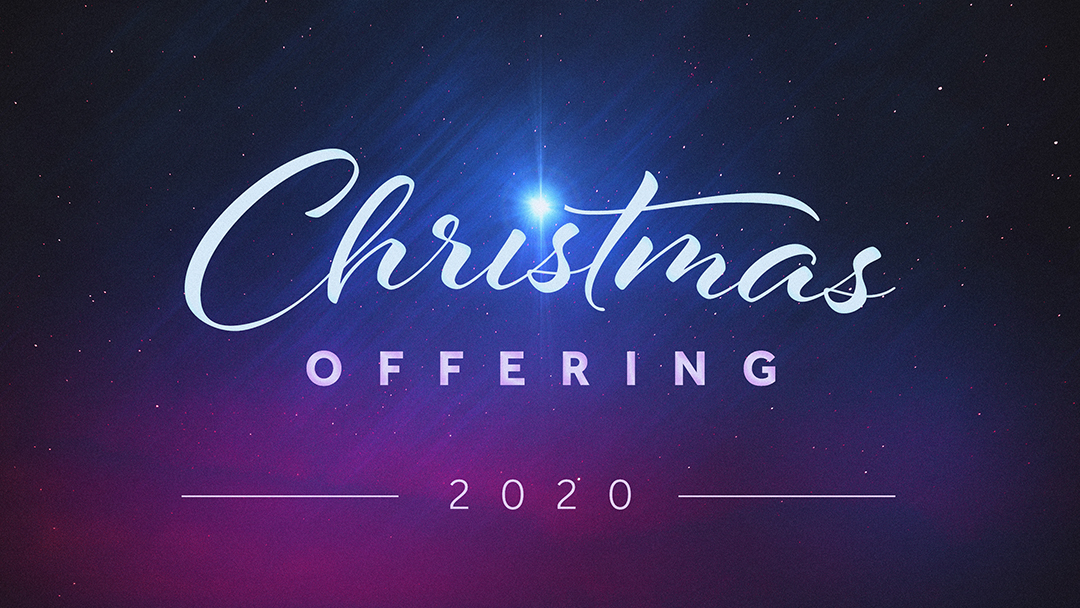 Fund the Ministry | Expand the Ministry
Through the years, the Bible Center family has creatively and generously given in various ways during the holidays. This year, we have a special opportunity again to continue building relationships and reaching people with the gospel in our city and beyond.
Funding the Ministry
Broadcasting our services online and on TV
Serving families affected by special needs
Partnering with local organizations, and much more!
Expanding the Ministry
Finishing the baseball fields
Completing a bike park
Building a playground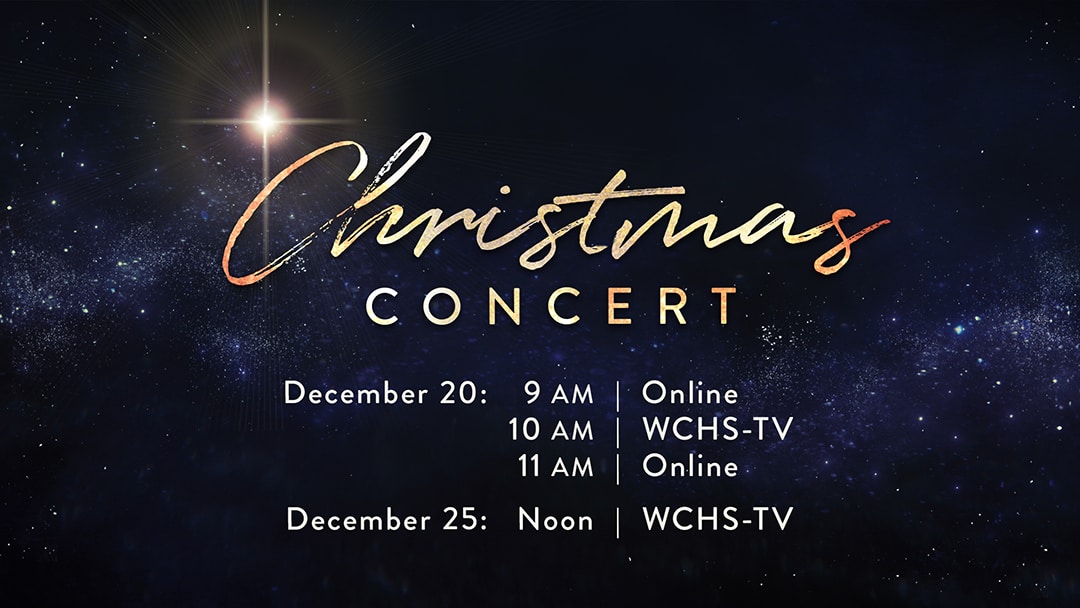 Christmas at Bible Center
We can't wait to celebrate the birth of Christ with you! Throughout December, many opportunities are available for you to worship, connect, and celebrate Christmas through familiar sights and sounds.
Whether watching in person, online, on TV, or On-Demand, may the joy of our Savior's birth flood your heart this year.
Christmas On-Demand will be available here: Christmas at Bible Center.
Church Life
---
Christmas Eve Photo Booth
Have your family photo taken at one of our Christmas Photo Booths! Stop by the tables in the lobby on Christmas Eve to receive a link to your photo.
Belong
---
DivorceCare Support Group
New session begins January 4 | 1st & 3rd Mondays | 6:30 PM | Zoom Only | Discover hope, healing, and Christ-centered advice if you are in the middle of a divorce or have been through a divorce. A participant's workbook can be purchased to go along with the study. Contact Donna Pethtel (304-767-4574) or Bob Jones (304-741-4380) for more information.
Family
---
Wednesday Evening Activities
Early Childhood and Children's Ministry Wednesday activities will resume in January.
Bible Center School
---
BCS Seeks Preschool Teacher
If you are passionate about developing little minds, there's an immediate full-time (with benefits) teaching position available for the 3-year-old preschool class at Bible Center Preschool. Please email Machelle Huffman for details.
BCS Employment Opportunities
Substitute Teachers (grade levels and days are flexible)
Part-Time Elementary Aide/Aftercare Attendant
Email Principal Schafer at sschafer@biblecenterschool.com.