Dear Bible Center family & friends,
Happy New Year, and welcome to church! Thanks for visiting in person, online, or on TV.
In case you missed it, last weekend's sermon was titled, "How to Have a Happy New Year." Feel free to go back and catch it online here, or watch it as it's aired this Sunday at 10 AM on WCHS-TV.
We're thankful to have Pastor Matt Garrison leading our entire church family to read through our Bibles in 2021, complete with social media interaction and regular reminders. I'm embarking on this journey right alongside you!
See all the details and jump into The One Year Chronological Bible reading plan here.
Today we launch a new 4-week series titled Transformed. The goal of this 4-week series is to think more biblically about our spiritual transformation after we've decided to follow Jesus.
So, how are we transformed to be more like Jesus? How can we change, kick those old habits, and trade in our old desires for new ones? How can we start closing the gap between who we are now and who God wants us to be? Join us each weekend of this 4-part series to find out.
This weekend, the first message of the series is titled, "The BIGGEST Benefit of Following Jesus." If you're not yet a Jesus-follower, my prayer is that you'll want to be after this message. If you're already a Christian, my prayer is that you'll be enlightened and encouraged by salvation's BIGGEST benefit of all. (The answer may surprise you.)
On this transformation journey with you,
Matt Friend • Lead Pastor
@PastorMattBCC
Thursday | December 31
No Thursday Service
Sunday | January 3
Regular Sunday Schedule Resumes
Worship Services | 9 & 11 AM | On Campus & Online
Worship Service | 10 AM (WCHS-TV)
Early Childhood & Children's Ministry | 9 & 11 AM
Middle School Ministry (MSM) | 9 & 11 AM
High School Ministry (HSM) | 9 AM only
Tuesday | January 5
live @ 9 with Pastor Matt Garrison | Coffee & conversation on Facebook Live
Wednesday | January 6
No evening activities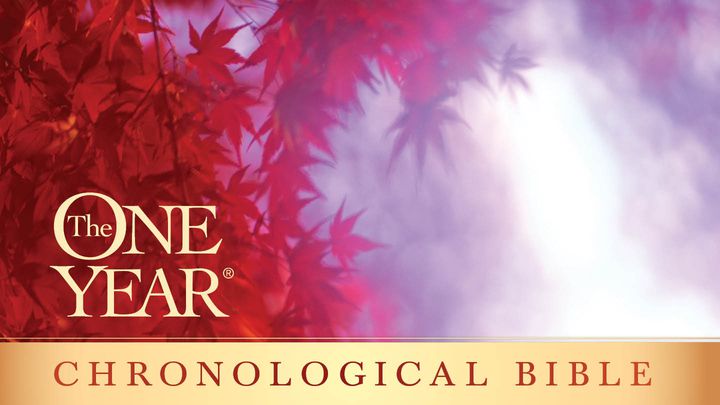 Read the Bible with us in 2021
You can read through the entire Bible in one year! You can do it!
Join our Lead Pastor and the entire Bible Center family in reading through The One year Chronological Bible. In as little as 8-15 minutes per day, we'll get a fresh look at the entire Bible in order of events as they happened.
Imagine…
Checking this off your bucket list, "I read through the entire Bible!"
Leaving behind a deeper legacy for your children and grandchildren.
The impact this will have on your entire life: your marriage, your family, your career, and your outlook.
This isn't another New Year's resolution; it's a lifestyle change. According to Psalm 1:1-3, meditating on God's Word is the key to a flourishing life.
Your church family is here to help you! Matt Garrison, our Online Pastor is here to help you! Through social media and regular conversations, you'll have all the accountability and support you'll need to start well and finish well!
We'll all use the NLT reading schedule (to stay on the same page); however, feel free to use whatever translation you prefer, in either the Bible app or with your own hard-copy Bible.
Belong
---
DivorceCare Support Group
New session begins January 4 | 1st & 3rd Mondays | 6:30 PM | Zoom Only | Discover hope, healing, and Christ-centered advice if you are in the middle of a divorce or have been through a divorce. A participant's workbook can be purchased to go along with the study. Contact Donna Pethtel (304-767-4574) or Bob Jones (304-741-4380) for more information.
 Family
---
Wednesday Evening Activities
Early Childhood and Children's Ministry activities will resume January 20.
Student Ministries will resume Wednesday, January 13.
MSM | 6:00-7:45 PM | Church Campus
HSM | 7:00-8:30 PM | School Campus
Bible Center School
---
BCS Employment Opportunities
Substitute Teachers (grade levels and days are flexible)
Part-Time Elementary Aide/Aftercare Attendant
Email Principal Schafer at sschafer@biblecenterschool.com.