You and I have something in common: we desire to love and be loved.
This is what drives us to make the Netflix and Hallmark Channel choices we make. It's what funds the online dating industry and fuels Ancestry.com. Ultimately, it's a search for love that motivates us to read the books we read: from Steinbeck's East of Eden to D. H. Lawrence's Sons and Lovers.
Sometimes people make poor decisions in search of love. Some have shipwrecked their lives chasing fantasies in hopes that the right person will finally make them happy. Ultimately, it's a quest for pseudo-love that has filled Pornhub's coffers with billions.
Whether our appetites be wholesome or unhealthy—as simple as self-esteem or as deep at self-medication—we're all driven by a desire to love and be loved.
How will we ever be satisfied? How can we fulfill our cravings? Is it possible to find true love in this life?
Instead of dialing up Sigmund Freud, let's look to the Bible, God's revealed truth, for the answer. Based on my worldview, I'm convinced that…
Christmas is the love story we all crave.
In a world of heroes, villains, comedies, tragedies, twists of fate, and surprise endings, I believe there is only one story—one grand narrative that encompasses all other stories on earth. I've tried to chronicle it for you below, perhaps in a way you've never heard.
What is the true love story of Christmas?
#1 – There really is an eternal, supernatural world
The Christmas story begins not in a Bethlehem manger, but in God's mind in eternity past.
Have you ever stopped to think about what existed prior to Genesis 1:1, the first verse in the Bible: "In the beginning, God created the heavens and the earth"? The eternal and supernatural have always existed because God has always existed.
The Bible mystically describes our current universe as one filled with angels, demons, heaven, and hell.
One of the wisest Kings to ever live penned, "God has set eternity in the human heart" (Ecclesiastes 3:15).
The reality that we have "eternity" (an innate awareness of spiritual things) in our hearts manifests itself in the stories we tell, read, listen to, and watch. All our stories—our literature, our television shows, and our movies—point to this simmering mindfulness.
Stories give us a sense of place in this eternal, supernatural existence. They stir our imaginations and help us make sense of love, betrayal, hatred, and compassion. Stories prepare us for experiences like sorrow and suffering. The ways we interpret our lives, our relationships, our past, and our future are all tied up in stories.
Even our fairytales are connected to reality. We long for someone to love us in spite of our beastliness and break us out of our castle of suffering. We crave a hero to free us from our sleeping enchantments of ignorance, pain, and injustice. In our heart of hearts, we really don't want death to be the end. "It can't be," we tell ourselves, "that evil is allowed to ultimately triumph. That's just not fair!"
A passing glance down Hollywood's red carpet reveals a deep desire in all of us to: experience the supernatural, escape aging and death, find love that we can never lose, fulfill our dreams, fly, communicate with nonhuman beings, and conquer evil.
My favorite scene in the movie Hook is when an elderly Wendy (Maggie Smith) looks intently into aged, amnesia-stricken Peter Pan (Robin Williams) and says, "Peter, the stories are true."
Most of us have heard the Christmas stories about angels, shepherds, noble Joseph, humble Mary, the Persian magi, and the star of Bethlehem. Let me assure you… the stories are true!
#2 – The good King and the evil sorcerer really do exist
Who's the good King in the Christmas story? Jesus of Nazareth, the protagonist.
Who's the evil sorcerer in the Christmas story? Satan, the antagonist.
I'm convinced that knowledge of this King and evil sorcerer is written indelibly on the conscious of every man, woman, and child.
Think of the world's fascination with Kings. Aren't we elated when Kate (Catherine), Duchess of Cambridge, wife of Prince William, has another child? Why do so many of us lose our minds in election years? It's because something inside us longs for a leader—the leader­­—to save us from ourselves. It's why the legend of King Arthur has endured for so long.
Unfortunately, we're also fascinated with the evil villain. It's why I've watched way too many documentaries on Hitler. It's why we are so mesmerized by the stories of Lenin, Stalin, Pol Pot, Castro, Kim Jong-il, Kim Jong-un, and many more. The good King and the evil sorcerer really do exist.
#3 – Once upon a time, all of humanity was blinded by an evil spell
The paradise of Eden was how the world was meant to be. It wasn't merely a garden; it was holy ground, a sacred place where men and women lived in harmony with God and creation—with work, food, sex, relationships, and rest—without any plague of sin or suffering.
However, Adam and Eve didn't remain innocent for very long.
On one dark day, they ate from the only tree from which they weren't supposed to eat.
A snake tricked them and told them a lie about the fruit.
He said they would be like God if they ate it, but the opposite was true.
When they ate the fruit, they were separated from God.
God wasn't happy with Adam and Eve. He wasn't happy with the snake either. Because they disobeyed, God put a curse on the man and the woman and the snake and everything else. He kicked Adam and Eve out of the garden paradise He had made for them. It wasn't possible for people so bad to live with a God who is so good.
Ever since that day, Adam, Eve, and all their descendants (including you and me) have longed to get back into Eden. Whether we realize it or not, we continually long for the spell to be broken.
This evil spell is why even our happiest days aren't perfect. It's why our stories almost always contain an antagonist. (Stephen King says, "We make up horrors to help us cope with the real ones.") It's why the natural and social worlds are as broken as they are today.
Once upon a time, all of humanity was blinded by an evil spell.
#4 – But, at Christmas, the heroic King punched a hole between His world and ours, coming to save us from the evil spell
There's something inside us that longs for a hero. It's why we keep watching Batman, Superman, Spider-Man, and the Hulk. It's why we love reading the stories of Odysseus, Hercules, Beowulf, Sleeping Beauty's Prince Philip, Luke Skywalker, and James Bond. It's why we've been enamored with Jason Bourne, Katniss Everdeen, and Harry Potter. However…
Jesus is the only true hero with a qualified resume to save us,
transform us, and one day restore us.
It's at Christmas where we see the real Deliverer, the real Judge, the real Conqueror. No one understood it completely at the time, but when Mary pushed out that baby, God pushed into the world the long-expected Prophet, Priest, and King. Best of all, He gave His people a Savior!
Jesus grew up living a sinless life. He calmed storms, healed the sick, and raised the dead. After He laid down His own life to die on a cross, God's Spirit raised Him back to life three days later!
#5 – Finally, evil and death will ultimately lose, the King will ultimately win, and His followers will live happily ever after with Him
The last two chapters of the Bible describe the new heaven and new earth that are still to come in the future. All of creation groans and longs for that day when God makes all things new. In The Weight of Glory, C. S. Lewis declared:
The door on which we have been knocking all our lives will open at last.
This is why we love movies with happy endings. We crave what Sam craved in The Return of the King when he asked Gandalf, "Is everything sad going to come untrue?"
According to the biblical narrative, evil and death will ultimately lose, the King will ultimately win, and His followers will live happily ever after with Him.
An Invitation
Will you surrender your life to Jesus today? May I encourage you to put your faith in the Lord Jesus, finding your ultimate fulfillment in Christ this Christmas?
Consider praying this in your own words…
Dear Jesus, I admit I'm a sinner. I've tried living life my own way, but now I want to follow You and live life Your way. I believe You lived the perfect life I could never live and died on the cross to pay for my sins. I believe You rose again from the grave and ascended back to heaven. Come into my life and change me from the inside out. Amen.
Why? Because…
Christmas is the love story we all crave.
Matt Friend, a Charleston native and tenth-generation West Virginian, graduated from the Southern Baptist Theological Seminary, has served in pastoral ministry since 2002 and at Bible Center Church since March 1, 2016 (as our sixth Lead Pastor). He and Sarah (his high school sweetheart) are raising two teenage daughters, Katie and Riley, and a son, Kadyn. Together, they are advocates for adoption and all things West Virginia. In his free time, he enjoys reading, camping, hiking, kayaking, and spending time with his family and two dogs, Queso and Wasabi.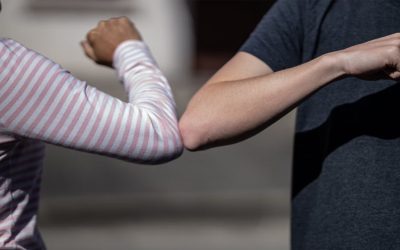 Today my son walked into school without a mask for the first time in almost two years. Instead of walking, I should probably describe him as having floated into school! When Sarah and I received the email from his principal yesterday announcing that masks are now...