Are you a Christmas light connoisseur? Do you trim your house with colorful bulbs or twinkling icicles each year? Does your holiday agenda include sightseeing local luminosities?
Though my family and I haven't yet anted up for the outside-Christmas-light game, my wife has strewn lights throughout the inside of our home.
One of the first indications of the Christmas season is the appearance of lights. Lights on trees, candles in windows, radiance everywhere.
In December, everything seems to be wrapped in millions of lights. This is appropriate since December 25 is one of the darkest days of the year in our hemisphere; however…
What is the real meaning behind Christmas lights?
I pray you'll find this short story illuminating.
#1 – Our world can be a very dark place
In the beginning, God said, "Let there be light," and there was light.
The first humans to bask in the glow were Adam and Eve in the Garden of Eden.
The paradise of Eden was how the world was meant to be. It wasn't merely a garden; it was holy ground, a sacred place where men and women lived in harmony with God and creation—with work, food, sex, relationships, and rest—without any stain of sin or suffering.
But according to biblical history, Adam and Eve didn't remain innocent for long. On one very bad day, they ate from the only tree from which they weren't supposed to eat. It was a terrible day––a very "dark" day in history.
A snake had tricked them and lied about the fruit. He said they would be like God if they ate it. But actually, the opposite was true. When they ate the fruit, they were separated from God.
God wasn't happy with Adam and Eve. He wasn't happy with the snake (Satan) either. Because they disobeyed, God put a curse on the man and the woman and the snake and everything else. He expelled Adam and Eve from the garden paradise he had made for them. It wasn't possible for people so bad to live with a God who is so good.
Ever since that day, Adam, Eve, and all their descendants (including us) have lived in a world plagued by dense spiritual darkness. Our world is filled with evil and ignorance—both direct consequences of Adam and Eve's selfish choice. The ancient prophet Isaiah describes humanity as a "people walking in darkness" (Isaiah 9:2).
This is why the world today is filled with violence, injustice, abuse of power, homelessness, refugees fleeing oppression, racism, families ripped apart, and bottomless grief.
Consider the dark year 2020 has been for so many. The pandemic has plunged much of the world into what has seemed like an endless metaphorical nighttime. But…
Did the pandemic create a sense of darkness, or did it reveal something that was already here?
Eugene Peterson observed, "There is a sense in which catastrophe doesn't introduce anything new into our lives. It simply exposes the moral or spiritual reality that already exists but was hidden beneath an overlay of routine, self-preoccupation, and business as usual."
Our world can be a very dark place.
#2 – Thankfully, God pierced the darkness with a baby born in Bethlehem
Summarizing human history, poet and author Wendell Berry once wrote, "It gets darker and darker, and then Jesus is born."
This is why Isaiah wrote…
The people walking in darkness have seen a great light; on those living in the land of deep darkness a light has dawned… For to us a child is born, to us a Son is given, and the government will be on His shoulders. And He will be called Wonderful Counselor, Mighty God, Everlasting Father, Prince of Peace. (Isaiah 9:2, 6)
Christmas can be a very sentimental time, especially at my house. My wife and children especially enjoy squeezing every drop of juice from the proverbial Christmas orange!
But, if you think about it, the roots of Christmas really aren't all that sentimental. Christmas isn't an optimistic view of life, but a realistic view of life.
It does not say, "Cheer up! If we all pull together we can make the world a better place."
Nor does Christmas agree with the pessimists who see only a dystopian future.
Instead, the message of Christianity is, "Things in the world really are this bad, and we couldn't heal or save ourselves; however, God came to earth on a rescue mission and will one day finish the job!"
Isaiah proclaims, "A Son is given!"
Think about it: some gifts are much harder to receive than others. Imagine unwrapping a gift from a friend, only to discover that it's a book titled, "Dieting 101" or "10 Ways to Overcome Selfishness." If you respond with, "Thank you so much," are you not, in a sense, admitting, "I am, indeed, fat and obnoxious"?
For a more realistic example, let's say you have a friend who finds out you're in a financial predicament, so they offer you some money. If you stretch out your hand to receive it, are you not admitting, "I have a need that I can't meet. I need your help to meet the need"?
This is what it means to receive God's salvation. God created you, but sin has broken you. Thankfully, Jesus loves you and wants to save you! If you'll put your trust in Him today, He'll begin to transform your life, and one day, in the new heaven and new earth, He will restore you and your life in unimaginable ways!
Consider praying this in your own words and way…
Dear Jesus, I admit I'm a sinner. I've tried living life my own way, but now I want to follow You and live life Your way. I believe You lived the perfect life I could never live and died on the cross to pay for my sins. I believe You rose again from the grave and ascended back to heaven. Come into my life and change me from the inside out. Amen.
According to the Bible, receiving Christ is synonymous with receiving the Light of the world…
In [Jesus] was life, and that life was the light of all mankind. The light shines in the darkness, and the darkness has not overcome it. (John 1:4-5)
When Jesus spoke again to the people, he said, "I am the light of the world. Whoever follows me will never walk in darkness, but will have the light of life." (John 8:12)
I have come into the world as a light, so that no one who believes in me should stay in darkness. (John 12:46)
Thankfully, God pierced the darkness with a baby born in Bethlehem!
#3 – Jesus invites us to be light in our community this Christmas
As followers of Jesus, we long for the day when God makes all things new. Until then, He invites us to be light in the world.
Who has God put in your life to love, to serve, to help? Is there a family in need that you could adopt this Christmas? Does a family member come to mind who could use some assistance? Is there someone with whom you could share this article who may be craving the salvation offered by Jesus of Nazareth?
This season, let's remember that Christmas lights aren't just decorative—they are symbolic.
Christmas lights remind us that Jesus is the Light of the world.
Let's go reflect His light to others!
Matt Friend, a Charleston native and tenth-generation West Virginian, graduated from the Southern Baptist Theological Seminary, has served in pastoral ministry since 2002 and at Bible Center Church since March 1, 2016 (as our sixth Lead Pastor). He and Sarah (his high school sweetheart) are raising two teenage daughters, Katie and Riley, and a son, Kadyn. Together, they are advocates for adoption and all things West Virginia. In his free time, he enjoys reading, camping, hiking, kayaking, and spending time with his family and two dogs, Queso and Wasabi.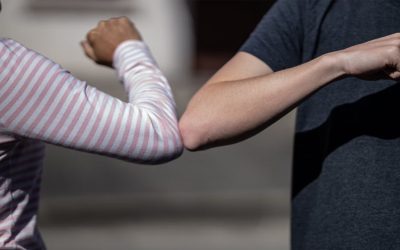 Today my son walked into school without a mask for the first time in almost two years. Instead of walking, I should probably describe him as having floated into school! When Sarah and I received the email from his principal yesterday announcing that masks are now...